Hey everyone!
We've been hard at work and we're hoping to give you another big update, but that will have to wait.
Since we want to give you something, we figured now would be a good time to talk more about the world that you will be playing in.
We've already shared with you a couple journal entries from Corwynn Lorr. Now we want to expand upon that and give you a little perspective.
In order to help facilitate this, we are releasing a map of Nomolas! Shown below, the original map was created by Jeremy, Elliot, and Josh F in the early days of the project. Recently Josh C got his hands on it and gave it a much needed update.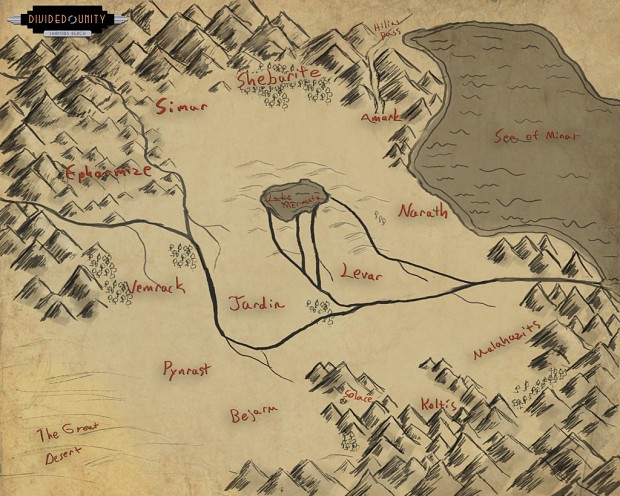 We wanted the landscape to both reflect the tension that can arise from being so close, but at the same time show that there is unity between them. We felt that this particular layout was the best choice.
We've already mentioned the red-tipped grass that covers Nomolas in a previous post. Our inspiration came from an aquatic plant, the Red Ludwigia. We were hoping to create a unique look and when we stumbled upon this plant we knew this was the ticket.
Keeping with this sense of uniqueness, we wanted to do the same for the trees in Nomolas.
The trees (seen below) have white leaves with a very faint hint of red. We thought this would help compliment the grass but not overpower the player with too much color. We also specifically chose to create fairly large trunks, in relation to the size of their leaves, for the trees.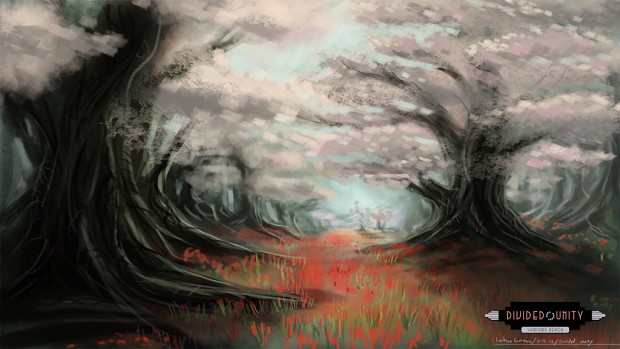 Our inspiration? If Cherry Trees or Bonsai Trees crossed your minds, then you are both right! We fell in love with the thick trunks of the Bonsai Trees and to give it a unique look, integrated Cherry tree leaves at blossom.
We hope that you enjoyed learning a bit more about Nomolas and our inspirations - until next time!