Update 5/13/16:
Hello everyone! I have some news for this month so let's get right into it!
First I would like to say that Malfunction has received it's final update! (V-7.5) This update has quite a useful feature! If you have played the latest version of 7.0, all of your items/progress will be carried over to 7.5!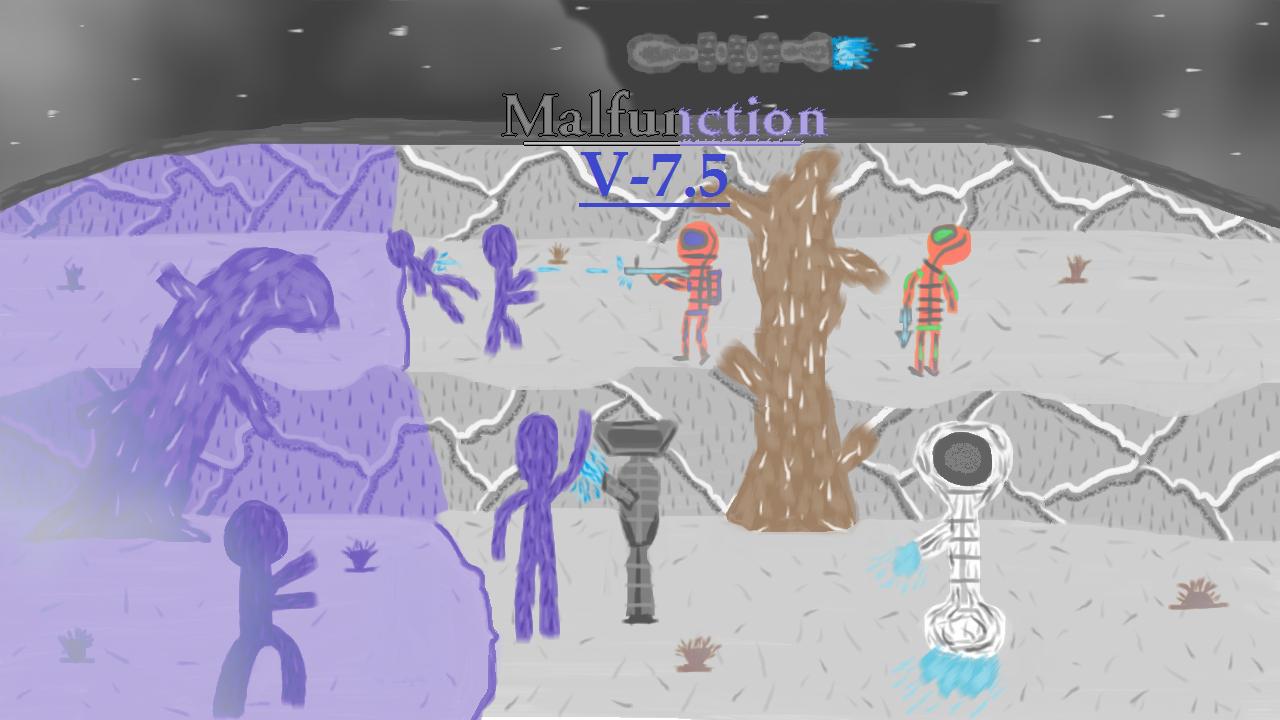 Here are the changes to V-7.5:
-Added a heads up for making sure you have the right resolution when launching the game
-Added the abillity to load all of your progress onto newer versions! (If you have played on V-7.0, your items should still be on 7.5.)

-Changed the 'Campaign' section of the menu (its more organized)
-Changed the shortcut icon of the game

-Removed the animation for when activating the pause menu
-Removed the abillity to open the pause menu while in-cutscene


Version 7.5 has been uploaded to IndieDB, Itch.io, and the Malfunction website. So be sure to download it now!


Secondly, because that this is the final update for Malfunction, I have moved to another project! (I'll give you a little hint, it's FPS related and it's going to be quite epic!) More information about this project will be coming soon.
That is pretty much all the news I have to share. Thank you all for following the page and downloading the updates! Until next time, stay tuned for more updates!