Update 1/25/16:
Hello everyone! It's been awhile since I've posted an update, so here is one now. There are a couple of things I want to share so lets get started!
First, to start things off small, I've recently added some more epicness to the main Malfunction wallpaper, have a look!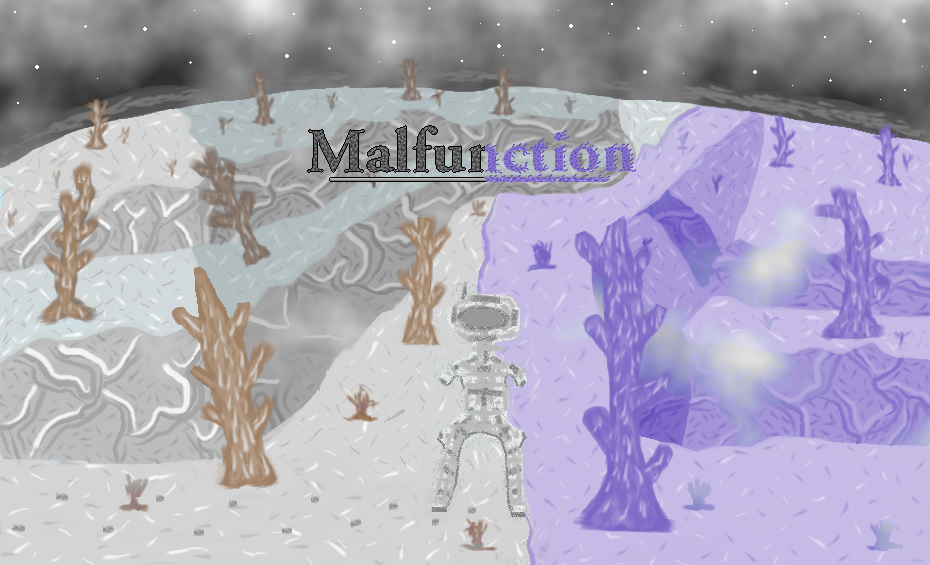 Second, Sometime soon I should be adding more content to Malfunction! What kind of content it'll have, I can't say yet.
Third, this is quite some big news! Malfunction has received its FINAL patch, which by the way includes a Brand new main menu! The menu is MUCH more simple and easier to navigate, I gurantee you that you won't get lost this time! Not to mention that mouse support has been added! Have a look at the menu!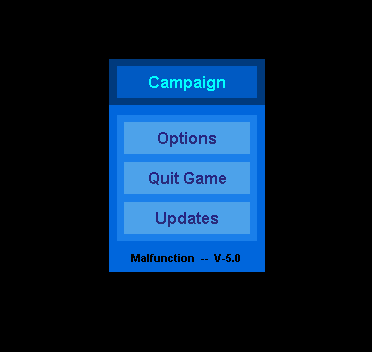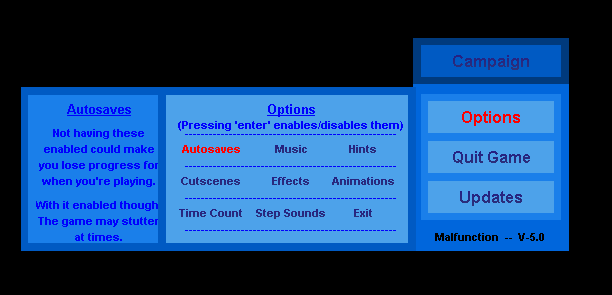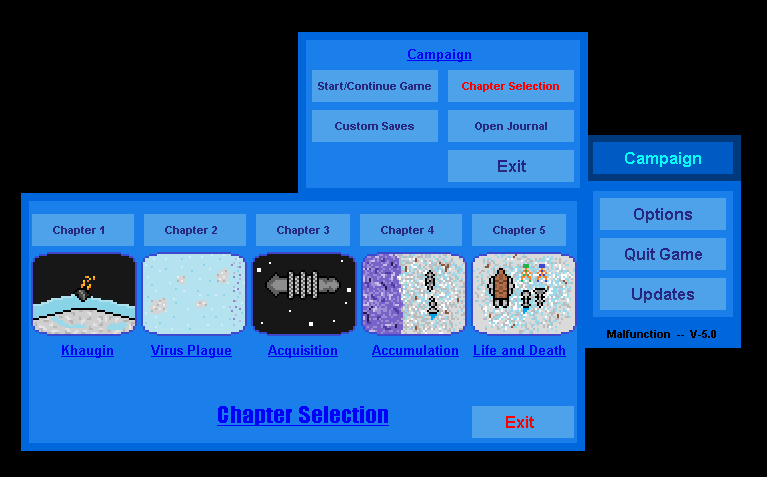 With this menu, it is BY FAR much easier to edit, which means it really wouldn't be that hard to add more content to this game! :D
Anyways, if you want to try out the final patch, you can right now for free!