Update 2/2/16:
Hello everyone, I've got some good news to share, so let's get started!
First, I would like to show you something quite interesting that was added to Malfunction. A background for the main menu! The stars blink, the clouds slowly move, and the lights on Dwenguil's back occasionally flicker!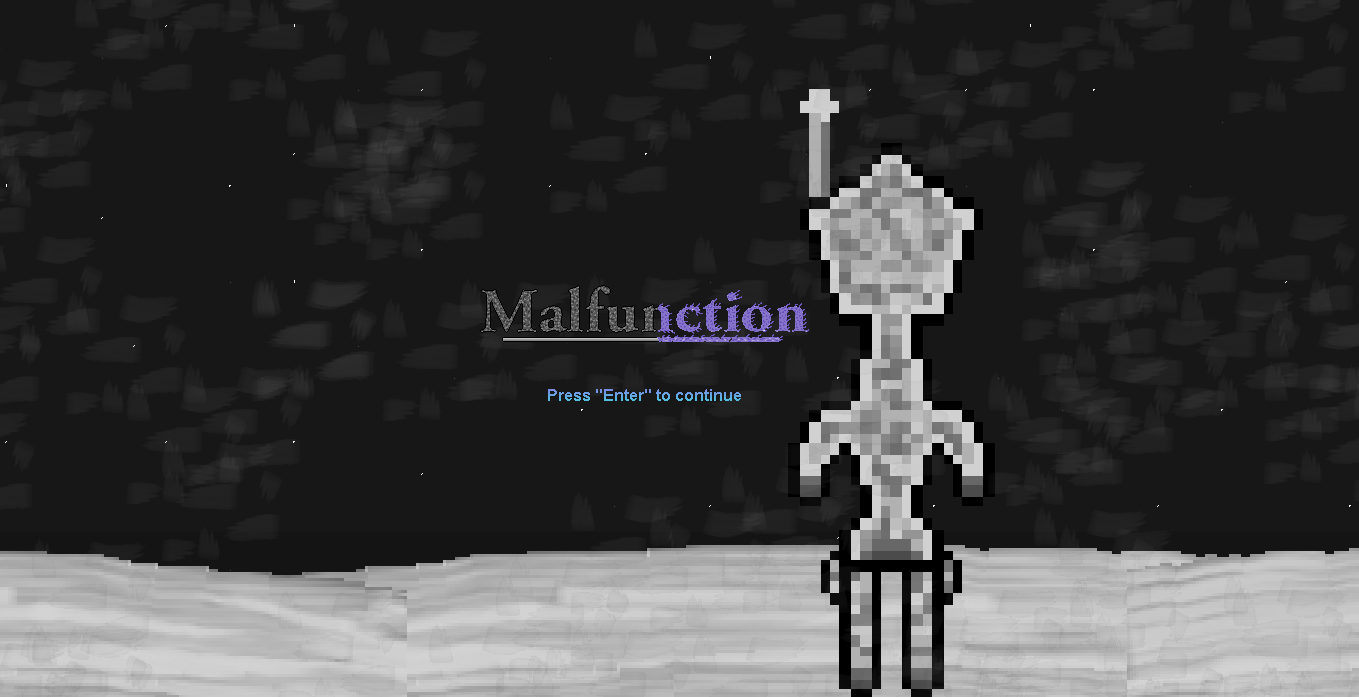 Second, an update for Malfunction has been released, featuring this background menu, as well as a better looking and functioning pause menu.
Third, Malfunction is finally purchaseable! Yes, that is right, it has just been published at Itch.io and it would mean the world to me if you could purchase it. The game is still free there, but if you want to, there is also an option to donate. But doing this would REALLY support me as well as Malfunction, so I could possibly bring more of these games to you in the future. There are also some forums there that you can post if you have encountered any bugs, issues, or just requesting features!
Go here to see the Malfunction page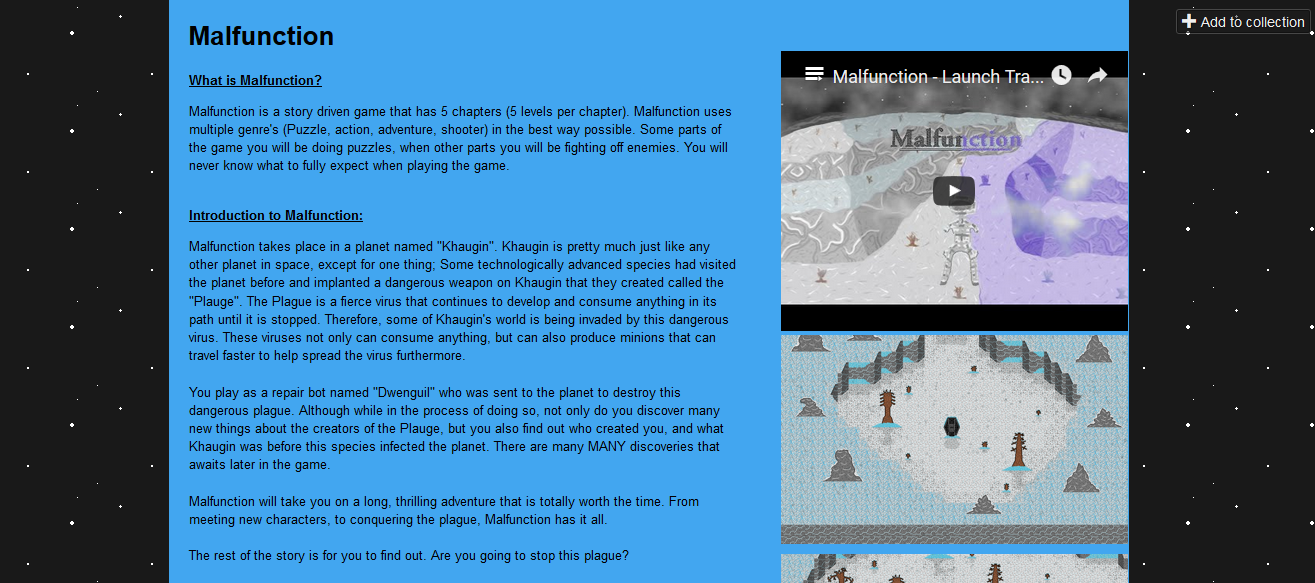 And don't worry, I will still be posting news here, about the latest additions to Malfunction! Thank you all for reading this, stay tuned for more updates!