Hey everybody, sorry for the delay for this post about the valley.
I'm Michiel and I've made the haunted mines and I'm currently working on the new valley map.
In this post I'm going to tell you a little bit about the development process of this map, I'm going to compare a few places in the old and new map and I'm going to show a few more screenshots of the new valley map (keep in mind that there are no models added yet).
First of all: Why did we redo the valley map?
The old valley map had some things that were not as they should be (paths that went up a hill that was too steep to get up, no walls around the valley, so you could walk off, parts that were just flat with nothing on it, etc.) So we decided to do it all over, and I got the job after 'finishing' the haunted mines (I still need to place some models that are not made yet).
So how did we want to redo the map?
It should be graphically better, it should have place for everything we wanted to add, it should have clear borders, etc.
First Winter (Filisas Nome) made a clay model of the map: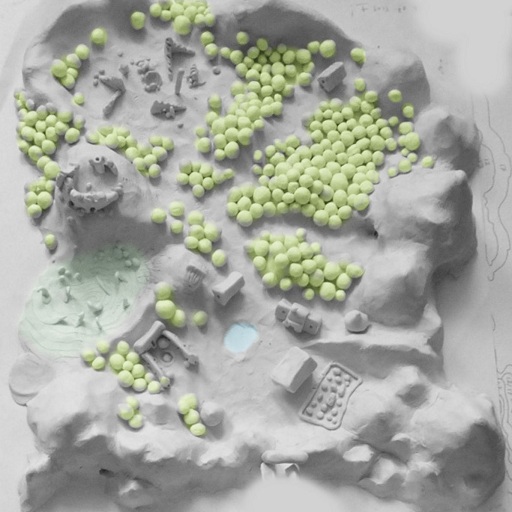 So after obtaining this image, along with some other ones that showed the clay map from different angles, I started working on the map.
How did I make the map?
The first thing I did, was making the walls around the valley and making temporary assets for all buildings to make sure everything would fit and be as big/small as I wanted it to be. After that I started to make new walls, to make certain paths to places like the haunted mine (you'd have to fight a lot of monsters before you could enter the haunted mine, you can't get around them because the walls would make that impossible, but there's still enough space to fight). But there are ways to get on top of these walls...
Then I added difference in heights on the map, just to add some depth to it, instead of keeping it all flat. I then made a path leading up to a nice viewpoint, since I thought it'd be a nice addition, and you could get to see hidden things from there as well, because it is so high.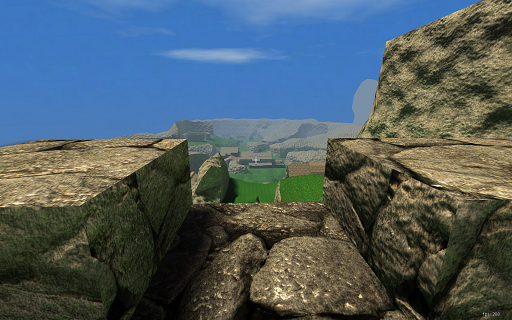 After that we needed to add buildings and make it look better by adding more polygons to the walls and ground and adding in some small things like this rocky overhang: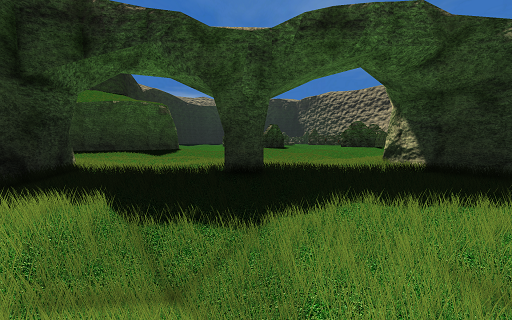 Then real time lighting and other rendering options came along, and we added those to the map, which makes it look a lot better.
To make a better comparison, I'm going to compare both versions of the map with the same settings (highest), the new valley has real time lighting and some other new graphical features as well.
Comparison
Ruined village:
Old: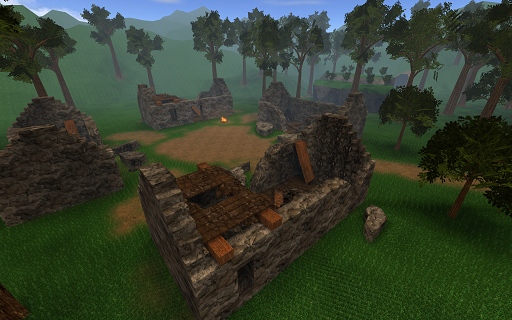 New: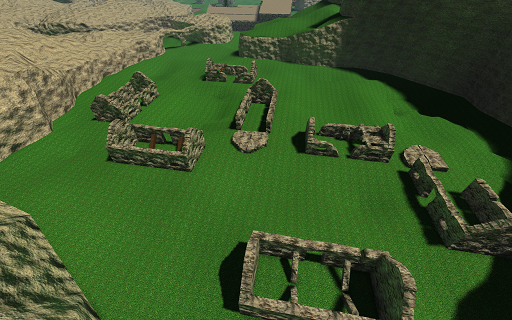 Pond (from the mudeater quest)
Old: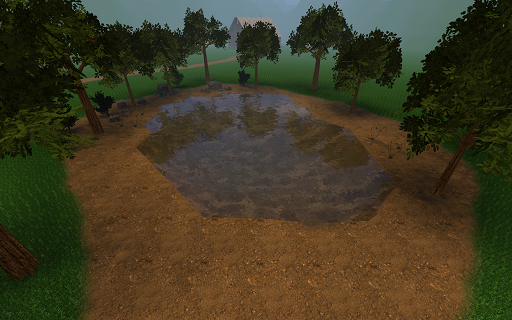 New: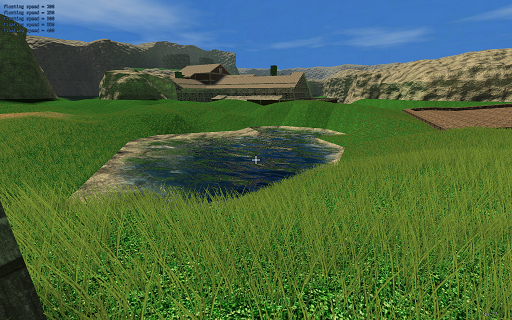 (The texture will be re-added in with blendmap later, that way the edges of the textures are not so sharp)
And finally:
Some more screenshots from the map: