It's been a while since we had some screenshots, and as most of the pre-0.1.0 work is under the hood stuff on glitches, saving and loading and optimizing generation and things like that, I thought I'd stick up a few world maps. These have been created using a variety of different settings, all of which are enabled for 0.1.0. As ever, click to see full-size. For instance, we have a map on an 'average' sized map (yes, you can now change world sizes!) with high tectonic activity, high landmasses, and a 'continents'-style layout: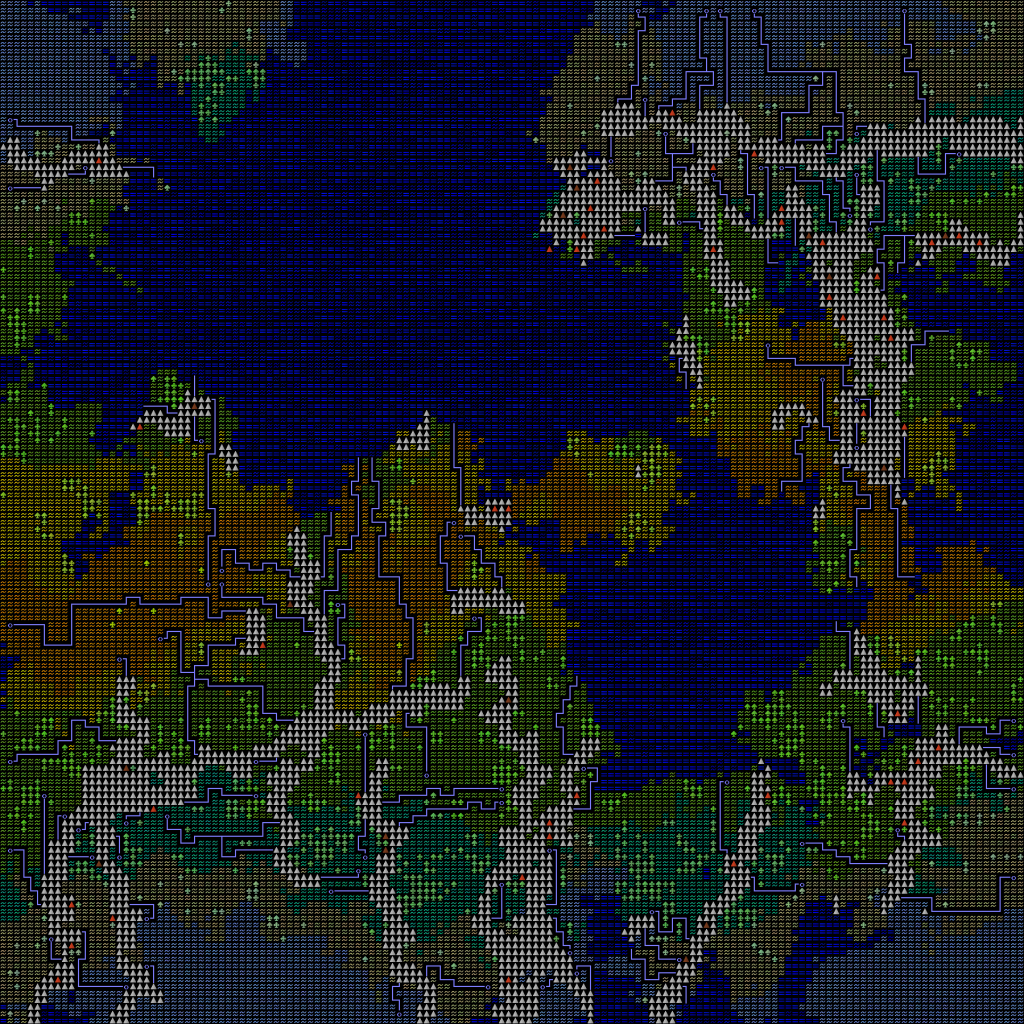 Or an 'ice age' pangaea-style map, with a single large landmass and a much colder climate (and a 'massive' sized map):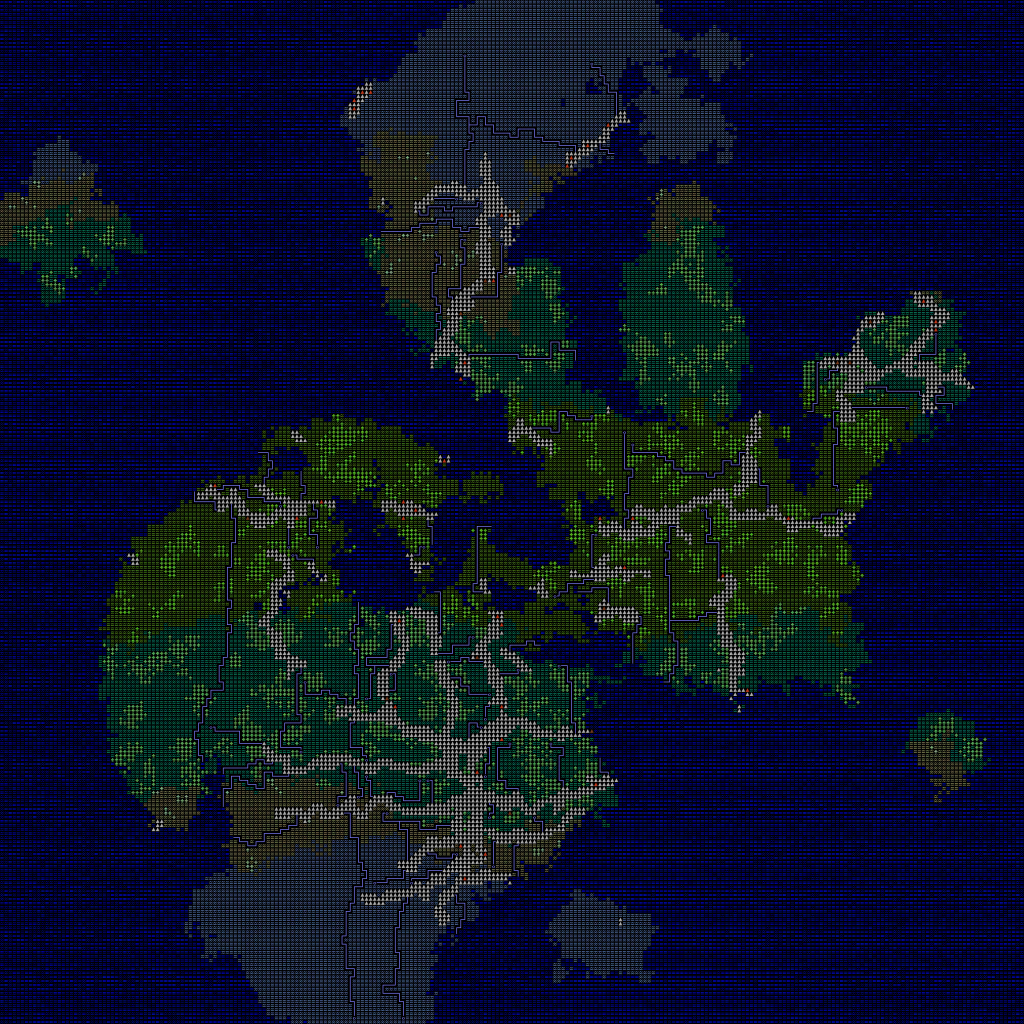 Or perhaps a tropical chain of islands, at the other extreme: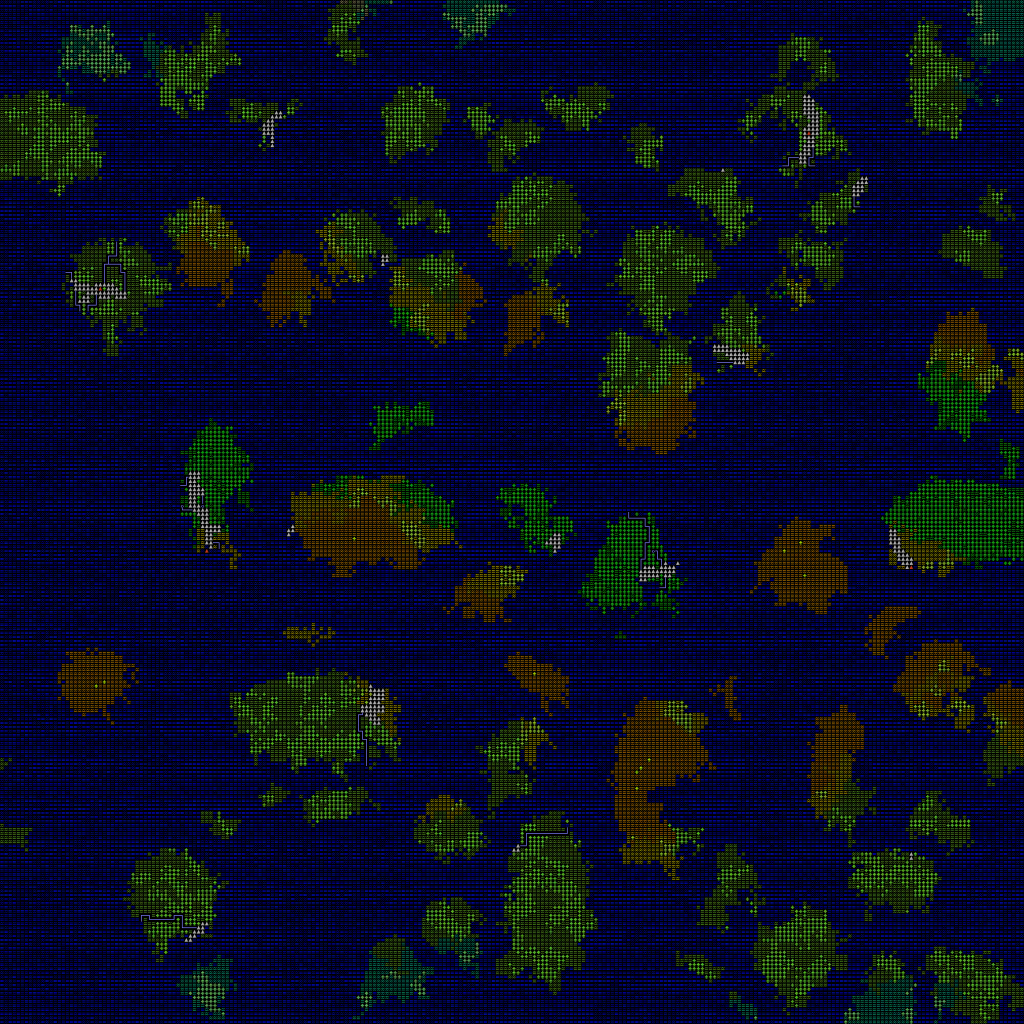 Or a 'small'-sized map with lots of forests and rivers: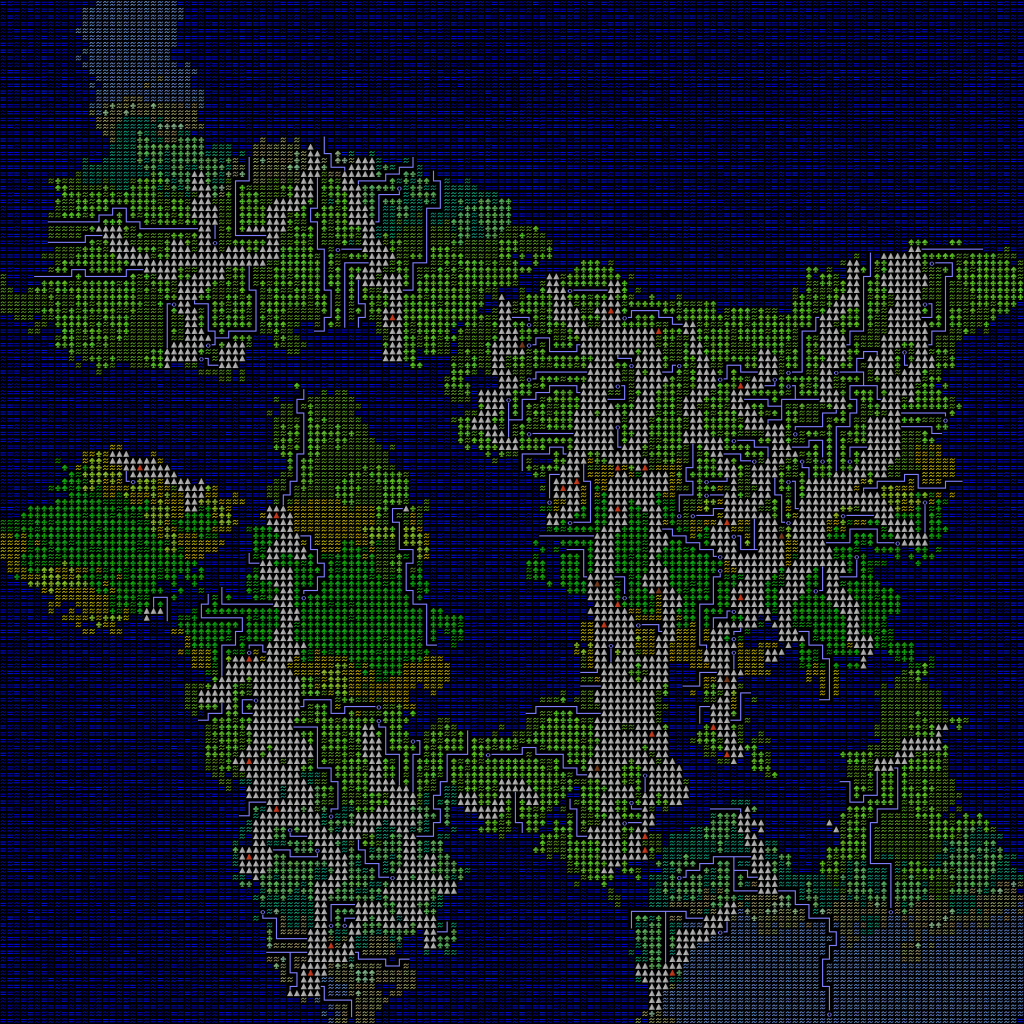 And the heightmap of the same: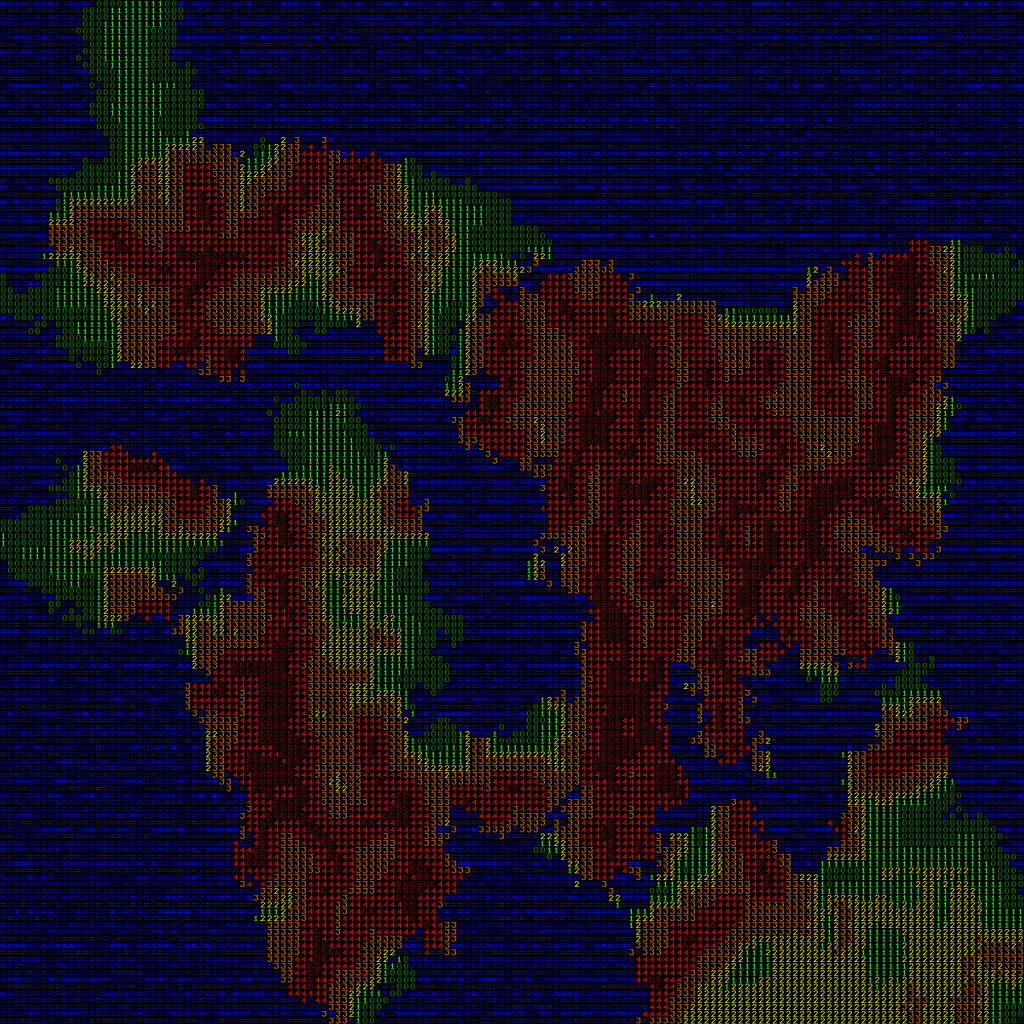 Or, for that matter, anything else. So many little things have been done in the past few days I haven't been keeping a list, but everything is just getting smoother.
In other news, release of 0.1.0 is scheduled for THE 9TH, which is just two days away! You can read more on my devblog, Facebook page, or Twitter feed. The devblog is updated weekly on Mondays, Facebook a few times a week, and the Twitter roughly daily. Plus, those who follow will get updates first.TWO DAYS, you guys. Two days. A full features list is coming soon...