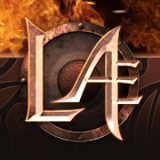 The Team has been hard at work these past weeks and month, and that work has paid off in tons of content updates, additions and bug fixes. Below are the update notes for V33 and V34,
Version 33 Change Log
### New features ###
Procedural Quests
Settings file added (setting.ini in loa.exe folder)
Skill Masteries added
New skills added
Khagal Clans implemented.
New enemies and enemy types added.
Feature "Buy Missing" added to Crafting System.
New armors and components added to Crafting.
New weapon type added (two-handed mace), and new weapon animations.
Lots of new animations, sounds, and materials.
Last Stand Hard-mode implemented.
New Consumables added.
New NPCs added both in Nexus and in Ghalia.
Player Apartment added.
Player Achievements added.
Player Stats added.
Nexus customization added.
MANY new quests added. (Two new quest lines)
Many new items and icons added.
Many new beards, hairstyles and other Character Customizations added.
Backdrop models added to levels.
New environments added.
Cave systems added.
Added private chat
Healthpack added (Press "T" to use)
New soundtrack added
### Fixes ###
MASSIVE graphic improvements.
MASSIVE efforts in optimization.
Fixed known issues in Multiplayer Lobby and Chat
Many known graphical issues fixed (low visibility)
Minimap improved greatly.
### Changes ###
GUI updated and improved.
Blacksmith updated and Crafting System optimized.
Last Stand updated and upgraded.
Combat trainer has been greatly changed and upgraded.
Stats on craftable gear and weapons improved.
Settings menu updated and new settings added
MASSIVE bug fixes.
### Linux Specific ###
Fixed Zoom on scroll
Better compatibility for different Linux dist.
### Known problems ###
Darkness Issue when playing in non-native resolution on Linux and MAC
Bloom and Sun Shafts are very heavy in Linux and Mac, it's recommended that these are unchecked in settings for Linux users
Version 34 Change log
### New Futures ###
SSAO (Screen Space Ambient Obscurance)
### Fixes ###
Quest map icons
Graphical error on intel HD graphic card
Water rendering problem on Linux and Mac Build
No more dark screen on non native resolutions in Linux and Mac
More Mouse input fixes
Player Apartment now save custom wallpapers.
Lots of Quest progress fix
### Changes ###
New flare gun sound
Officer Drenn quests will be unlocked after completing 5 quests from the main quest lineWould you like a beta key? Follow us on all our social media and join us on the forums for a chance!Also, here's a few keys just for our friends here at IndieDB,
LOA1J-E9QEI-X87SJ-MPONE
LOA46-QMH5G-FW4ZL-MPONE
LOAJY-BGG58-9EMLZ-MPONE
LOA9T-YFS5P-LGT1F-MPONE
LOAEJ-NES02-M6NJL-MPONE
LOAEZ-1ZD84-YD97X-MPONE
LOAZQ-DAJ38-PHNXS-MPONE
LOAN8-U0S09-UXSHO-MPONE
LOAD5-8OS1X-IYDGN-MPONE
LOA2K-W3OP6-I5AWD-MPONE
LOAWS-LEA7M-XPGS0-MPONE
(First come first serve)
-Anthony
Legends of Aethereus Community Manger
Three Gates Studio