We've added a tutorial with over 50 steps to introduce you to most of Eslander's capabilities.
You just have to enter from the main menu and click on TUTORIAL.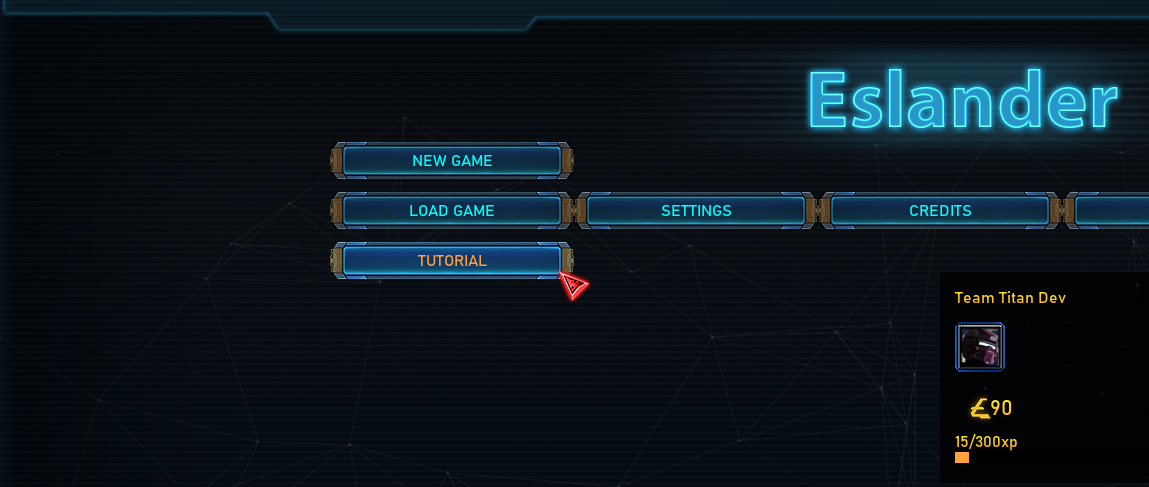 Updates - v1.5.4
Huge tutorial update.
Steam Achievements now are included. (Awards)
Added few game settings that we believe will improve the gameplay.
The text has been updated : missions, gui info boxes and any other text.
The harvesting asteroids mode it's updated.
The text of the " Player location and mission info" now are with Aqua color.
The ranking list does not open yet because it needs to be optimized.
Control settings have been removed from the settings menu. It will be added again later with all the settings you can change.
After selecting a weapon, you will see next to the mouse the number of the weapon you have selected. That way you will know that you have chosen it.
You can choose the color of the mouse cursor - Blue / Red.
You can display the Frames per second (Down in the right corner).
You can enable / disable the information boxes on the screen.
------------------
Fixes - v1.5.4
Now you will be not able to turn on your shield if one or more crew member it's not inside the shield room.
Few sound bugs has been fixed.
The bug where in every second battle the game crashes now it's fixed.
Now the settings will save and you will be not need to set up every time on run the game.
Big optimization of the code in the game.
The screen resizing has been fixed. Now you can play the game in any resolution. Automatically will set up. But the recommended resolution it's still 1920x1080 or 16/9 screens.
The weapon icon has been changed for easier recognition.
------------------
Multiplayer - v1.5.4
Fixes v1.5.4
The rooms of the enemy ships are fixed.
Connecting with a player from the other side is also fixed.
Problems we know about:
Weapons are not yet in sync.
Missiles, lasers and others fly too slowly.
The ship's rooms are not yet properly positioned.