Hey everyone! It's been a while, and we're very excited to announce that Life Goes On: Done to Death is releasing for PS4 and PC on May 17th! We have been working super hard for the past couple years to improve and expand Life Goes On, our original release. Current Steam owners will receive the updated version for free.

We decided to make Life Goes On: Done to Death for a few key reasons:
We had so many ideas that we never got a chance to create.

We felt like the game had so much potential, and that we could still do so much more with it.
For those who are completely new to our game, Life Goes On: Done to Death is a comical puzzle platformer where you must die to progress. You'll kill knight after knight and use their dead bodies as tools to solve puzzles on your quest to find the Cup of Life. Impale knights on spikes to create a safe path. Freeze knights into blocks of ice to reach higher ground. Blast knights out of cannons to strategically land the body on a button. Even turn a knight into a slow-witted, violent zombie to use as your puzzle-solving friend.
So what's new in Done to Death?
A new world called The Ruins (set in the sky), making a total of four vibrant worlds and over 65 levels.

Longer new levels (nearly doubling the game's total playtime).

More mind-boggling levels and extra-difficult bonus levels.

New features such as dim-witted, violent zombies and portals to transport knights.

Funny features and elements, like unlockable hats and weapons (think horse heads and dead floppy fish), idle animations, and improved particle effects.

A revamped level-selection map, now including more art, sound effects, and a background story.
We did our very best to work in more funny features, giving the knights more personality. Here are a couple of the idle animations with the knight decked-out in lumberjack gear:

We also improved the look of many of the effects like the cannon blast: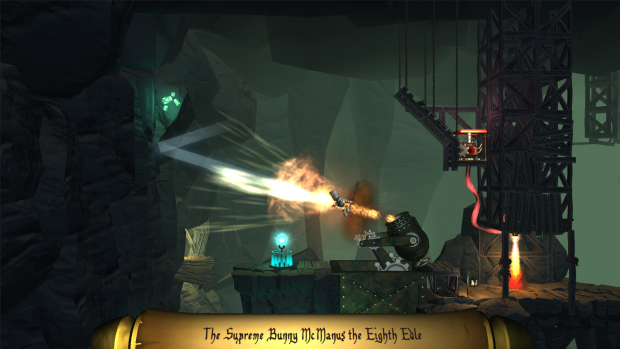 And here you can see our new "sky" world called The Ruins. Oh, and hey, there's a zombie lurking: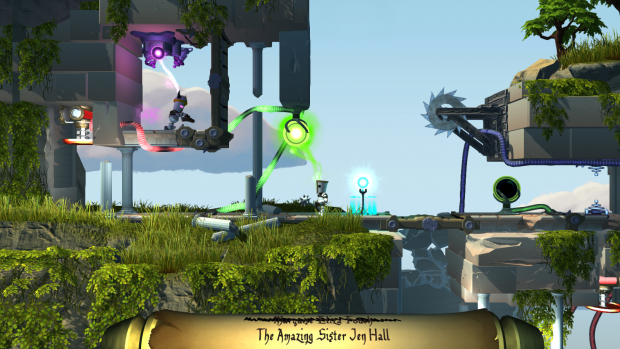 We hope players will love the new features and find the new levels challenging. And most importantly, we want people to have fun solving puzzles by killing knights in all kinds of morbid ways!