Hello!
I'm glad to post this first news on our IndieDB page!
Let me introduce myself, I'm Ahmin, game designer and game artist currently working on Ekoro, for PS Vita developed via Playstation Mobile. We're a team of 3 working on this project, me, a programmer and a sound designer.
ONCE AGAIN PLEASE? E...KORO?
But what's Ekoro? A subtle mix between a puzzle game and a tactical game which involve Robots and nasty polluters.
Yes, this game is about ecology. Ekoro has been created in order to fend off the nasty stuff out of the Earth but things are becoming… over complicated. It's up to YOU to make things right! You'll have to build your own Ekoro units and fight for the sake of the humanity. Serious business over here.
Ekoro is drawn from the Japanese word エコロジー (Ecology). This word is quite too long so we just kept "Ekoro". Sounds more prettier too.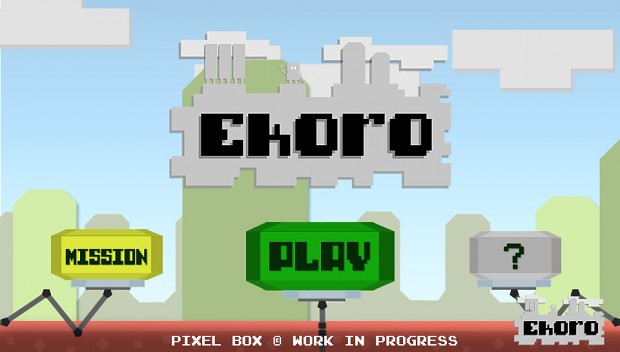 HOW ABOUT THE DEVELOPMENT?
Pretty good so far! We have a nice prototype of the first game phase, which is the puzzle game one. To explain shortly, you have to make your own Ekoro Units through a puzzle phase and use them in a merciless battle against the nasty enemies who want to destroy the Earth. Yeah, as I said, serious business!
Here is a preview of our prototype, which is a bit old though:
WE ARE ON THE INTERNET!
We're looking forward to have some feedbacks (and fans too)! :)
Please feel free to send comments, love or anything else!
We have a dev blog: Ahminhafidi.com
And you can follow us on Twitter too! Twitter.com
And that's it for our first IndieDB article! We're looking forward to show you more about Ekoro.
Ahmin, signing off!