Have you ever wondered how great it would be if learning business concepts such as Economics, Statistics, and Marketing could be as fun as playing a fantasy strategy game? This is the vision behind Wrainbo's first game- Business Battle.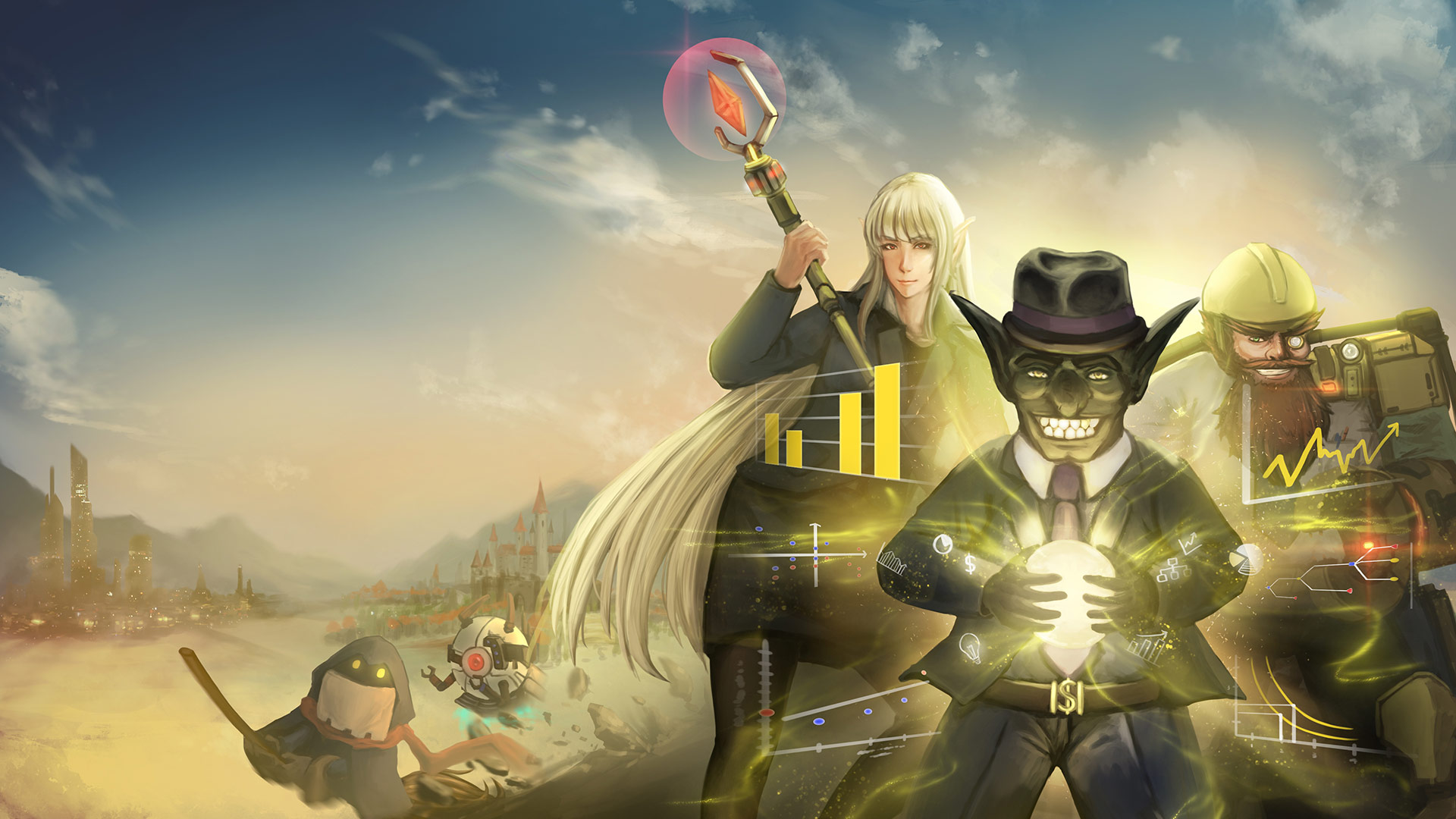 In Business Battle, players engage in turn-based strategy gameplay to produce and trade clothing products with customers, cast business spells to compete with robots in maximizing profit, and most importantly, learn and analyze business charts to make effective decisions. The below screenshot showcases the main UI of the game: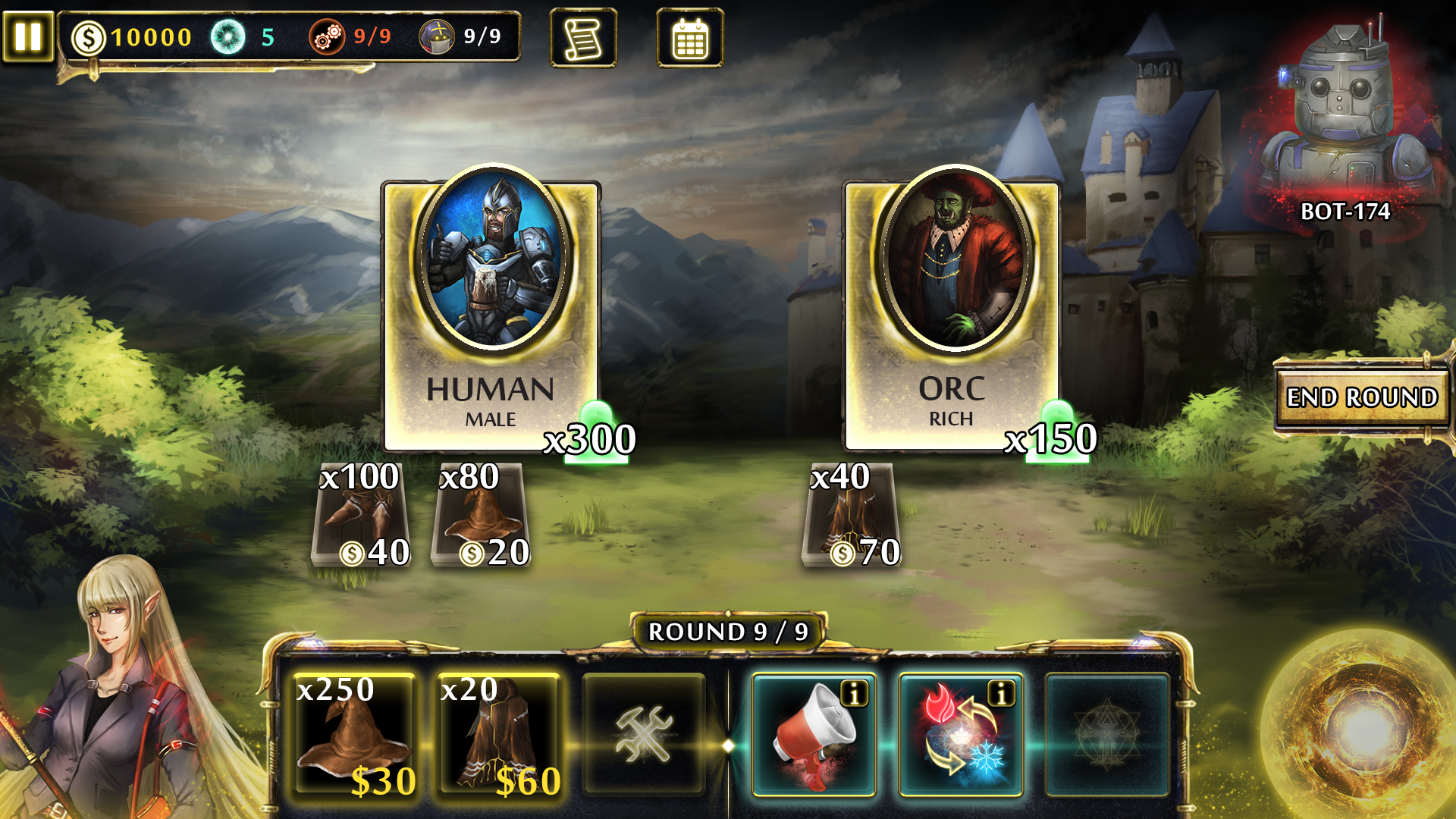 While you may have seen production and trading mechanism in other simulation games, there are three unique features that enable Business Battle to provide engaging gameplay and effective learning. The first is business management spells. Players could choose to carry up to three such spells in each battle with robot, improving the top and bottom line through marketing, operations, and financial management. Here's an example of casting a promotion spell: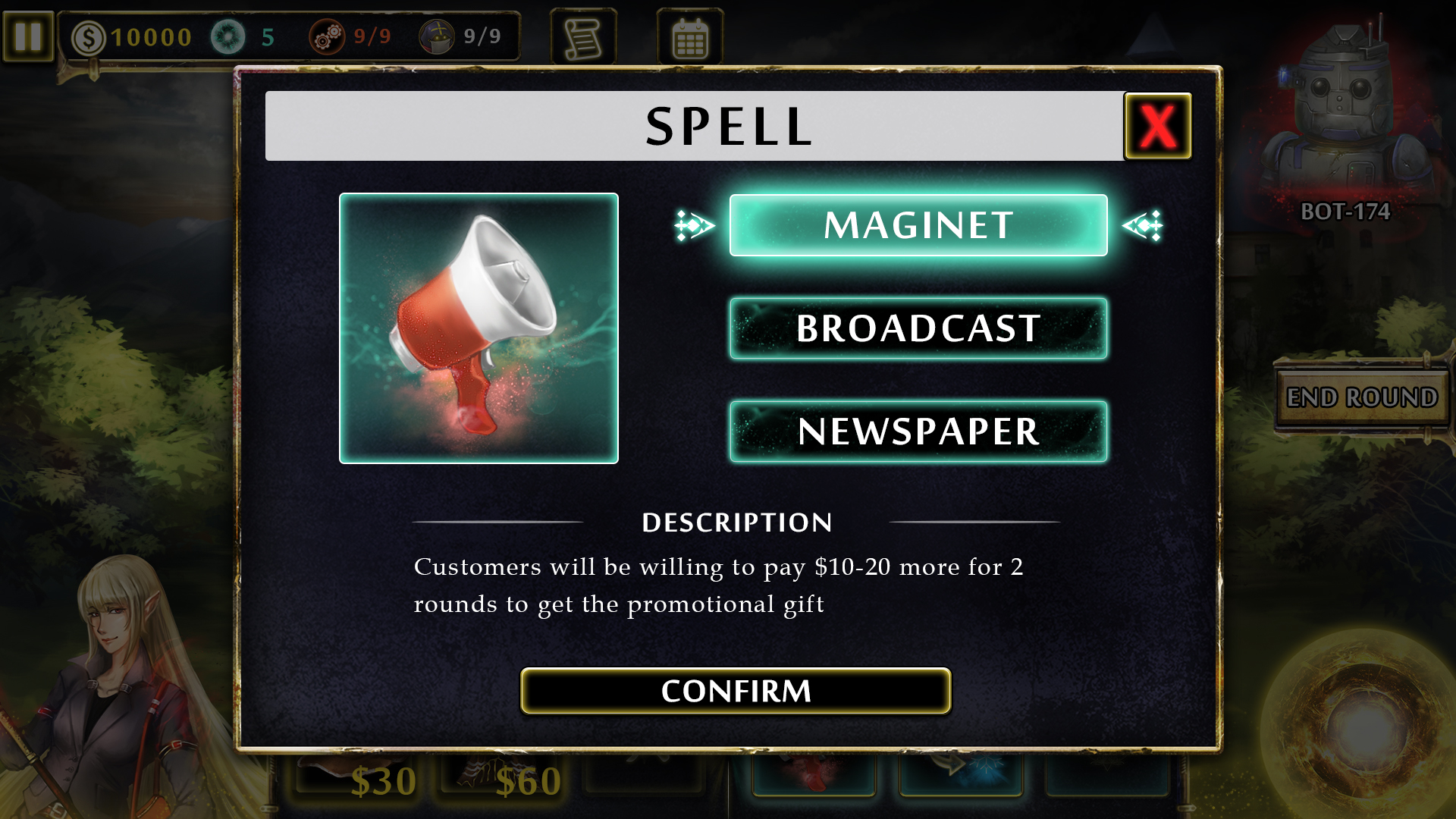 The second unique feature is a decision-aide tool, "crystal ball", that shows relevant analytics charts based on the decision context. In Business Battle, you will learn all the core business analytics concepts, from demand chart to operations quality control. The following screenshot shows how regression analysis is displayed to help players make the promotion spell decisions: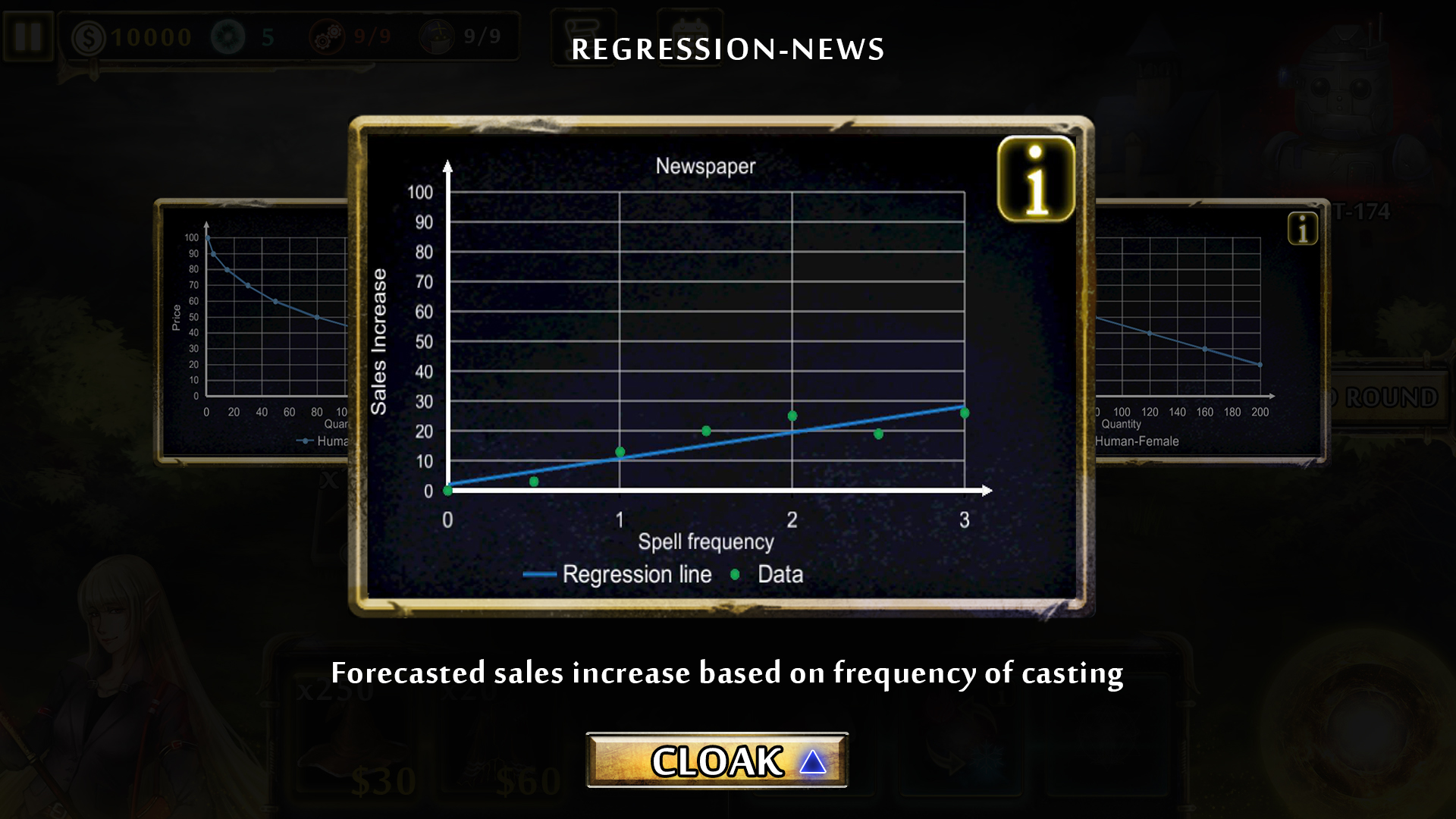 The third unique feature is a library system, which provides a small encyclopedia to explain relevant business concepts and analytics encountered throughout the game. Players could review the concepts and study relevant business cases in real world. Ultimately, as players complete the levels and demonstrate proficiency, they will earn a digital badge that shows their business acumen.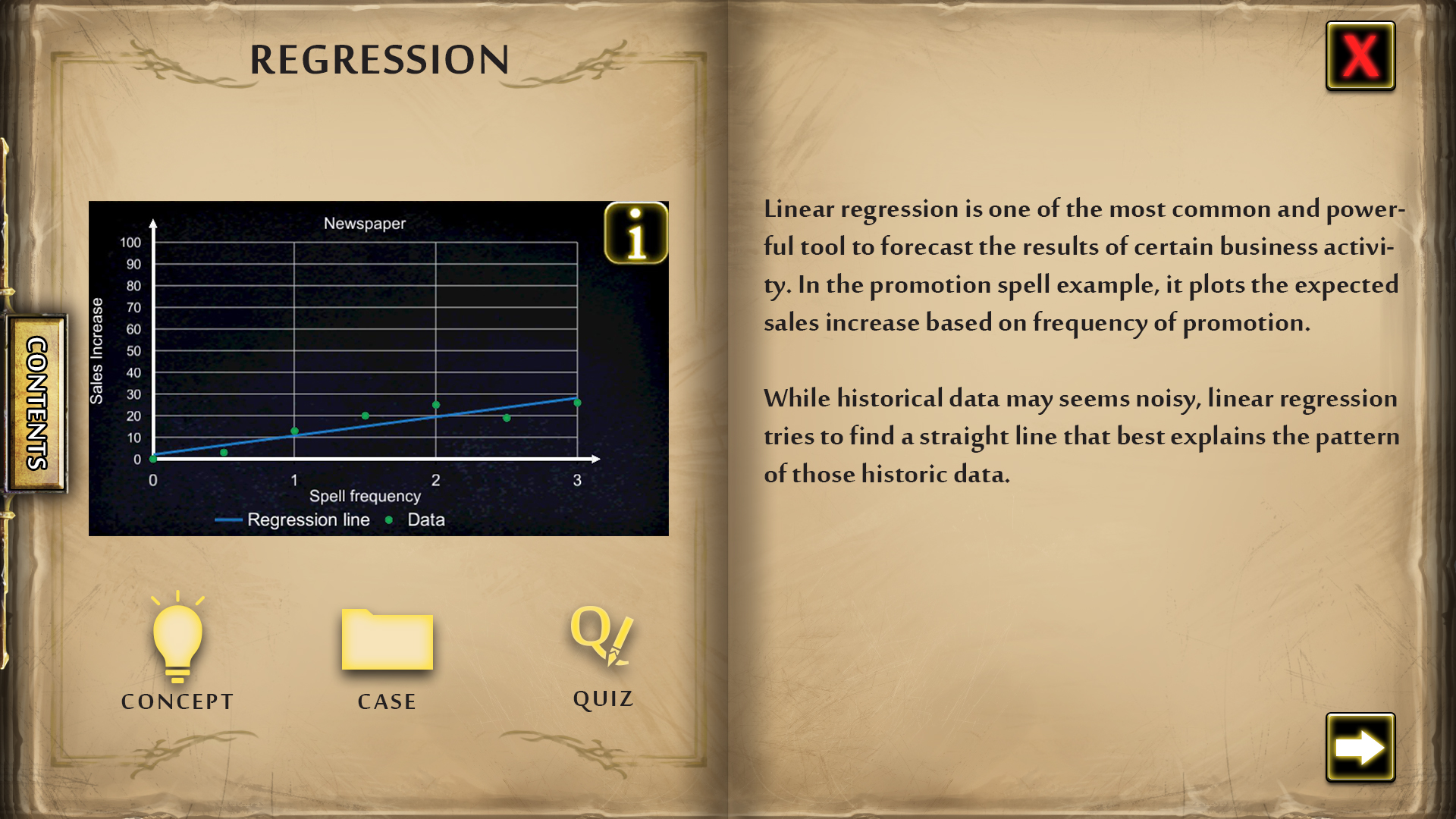 Thanks for reading our introduction article on Business Battle! In the following weeks leading up to Business Battle's release, we will share various design aspects of the game, from hero profiles, learning concepts, to competitor intelligence. We would love to hear from you so please leave us comments below.
Business Battle will plan to release on both mobile app stores and Steam. If interested in, please like us on Facebook- www.facebook.com/MagitechGame, follow us on Twitter (@Wrainbo_Game), and visit our website at www.wrainbo.com to sign up for beta testing in August.