Greenlight Trailer
Introduction
In Mages'N'Peasants you build buildings and command your units in fights. You have control over the basic economy like gathering wood and mining resources. Luckily, your peasants are more than happy to lend a hand with hard manual labour.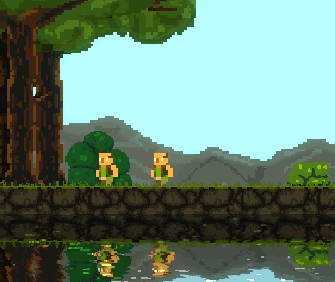 Peasants gathering wood
Once you've gathered the required amount of resources, you get to grow your settlement with the structures of your choice. Wooden houses can be upgraded to Inns, which increase your maximum units count. Barracks let you train melee warriors, which vary between factions.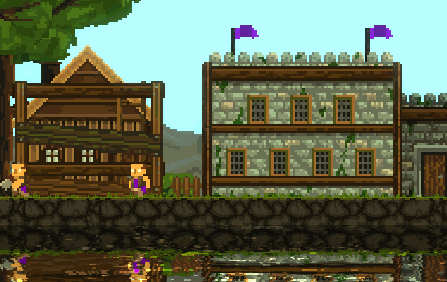 Building stuff
Below is how recruiting one of the weaker melee units (an angry peasant) looks like. Each unit costs gold to recruit, and takes atleast one maximum units point.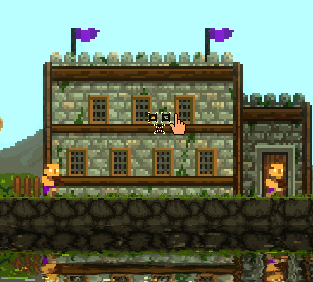 Well okay this one looks pretty pathetic
Once you've recruited yourself some mighty warriors, there's nothing stopping you from conquering other settlements. Just make sure you don't send your troops to fight unaided in case your enemy employed himself some mages!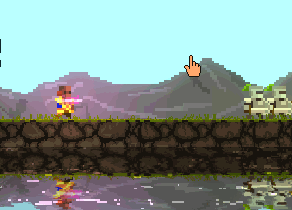 This dude doesn't play around
Factions & Spells
There will be atleast four factions in the game. Currently the two implemented factions are Ancients and Priests. Each faction has two mage types - offensive and support - each with three different spells. Each spell has an energy cost and cooldown. Energy is a resource shared between every unit - it's stored in your settlement's statue, represented as glowing, dark balls.
Ancients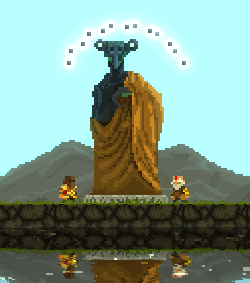 From left to right: Offensive Ancient, Ancient's Statue, Support Ancient
Ancients' magic is raw, condensed energy. This makes thier offensive spells rather volatile and explosive.
Ancients' melee units are Angry Slave and Slave Master.
Priests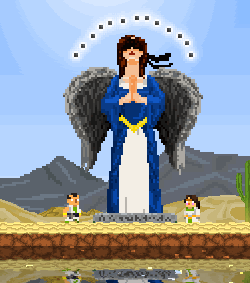 Priests' magic is based on divine wrath (offensive) and mercy (support) alike.
Priests' melee units are Angry Peasant and Knight.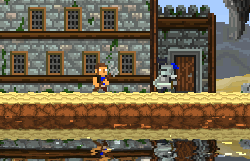 Greenlight
Please vote for Mages'n'Peasants on greenlight!
Also, be sure to follow me on Twitter for the freshest stuff!
Thanks for reading!