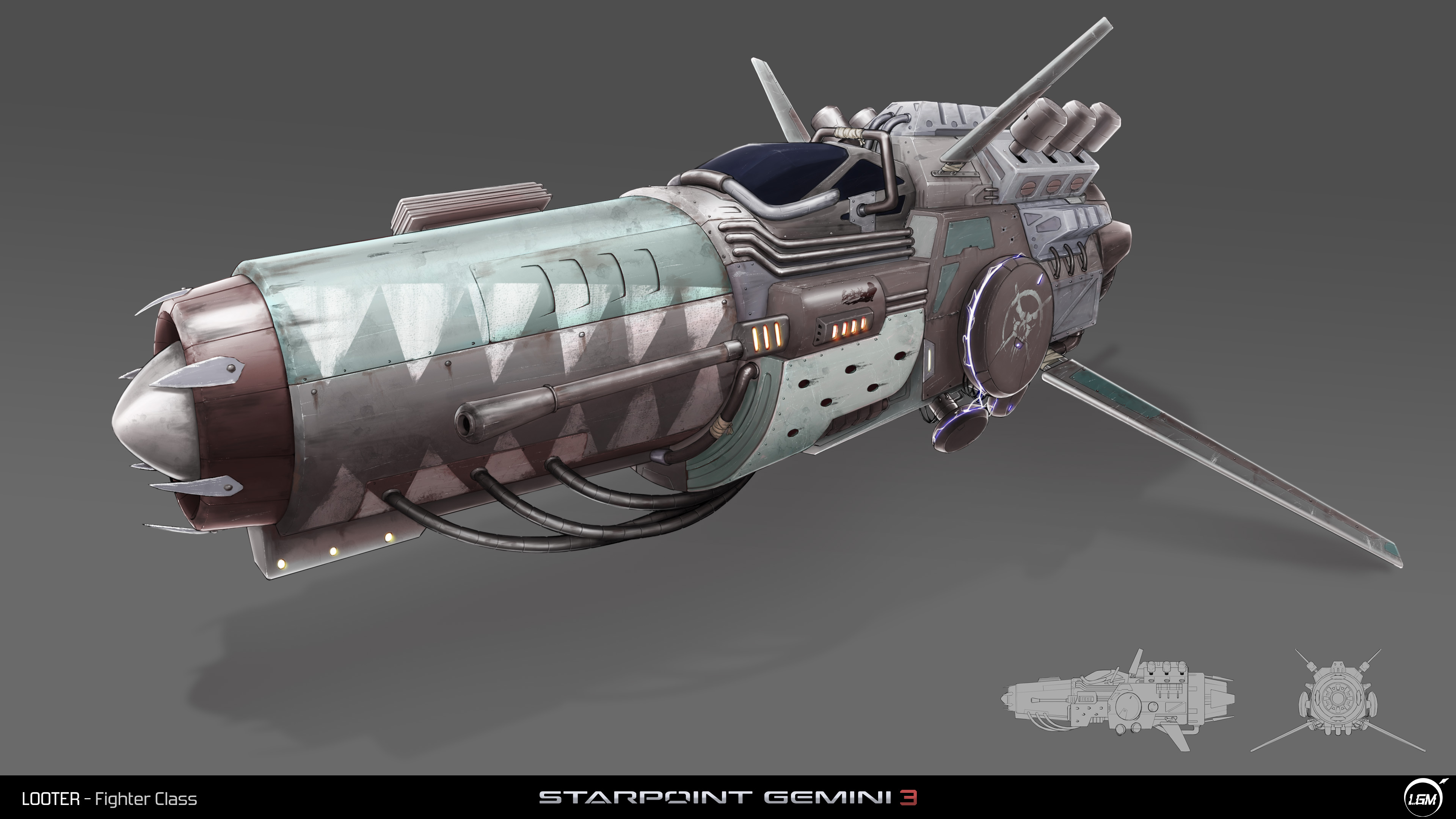 Following the loads of feedback we've received from our fans after the launch of Starpoint Gemini 3 into Early Access roughly a month ago, we've focused our attention on gameplay. Now introducing: SKILLSHOT UPDATE!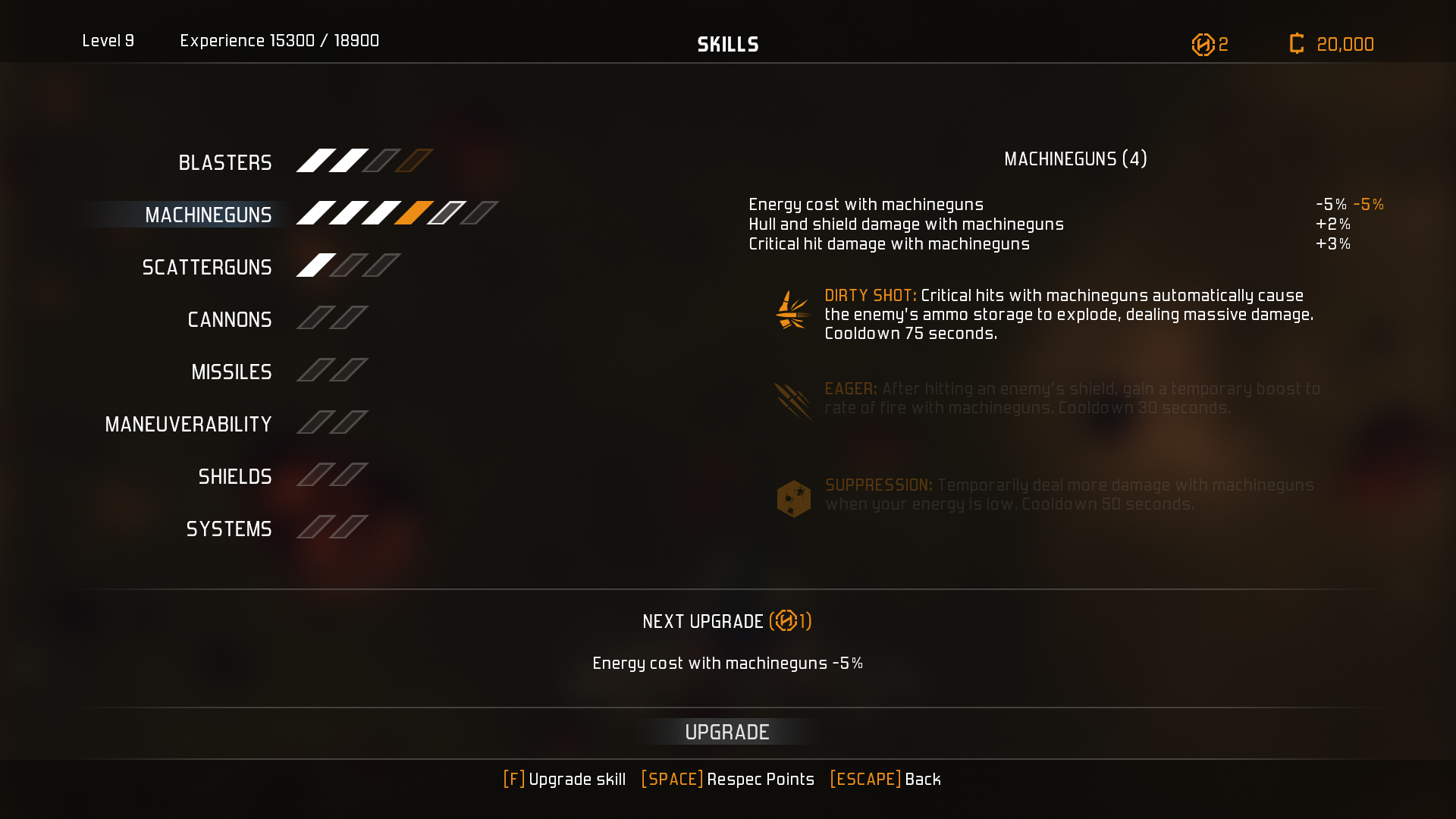 The Starpoint Gemini 3 combat system, lovingly (as well as sarcastically) called DAWGFIGHT SYSTEM, hits the next checkpoint. The latest update introduces the complete skill system, imagined not as a do-all-end-all mechanic that enables you to obliterate the entire universe with a single push of a button, but as the perfect blend between using special abilities, passive bonuses and dogfightging.
The skill system is here to extend the combat gameplay, not substitute it.
Skills are the crux of the latest content update, but there's plenty more to check out.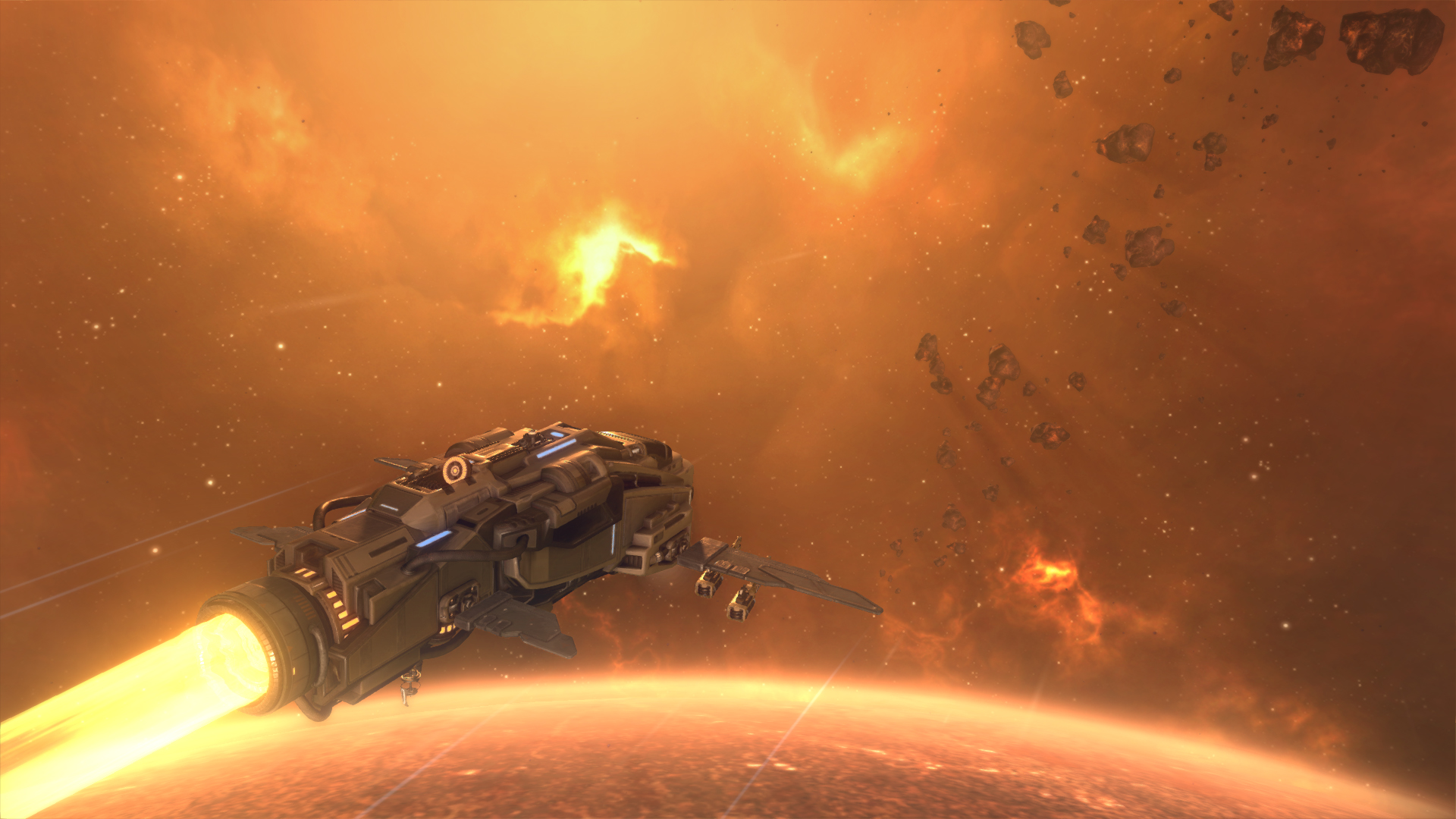 CHANGELOG
ADDED: skill system mechanics, both gameplay wise and VFX
ADDED: critical system failure (CSF) now applies to player in intended situations
ADDED: drydocks now have new ship modules available for purchase: wings, engines, hulls
ADDED: additional enemy ships to fight against
ADDED: various equipment items, including missiles countermeasures
ADDED: optimization to allow faster starchart loading
ADDED: various missile weapons, both guided, non-guided and torpedoes
ADDED: Steam cloud saves are now operational and work properly
ADDED: Steam trading cards are now implemented and work properly
ADDED: 3D sound
ADDED: various sounds including warnings and proximity alerts
ADDED: NavBuoy structures now have linked encounter events if attacked
ADDED: Space stations now have linked encounter events if attacked
ADDED: Ships on patrol paths now have linked encounter events if attacked
ADDED: Destructible container objects now have linked encounter events if attacked
ADDED: Anomalies can now appear in Gemini
ADDED: Asteroids now have linked encounter events if destroyed/mined
ADDED: Junkyard objects now have linked encounter events if destroyed/scavenged
ADDED: Player's missiles can now miss the target, even when using guided projectile
ADDED: all campaign combat missions now have proper mission areas
ADDED: all asteroids now have correct explosions attached when destroyed
ADDED: visual shockwave on missile hit effects
ADDED: visual shockwave on ship exploding effects
ADDED: trails and particles on all wings ship parts in the game
ADDED: objective notifications on campaign mission on Extera
ADDED: Keyboard shortcuts for accessing starchart, inventory and skills panels
ADDED: Brazilian Portuguese translation to game
ADDED: various new movement sounds for player engines and cruise mode
ADDED: sliders in options menu now work properly in non 1K resolutions and ratios
ADDED: additional support for several more HOTAS devices
ADDED: it is now possible to avoid missiles, especially by using cut engines
UPDATED: The chance that NPC drops loot when destroyed is drastically lowered if the player can't be credited with the kill.
UPDATED: The entire loot drop system has been rebalanced
UPDATED: Energy cost of cannons is heavily increased
UPDATE: Rate of fire of cannons is increased
UPDATED: Damage of cannons is drastically increased
UPDATED: Damage of scatterguns is increased
UPDATED: Reduced the projectile count of some scatterguns
UPDATED: Player waypoint is now correctly attached to the starchart structure
UPDATED: Game menu has rearranged option hierarchy according to most frequent use
FIXED: an error in the Main menu background video
FIXED: after a cutscene, the camera reverts to the mode it previously had
FIXED: sector Pyros now has correctly placed Nav Buoys, NPC paths, structure hull levels, event scripts, ship and structure render distances
FIXED: sector Outerlands now has correctly placed Nav Buoys, NPC paths, structure hull levels, event scripts, ship and structure render distances
FIXED: sector Caterton now has correctly placed Nav Buoys, NPC paths, structure hull levels, event scripts, ship and structure render distances
FIXED: player cannot be attacked anymore while docked inside Pirate Harbor station
FIXED: player cannot be attacked anymore while docked inside Lunae station
FIXED: while using photo mode and orbit camera, weapons and camera view works properly now
FIXED: when undocking or respawning, the camera will appear in the correct position
FIXED: during camera shake effect, HUD elements don't follow the same pattern
FIXED: Avenger shotgun weapon doesn't exceed buffer limit anymore and CTD is eliminated
FIXED: when the game is paused, particles are still drawn normally
FIXED: missiles now explode as intended when reaching their destination
FIXED: different number of heavy and light weapons installed on wings don't cause a crash anymore
FIXED: HUD hint panel now shuts down properly
FIXED: when game is running in the background, mouse pointer performs normally
FIXED: waypoint for Liberland carrier in campaign mission now isn't hidden behind planet anymore
FIXED: waypoints don't hang on starchart when you jump back and forth using Starpoint or Tgate
FIXED: Magellan refinery now has correct collision sphere
FIXED: Pyros bartender now has correct facial animations when accepting all quests
FIXED: in freeroam player set starchart marker is properly removed after reload
FIXED: starchart doesn't crash anymore when reloading identical save game a few times
FIXED: removed exploit where equipment cooldown was evaded by un-equipping the item
TWEAKED: options menu works more smoothly and is more user friendly
TWEAKED: various balancing and AI related issues
TWEAKED: military patrol paths are reworked and improved in all sectors
These are the most important changes and additions. We hope the list is sufficient for this festive occasion we call Roadmap Update 1. The long journey through Early Access is now one milestone closer to completion, but there's still massive work ahead of us! Some of you will also already recognize the improvements to some game elements you've specifically mentioned in your comments and feedback.
Along all of this, we've also tweaked, improved and polished many more details in the previously implemented parts of the game, mostly based on what you good people reported. Feel free to give it a go and see what else has been improved.
In the end, let us reiterate that this update is the first of a dozen major Early Access planned updates, and we also fully expect to throw in a number of unplanned updates along the way. The number of these will, in part, depend on what you report to us, and what ideas you throw at us on Steam forums.
Have a nice weekend ahead, and don't hesitate to try out all the goodies we're prepared for you! In space no one can hear your enemy scream!
Cheers!
LGM Games team
---