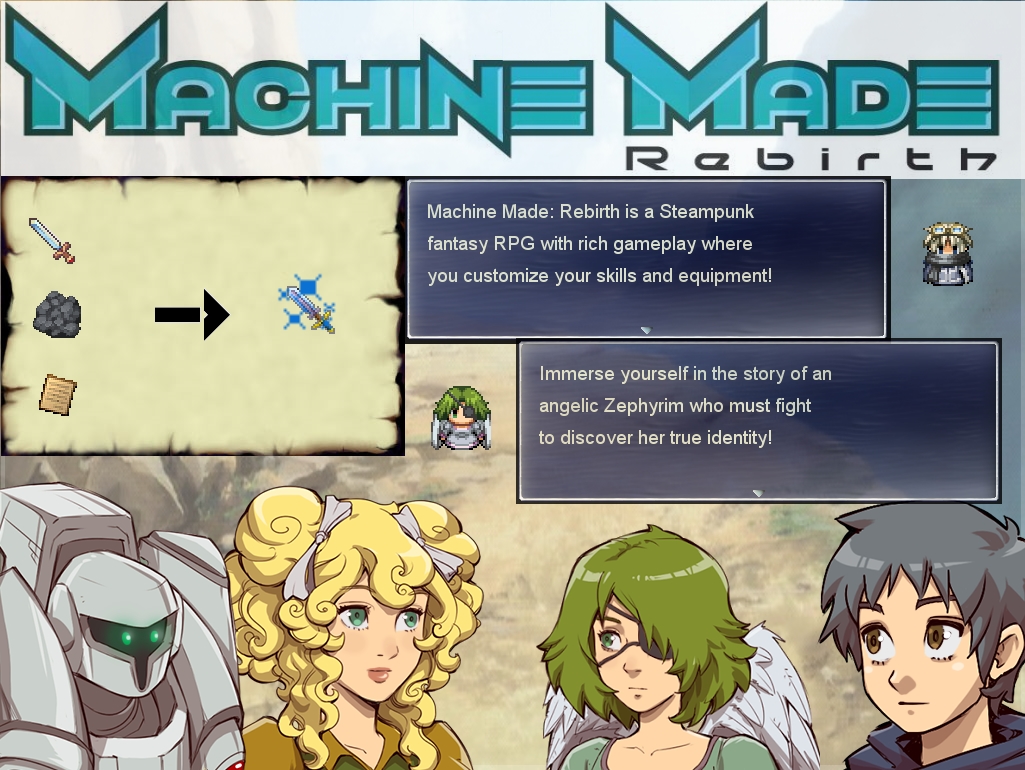 Machine Made: Rebirth is an indie RPG project being independently developed in a small Canadian studio called Proteus Studios.
Click here to watch the trailer!
We love video games and love streaming, playing them, reading about them and writing about and working on them!
Feel free to check us out on one of our game development sites, Facebook or watch the trailer on Youtube.
We're always looking for people to test and give feedback on our game and we'd love to hear from you!
Send an email to allsvin@gmail.com to receive your version of Machine Made: Rebirth for free!