Greetings to all our fans! Another year of development has passed and it's time to show what we got so far. The following updates won't be filled with new in-game media (unfortunately), but we are going to talk about techical features we made.
Before we get started, nevertheless, we show one new screenshot:
Now, let's go:
Lost Squad Realistic Rendering With Source Engine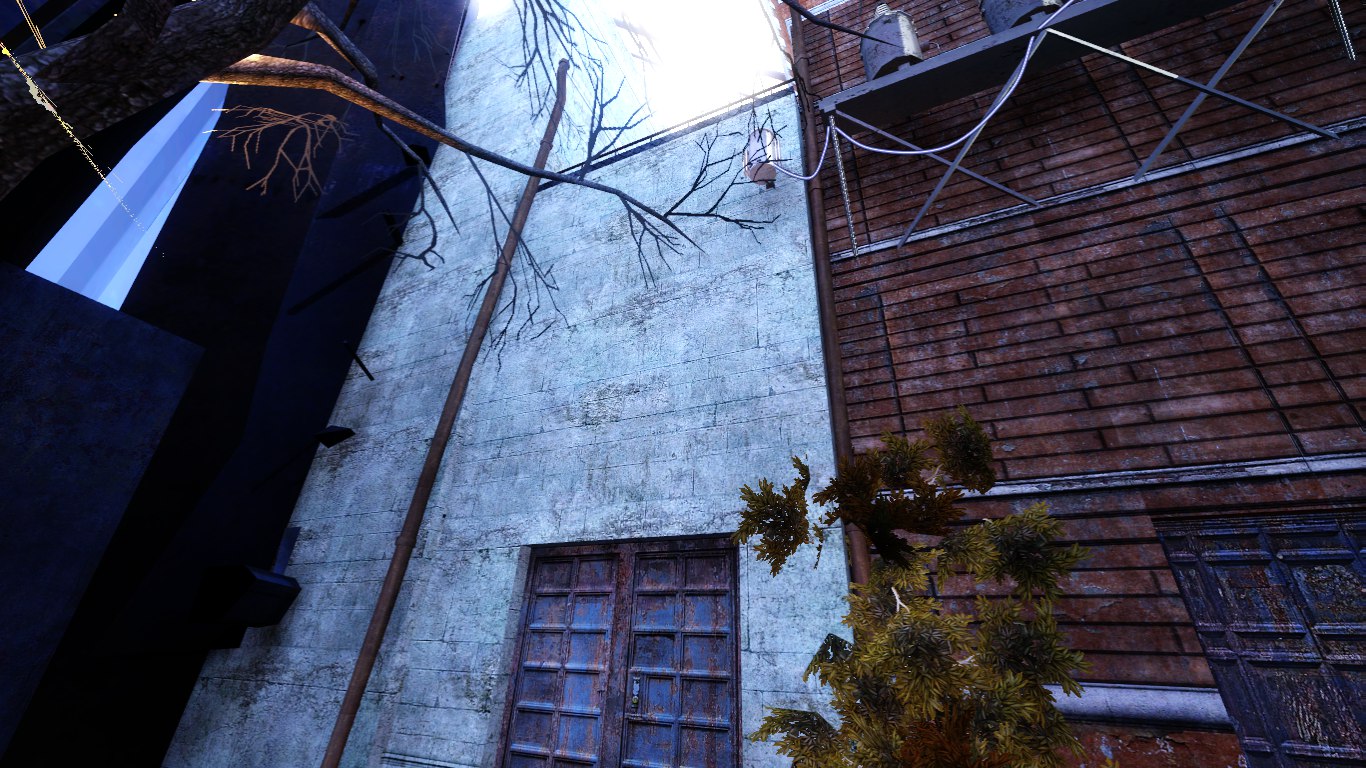 Lost Squad screenshot with a couple of shaders applied.
Okay, let's be clear: in comparsion with other modern AAA games it is not that good and realistic, but for Source it's a huge step forward in rendering tech. I have never seen something like this in Source before.
Here is what we did to achive that look:
1. New bloom shader and high-precision render targets
The first thing we did when started to modify original shaders is new bloom: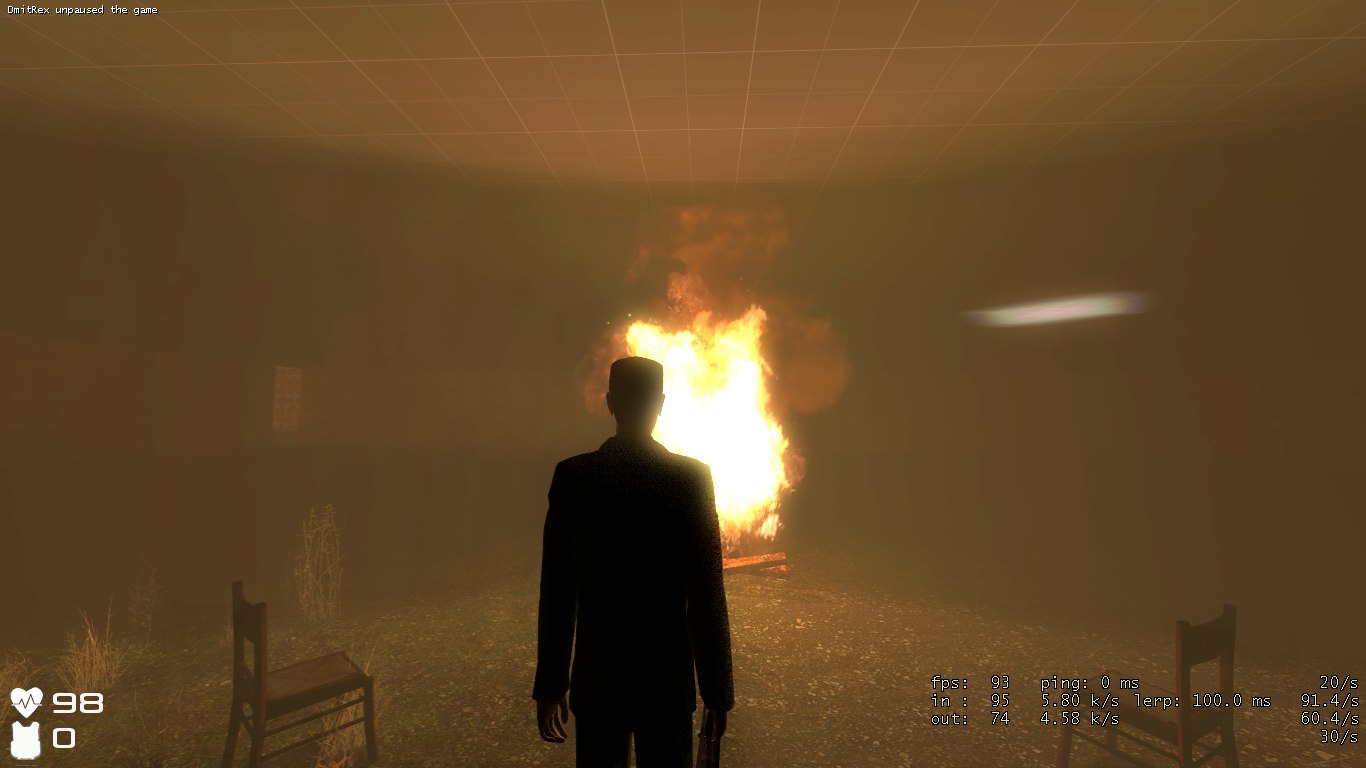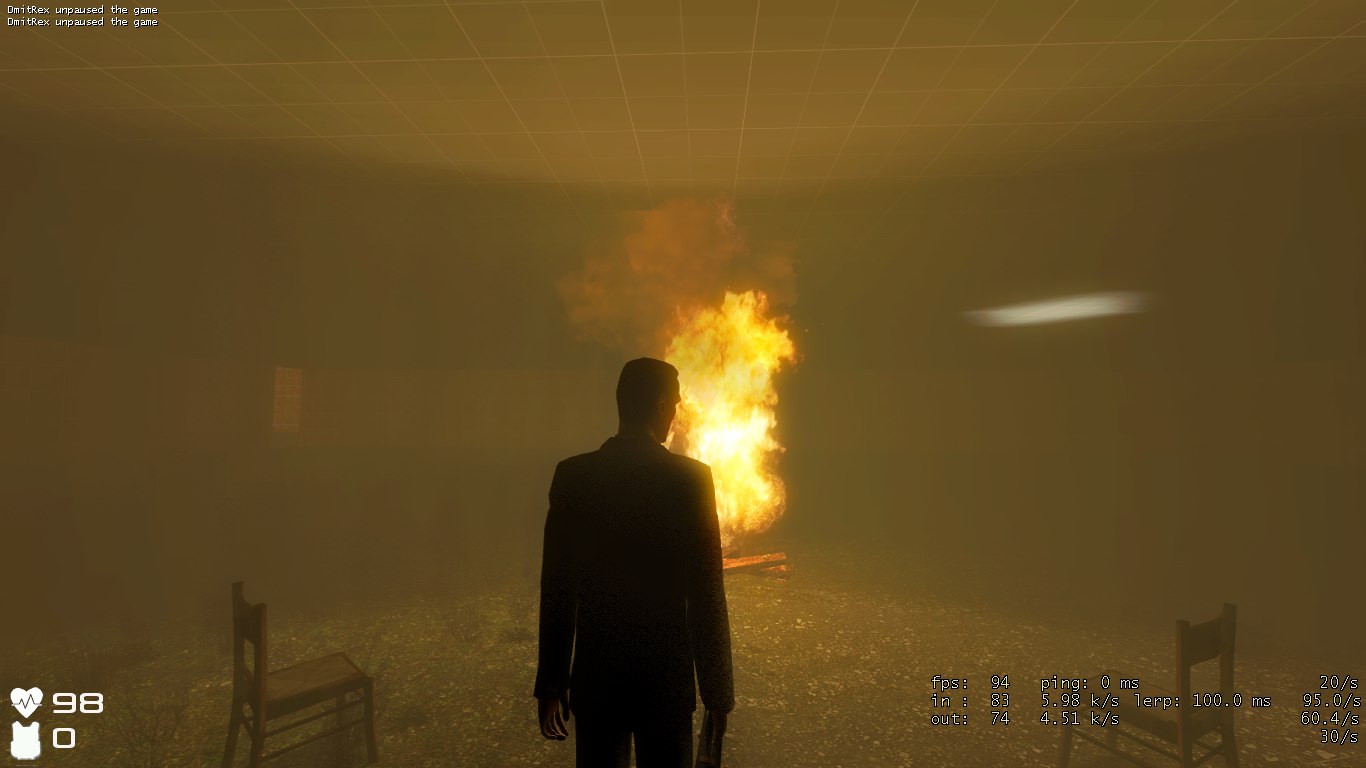 Old bloom (left) and new one (right)
The only major change in here that we can adjust bloom saturation now, so it looks more like real-world bloom camera effect.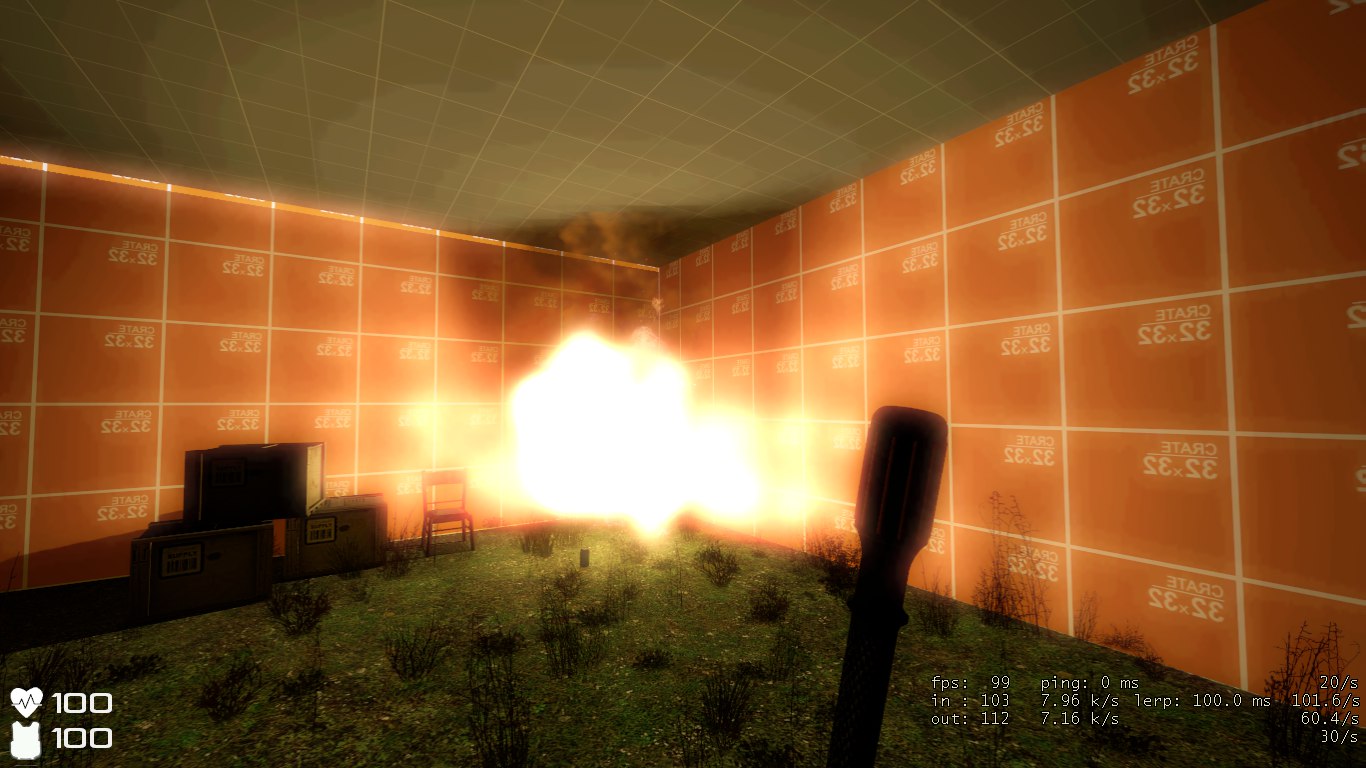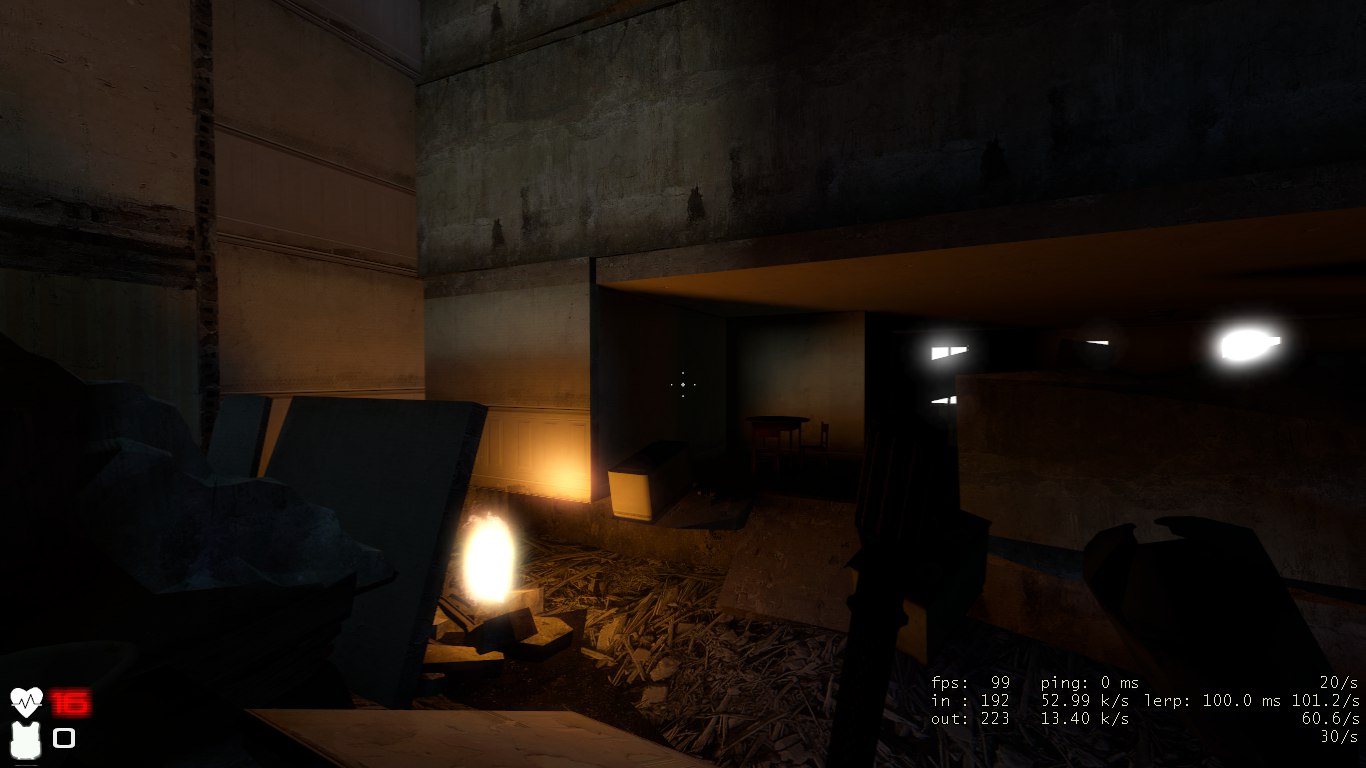 Bloom examples with different saturation and intensity.
We got a really nice effect, but ran into one seroius problem: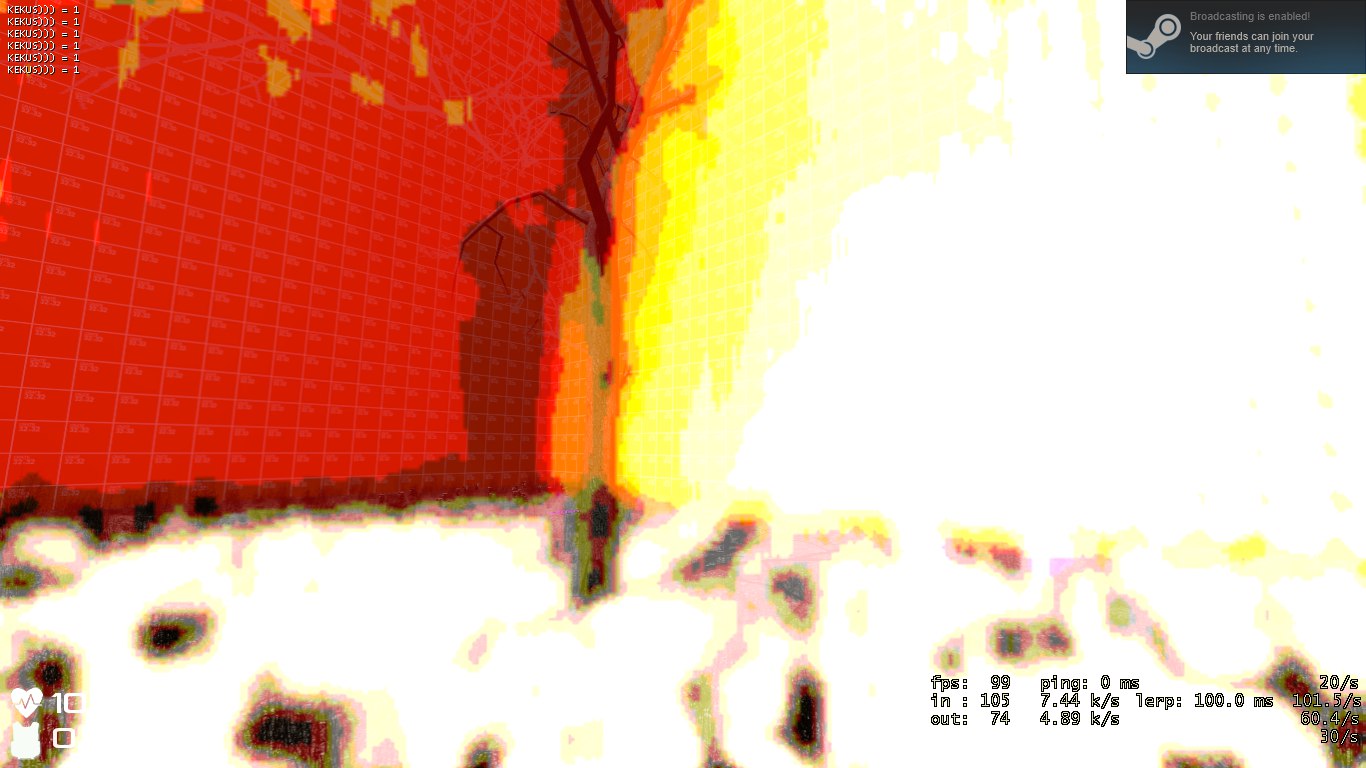 Color banding with 8 bit RT's at extreme bloom amounts.
Yeah, that means you can see huge color banding in certain circumstances when using bloom. The solution is simple: we replaced old 8-bit _rt_SmallFB's with our 16-bit analogs, so now it looks like this: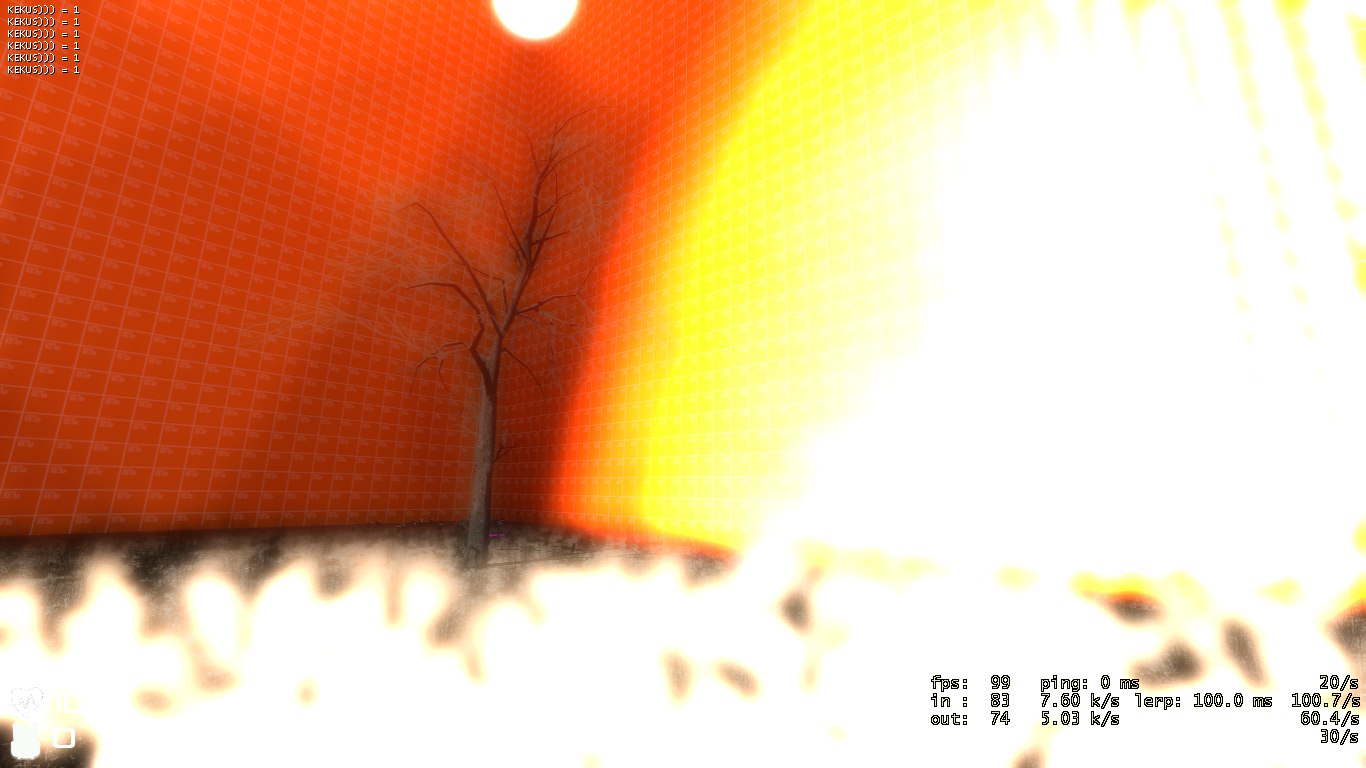 No color banding with our custom 16 bit RT's at extreme bloom amounts.
2. Filmic Tonemapping
And here we come to the main thing that stays beyound that realistic screenshots - new tonemapping:
It is called Hable John Uncharted2 Filmic Tone mapping and you can do amazing things with it - screenshots speak for themselves.
In order to achive that look, we modified filmic shader code a bit and turned off vanilla Valve's tone mapping: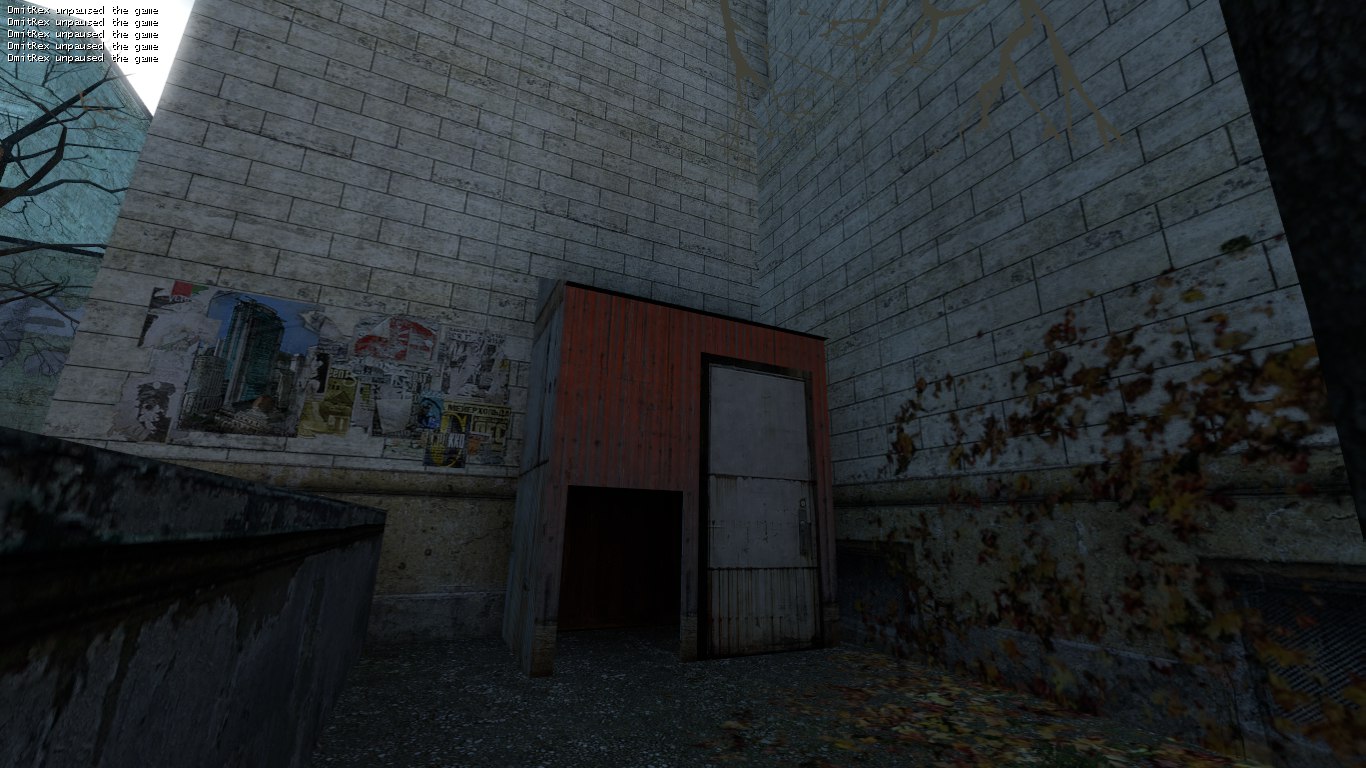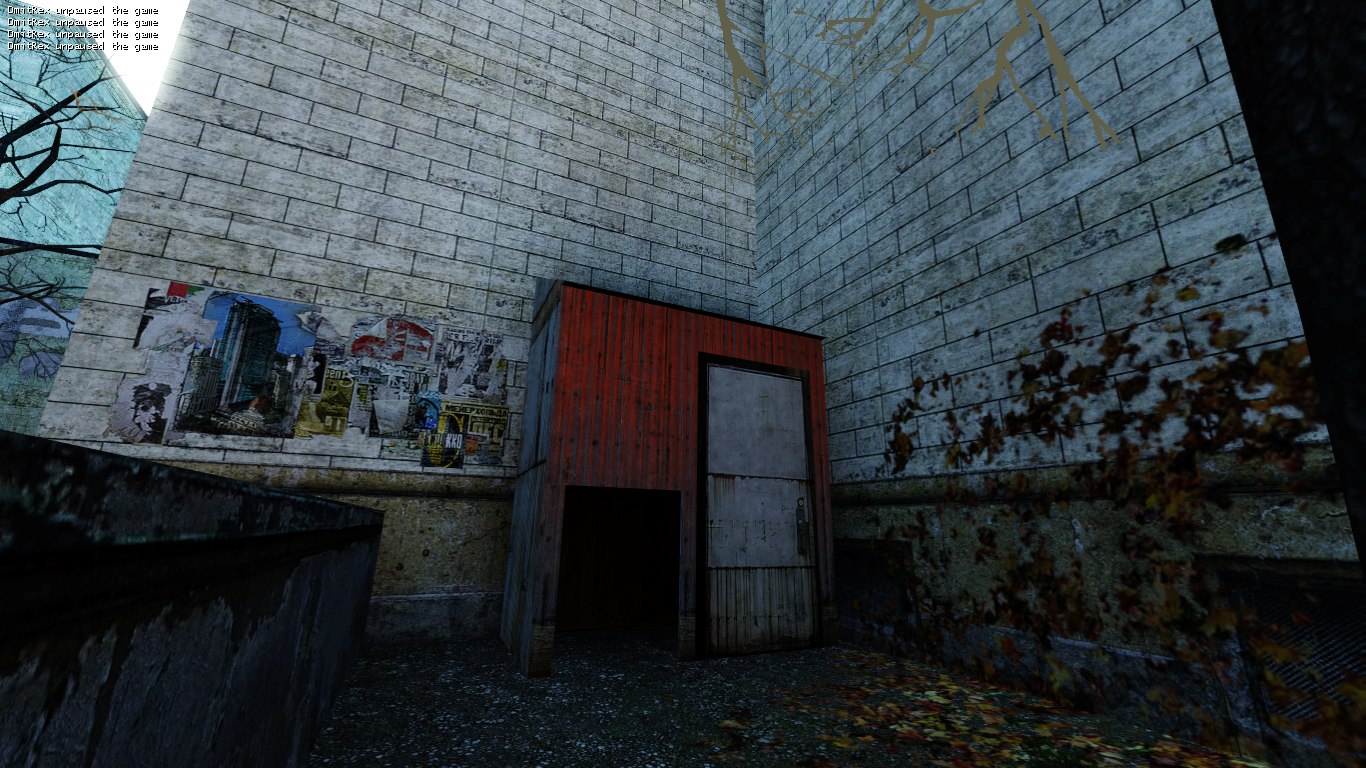 Vanilla Valve's tone mapping (left) and Uncharted2 Filmic tone mapping (right).
Basically, it removes 'foggy' look of standart algorithm and adds more accent on dark colors. Also, all HDR settings and entities (like env_tonemap_controller) still works with new shader. We are extremely satisfied with results we achieved and hope so do you. Still you can switch to old Valve's tone mapping as well.
Despite that there is already an amazing look, our work on new rendering system is not over: expect SSAO, Parallax Mapping, new shadows and other new amazing shaders in future updates!
And that's all for now, hope you enjoyed this update and don't forget to vote fot us! Though being silent most of the IOTY, we still would like to get to the TOP 100.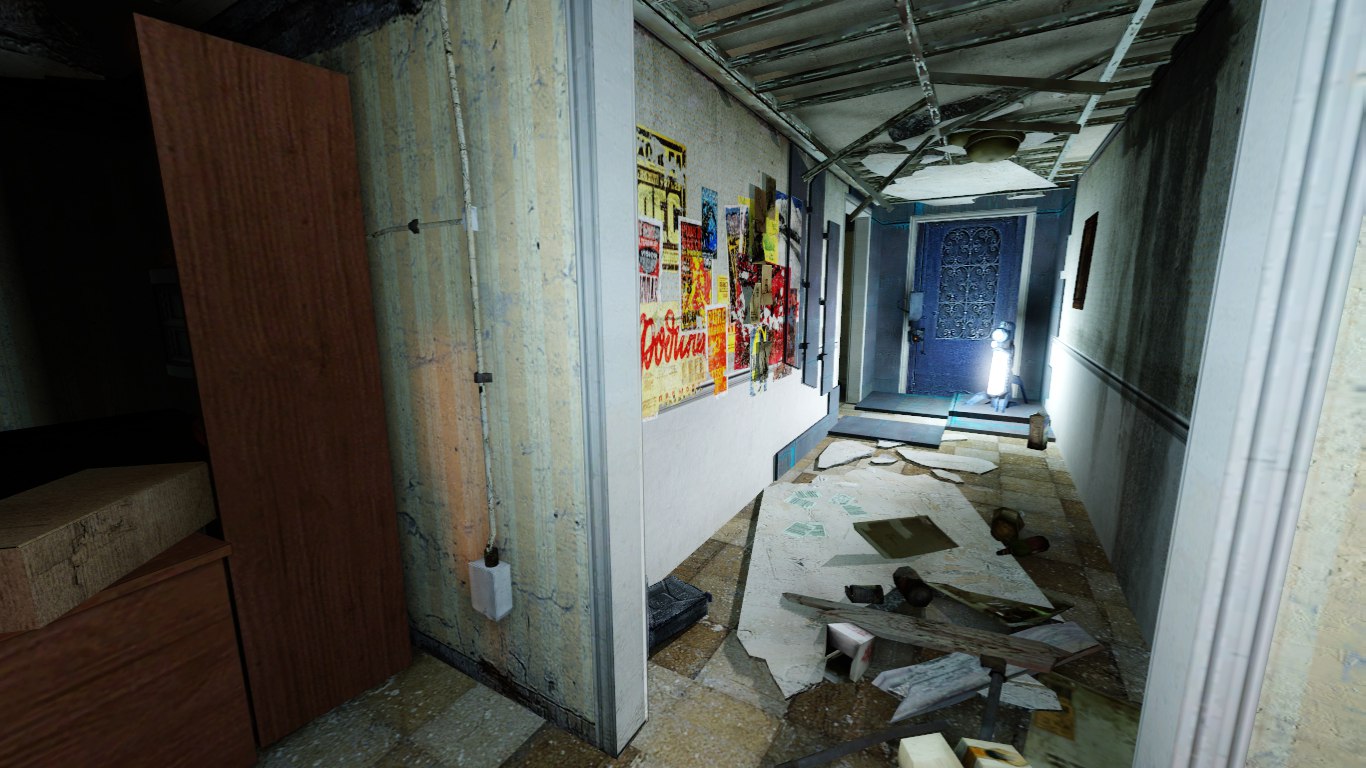 Same Lost Squad screenshot with our shaders.
Have a nice day!