In september 2012, I published [a post] asking for people who wanted to host an Olvand server. A lot of people responded, but some of them turned out (1) not be able to run a server or (2) not that interested in being a hoster after all. Fortunately two people, TomasOlsson and Johnlier, managed to do it, and still help hosting to this very day. I cannot thank them enough; it hard to describe in words how much their help has meant to Olvand's development. I estimate over 150 people have played on their servers.
However, they are of course real people with real lives; understandably, they don't sit at their computers all day waiting for messages from me. That means that, if the servers have crashed (which still happens every now and then) or have been taken offline (because there were relatively few players), it might take some time before the servers are online again. The best solution for this is of course renting a server somewhere which I can control myself, but for now I want to solve it by trying to find more hosters. You know, just to be a little less dependent on those two great people.
What you do
Host a server which is online most of the time, and is reachable by all other testers by typing 'testserver5' or something similar. All other testers know your server exists, and will probably use it if they're not playing with friends on a personal server.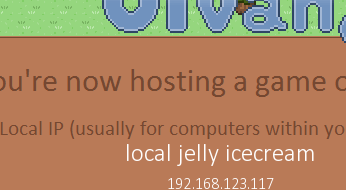 What you need
A Windows or Linux machine. Linux is not yet supported, but will be within a few weeks (for the server software, at least). This machine:
* Will be turned on for long periods of time (so others can connect to it and play on it), so be aware of that.
* Does not have to be very powerful; there are usually not that many people online at the same time.
* Can be a Virtual Private Server you rent: the server software can be run from the commandline, so if you can only connect to your server over SSH that would not be a problem.
To be able to forward or open ports. If you don't know how to this, I'll help you with it.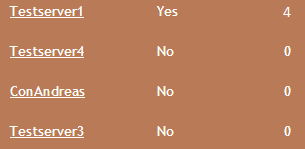 What you get
No obligations. You can quit whenever you want.
Something in the game will be named after you.
Access to Olvand for you and all your friends within 24 hours, if you don't have it already.
Faster and more efficient development of Olvand, because public servers really facilitate playtesting. In other words: you get more and better Olvand sooner.
Power and fame :P.
If you're interested, please let me know in a personal message here or at olvandgame@gmail.com.