What's new in 0.12.0?
The most noticeable change in this release is removed line of sight visibility requirement. The enemies are now always visible like in most platformer games. This simple change makes the game much more enjoyable, since it removes the annoying unavoidable deaths when hidden enemy pops up right in front of you.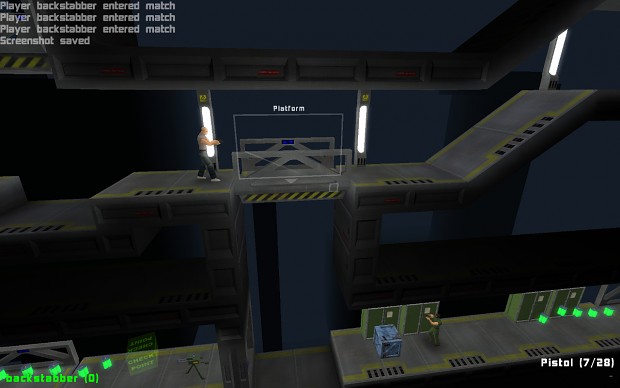 The game got a bit easier now that the enemies are less likely to take you by surprise, so I will likely have to adjust the difficulty of existing levels at some point. Any feedback on overall difficulty of the game is very much welcome.
Here's full list of changes since 0.11.0 alpha version:
Removed line of sight visibility tests so that enemies are always visible.
Replaced all explosion sound effects with much beefier ones.
Added separate stand pose to human animation for more natural standing position.
Made damaged walk speed limitation fade in and out smoothly.
Minor tweaking to human walk cycle animation.
Fixed AI treating flying body parts and grenades as obstacles.
Made AI react to door opening sounds.
Guards now slowly aim at targets instead of instantly having perfect aim.
Gave dragon AI ability to go around obstacles while attacking.
Fixed reconfigure scripts that broke due to executable name change.
Fixed dragon wing flap sounds not stopping when dragon dies.
Fixed crash on match start after deleting and re-downloading the used level.