Hi all, sorry about the news and update scarcity lately, as usual my time for the project is not as available as I'd like it to be. I plan on doing a larger news update following Christmas but for now I just wanted to post a screenshot or two to show off some of my latest work.
Here is a WIP of the Era Selection screen, the chosen eras are still not final but represent a first look at the scope of the mod overall: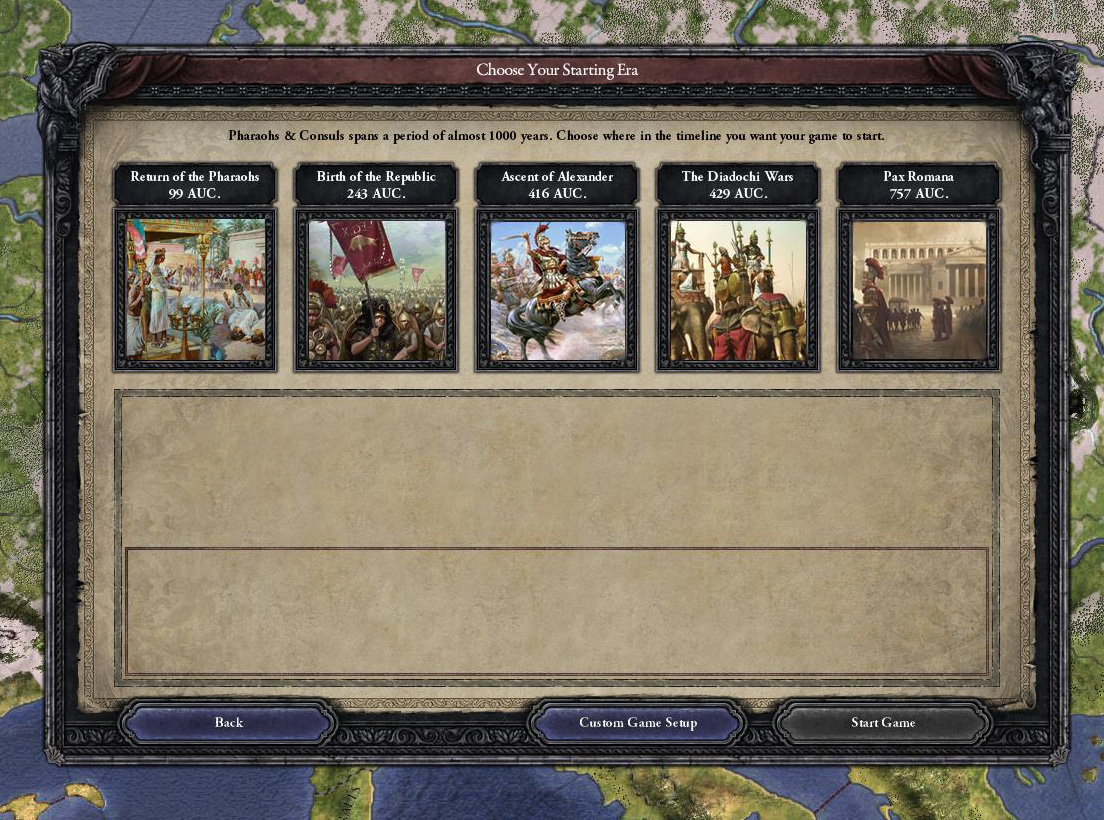 I have done alot of work on the history, titles, and characters in Mesopotamia for the 653 BC bookmark. Alot of the historical change of power in the region from the Collapse of the Neo-Assyrian Empire under Ashurbanipal's son and heirs to the rise of the Neo-Babylonian Empire and the later Achaemenid Empire or first Persian Empire.
I have been busy working on different government types (special thanks to Galle for his basic code and assistance!) and have a few custom governments for specific cultures/religions, such as the Mesopotamians, Egyptians, and Indian sub-continent (Vedic is the word I was thinking of using for it?) my hope is that it will add greater flavour and depth to playing as different cultures or faiths. Here are a few shots of my first attempts showing how different cultures/faiths could have specific government types: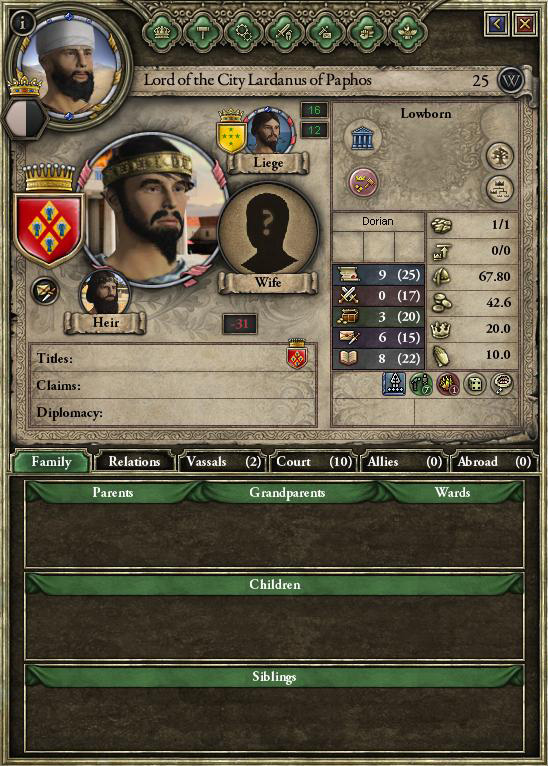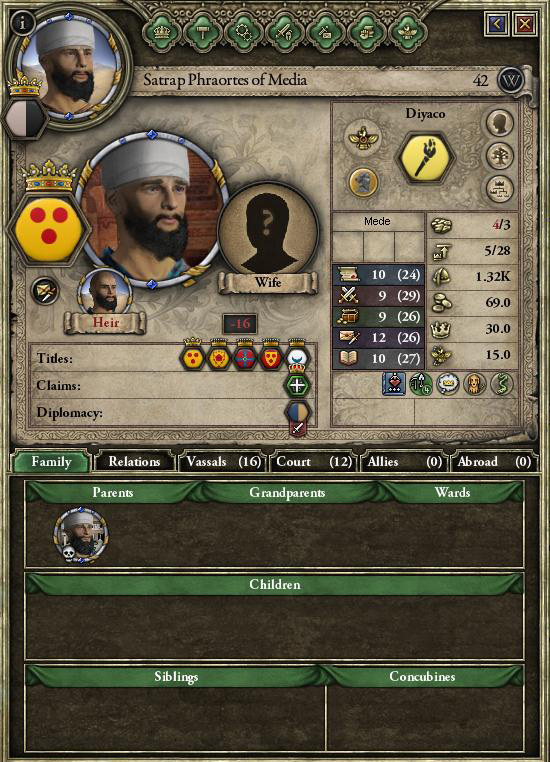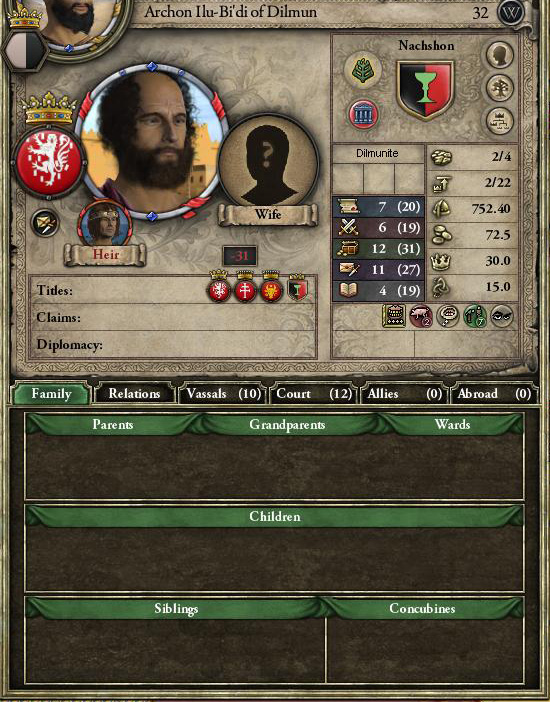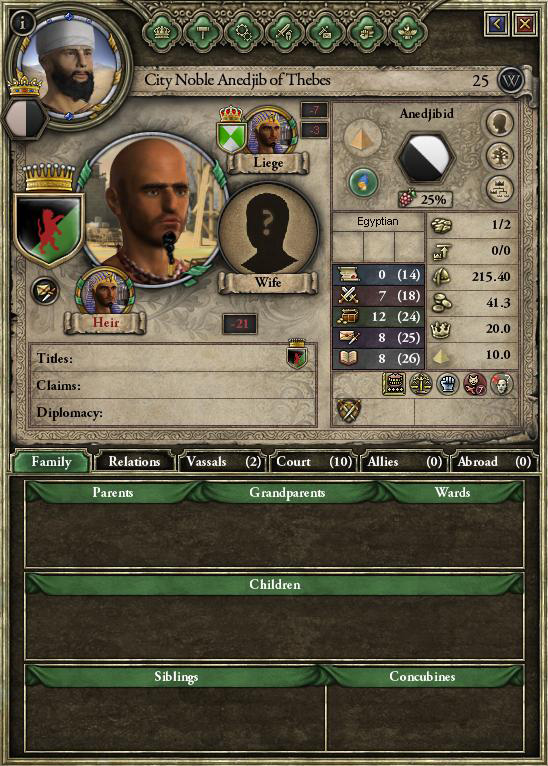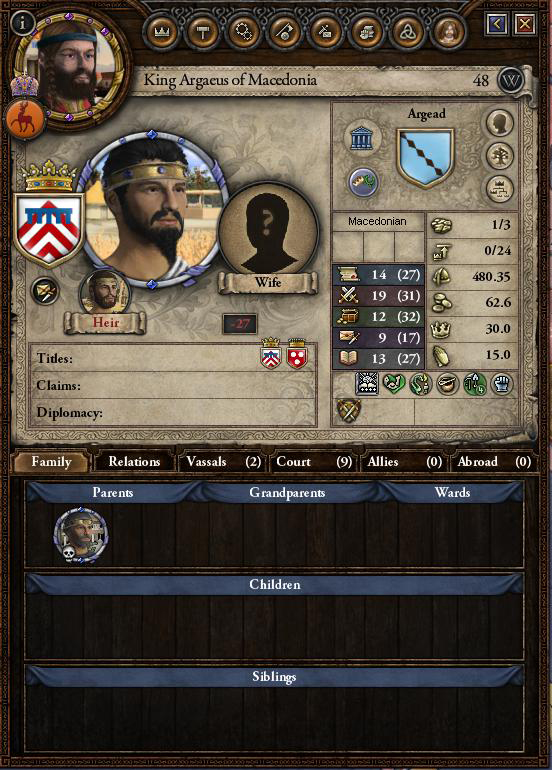 In addition, I believe that the Nomad government type could be succesfully used to represent not simply horse-centric nomads but migratory people of specific periods such as the Boii in a way that clans are now tribes within the actual "peoples" Here is ashot of my first work on nomads: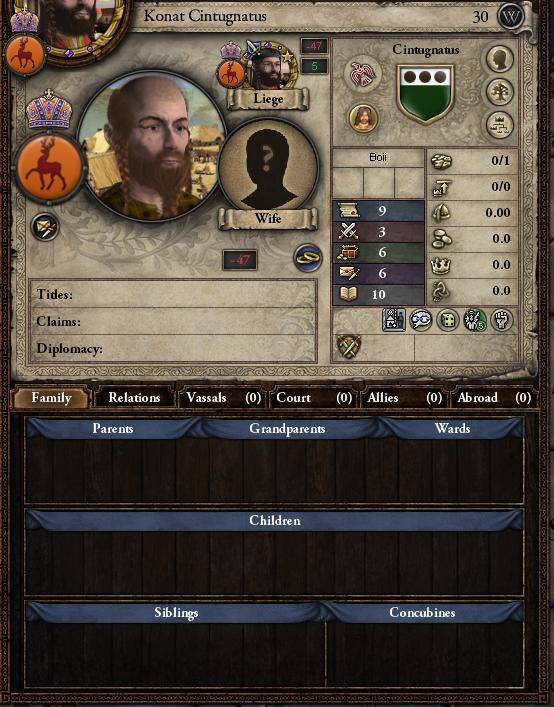 I will have a larger update after Christmas but I just wanted to let everyone know I am still busy working on the mod and I am trying to add playable features for the first bookmark and complete the starting point so that I can release and Alpha to the public soon. My major issue with the 653 Bookmark is the generic nature of different cultures and leftover "Medieval Era" decisions and events (along with their artwork) which for me breaks immersion on a playthrough. So I will be focusing on converting a large portion of the localization and art while adding a few more custom decisions and flavour events to different cultures and religions which are more prominent at the 653 Bookmark in the next while. (Specifically Mesopotamian, Egyptian, Hellenic, Anatolian, Latin/Etruscan, Phoenician, Schythian, and Persian.)
Here is a quick shot of the last king of the Neo-Assyrian Empire, Ashur-uballit II, in 612 BC after the fall of Nineveh to the Babylonians and Median alliance under Nabopolassar and Cyaxares. The Babylonians have almost completely solidified their control over the remnants of the Assyrian Empire, and forced Ashur-uballit to flee to Harran (in the north of his territories where he will attempt to hold off Babylonian attacks for several more years.

Mesopotamian history from 653 onwards a few hundred years to the rise of the Achaemenid Empire really seems very similar to reading A Game of Thrones....
I have been following the recent Dev posts on the Paradox forums and I must say that the content that they have been showing off is really exciting and includes the ability to form coalitions based on a characters "Infamy" level I believe and seems like a perfect addition to the CKII experience and will add a ton of new gameplay depth and new experiences I hope. I am very keen on additions to the basic marriage alliance system in place in CKII and hope that the new features they have been revealing will give us greater options and flexibility in forming and breaking alliances in the game. Here is a link for anyone who hasn't been following the reveals Forum.paradoxplaza.com
Anyhow, Merry Christmas all and I will be back soon with more news.