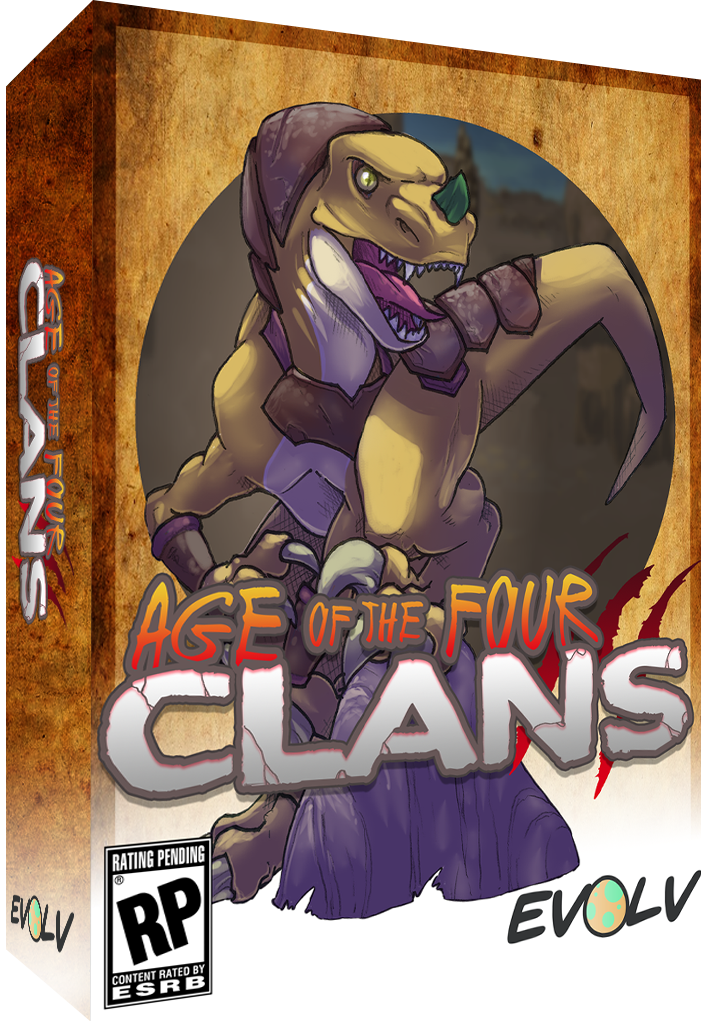 Age of the Four Clans is here! On January 1st, EVOLV released its first 2D Dinosaur MMO to its Patreon and Donation early adopters. As such, the Patreon page has been updated with new rewards for backers, current backer donations have been cleared, and we'll be happy to open our doors to the next round of Alpha testers on February 1.
It's been an eventful time, already. We have mostly been testing game capacity, mucking about with errors and just taking suggestions in general. The dev team has been concentrating on working out glaring issues and adding content - that means we're throwing enjoyable and engaging quests in, adding equipment and mapping.
We also want to continue to work toward an ultimate goal of having an OPEN Alpha and subsequent open Beta by spring. Here's the schedule breakdown:
January 1, 2016: Limited Alpha for early adopters and donators
February 1, 2016: Extended Limited Alpha for donators and forum members of the Eclipse Origins website.
March 1, 2016: Open Alpha
~June 1, 2016: Limited Beta
~July 1, 2016: Open Beta
We're very much looking forward to what 2016 brings and hope you'll join us!