New game name!
As you might have noticed, the game was recently renamed from Lightspeed Patrol to Lightspeed Frontier as the old title didn't quite make any sense and reflect the gameplay at all. Some people I've asked have said that 'patrol' mostly reminds them of highway police which wasn't really my intention. :)
New warp effects
A total overhaul of the warp effects features a color changing warp bubble that expands to fit the ship's size. It might not be quite apparent but the bubble elongates more, the faster you go. When you drop out of warp the ship is compressed by the spacetime to fit through the collapsing bubble before it closes behind it.
The gif might have poor performance here so have an alternative link.
Texture and model overhaul
The United Research Alliance modules have a new cleaner look, based on a hex design. These guys are all about the latest tech, with laser weapons and shields.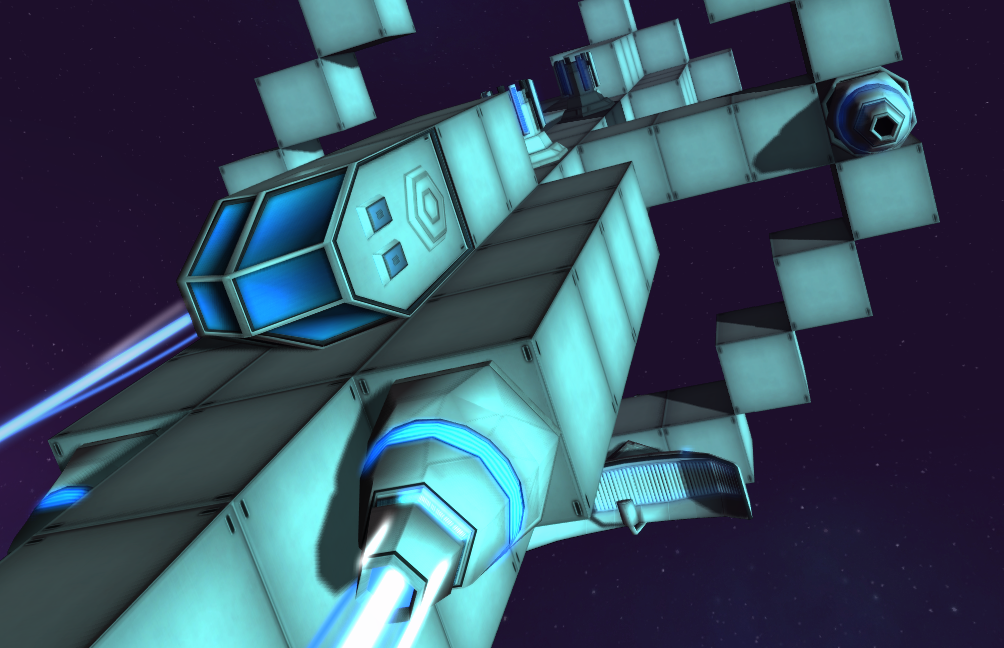 Most of this faction's modules also glow in some places and change the intensity or even pulse depending on what their status is. I had to modify the damage shader a bit so it supports layering of two glowmaps as the damage overlay also has one.
---
If you want to assemble a starship on a budget, the space junkjards have a great deal for you selling old outdated parts at low prices. Now looking extra old and rusty.
---
The Industrial faction now has a an appropriately industrial dark metal look and the command pod looks like a diesel locomotive.
Future plans
As the game is reaching a sort of playable state I can already say that you'll see it on Steam Greenlight somewhere in the next two months so stay frosty. :)
---