Alpha version 0.04
A new update should be out any moment now. Thank you all for signing up! The previous version had some problems regarding chase mode controls so that was a primary focus of this update, along with some other fixes and changes.
Changelog:
Additions:
Display that shows the name and distance of passing ships from you in meters and feet.

New warp effect.
New ship death explosion sound and visual effects.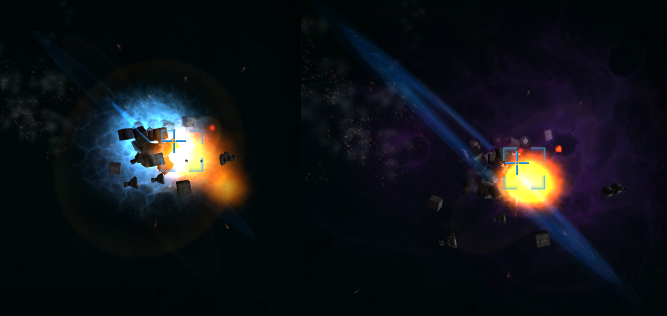 Asteroids are now destructible although they don't drop any ore yet.
Arrows that point towards objects of interest/hostiles if the said object is nearby and not on
screen.
Changes:
Mostly re-done the chase camera mode, should be a lot easier to make fine adjustments to your heading, fly straight and aim.
Info display now opens on click instead of mouse hover.
Fixes:
Space stations now spin around their center of mass.
Loading a ship without anything selected no longer changes your ship into a command pod.
Going to warp with engines turned on doesn't waste 2x power anymore.
Small fixes.
---