What I would like is for as many as possible to gather at 9:30 (UTC) Dublin, Edinburgh, Lisbon, London Time) on Thursday. I'll host the game and I can play for at least an hour so I hope you guys can make it. Im in Northern Ireland so everyone in America shouldn't be far behind in time so it's also an ideal time for me and you guys.
Also if you would like me to change anything related to multiplayer equipment for troops then please ask as this is the perfect time. I don't plan on adding anything to the mod from this point as I want to move on and try to create a game. If you are interested in that then here's a pic of a creature that I designed, originally based of the shadows from Babylon 5 and a guy on Taleworlds forum gave me some tips to make it more organic like.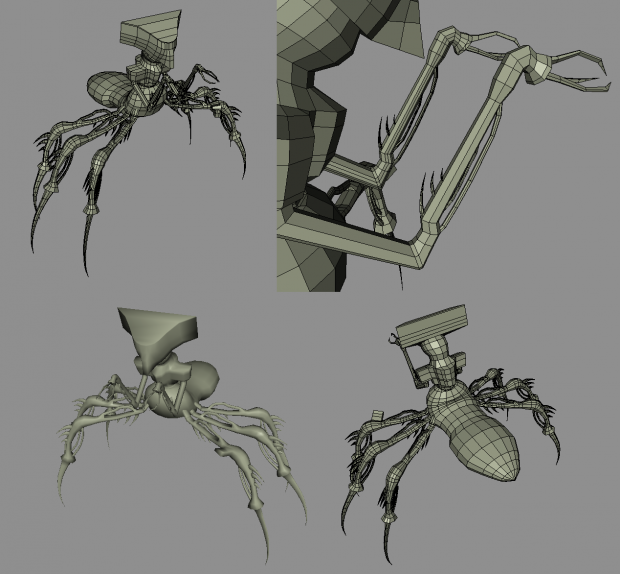 I'll be posting what im working on there to get some feedback, here's when I started and from there you will be able to see the development.
Also here is the download for the mod so please show up if you can.
Moddb.com