With today's update we made a drastic change in Project Amalthea look and feel: we decided to make everything brighter and may be even over-saturated:
That's how it look in static picture: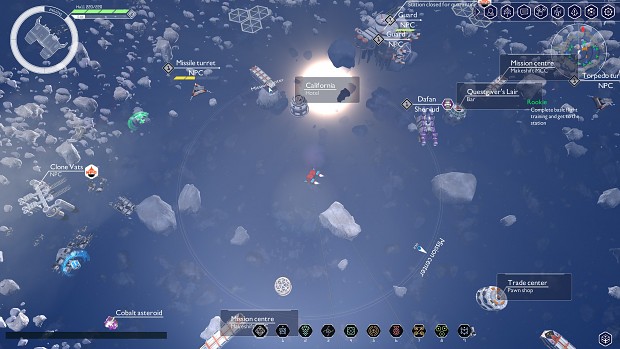 When we just started the game was dark. Dark backgrounds, dark scenery, dark storyline. But later on all the quests moved to the brighter side, NPCs got some jokes and whole environment became more or less colorful. Except for the mostly occluded background, dark asteroids and the whole idea to live in post-quarantine worlds in the imminent threat of unknown disease spreading around Jupiter asteroid belt colony.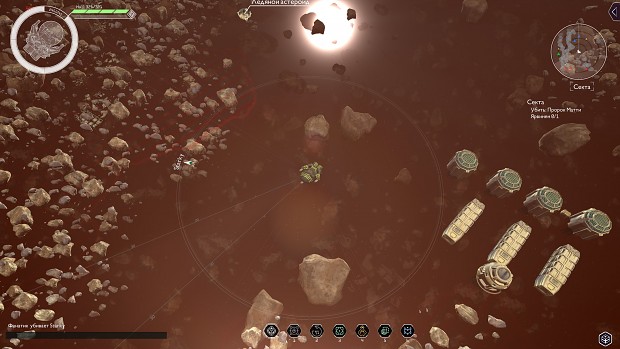 And now we're moving on and preparing to end the quarantine. Transport routes are more or less open, pilots are no more grounded and in a few weeks access to the outer world will be restored. So hang on for upcoming DLC coming before the holidays - Project Amalthea: Campaign! DLC will introduce two major space stations 56 new quests, lots of mobiles, trade goods and activities in the Amalthea 2 station vicinity.
But the new lighting goes live today!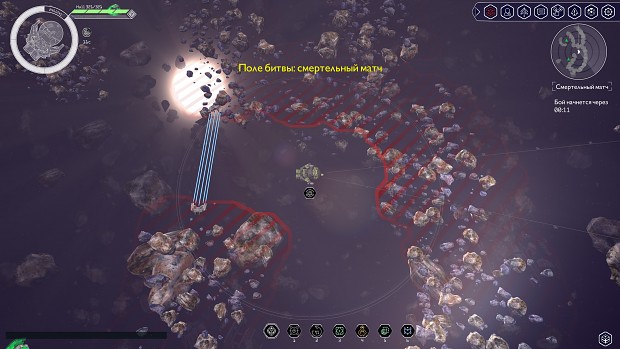 Other changes in patch 1.2.394:
torpedoes now submit area damage (especially in Artillery mode)
changed loot and spells for bosses in Anomaly raid map
blue bonuses now lessen all your ability cooldowns by 30 seconds
all cooldowns are reset upon resurrection in FFA and Dungeon maps
players are forcibly stopped before teleporting to another map to avoid being stuck in asteroids
Magnetic Cloud ability now also has DOT effect
added Machinegun opponents to FFA battles
fixed formatting issues with large texts on Windows
lots of other changes and improvements