We've still got a bit of work to fully polish it, but it's come a LOOOONG way. For a larger look, check over here.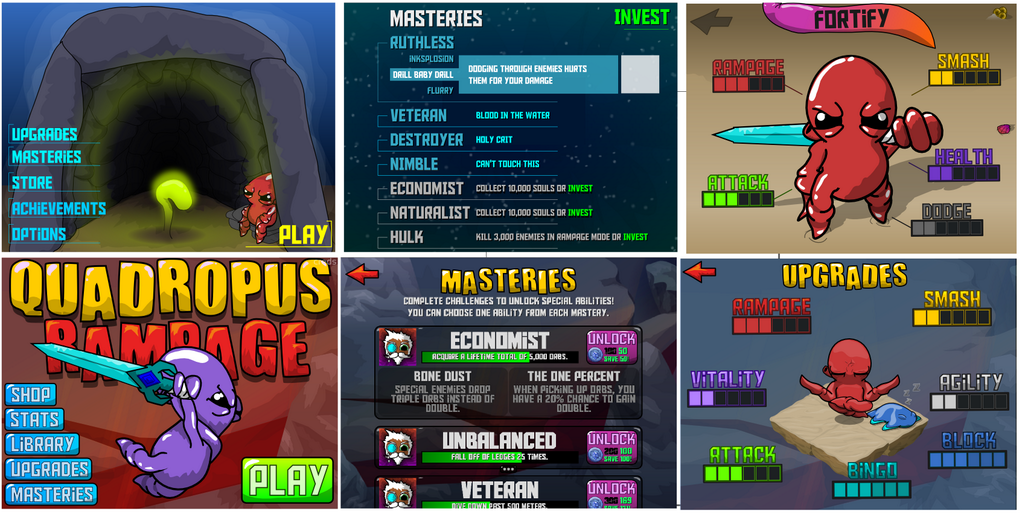 Quadropus Rampage is slated to hit mobile devices on June 6th. We've already gotten some love from TouchArcade, Gamezebo, Android Rundown, Android Spin, IndieGameMag, and others. It should be a crazy fun, busy, and satisfying few weeks coming up!
If you have any questions or even *gasp* want to test it (or write about it!), feel free to drop a line below or private message me.