Hello everybody who follows my game, this is the update number 31.
In this update I made new Hp and Mp orbs, i like them very much and I hope you will like it too.
Also I configured out the equipment panel, now you can equip all items.
Little Changes in equipment
1. Removed Pants Slot and added Belt slot.
2. Removed Necklace slot, now there will be only amulets and rings.
ScreenShots:
1. Orbs: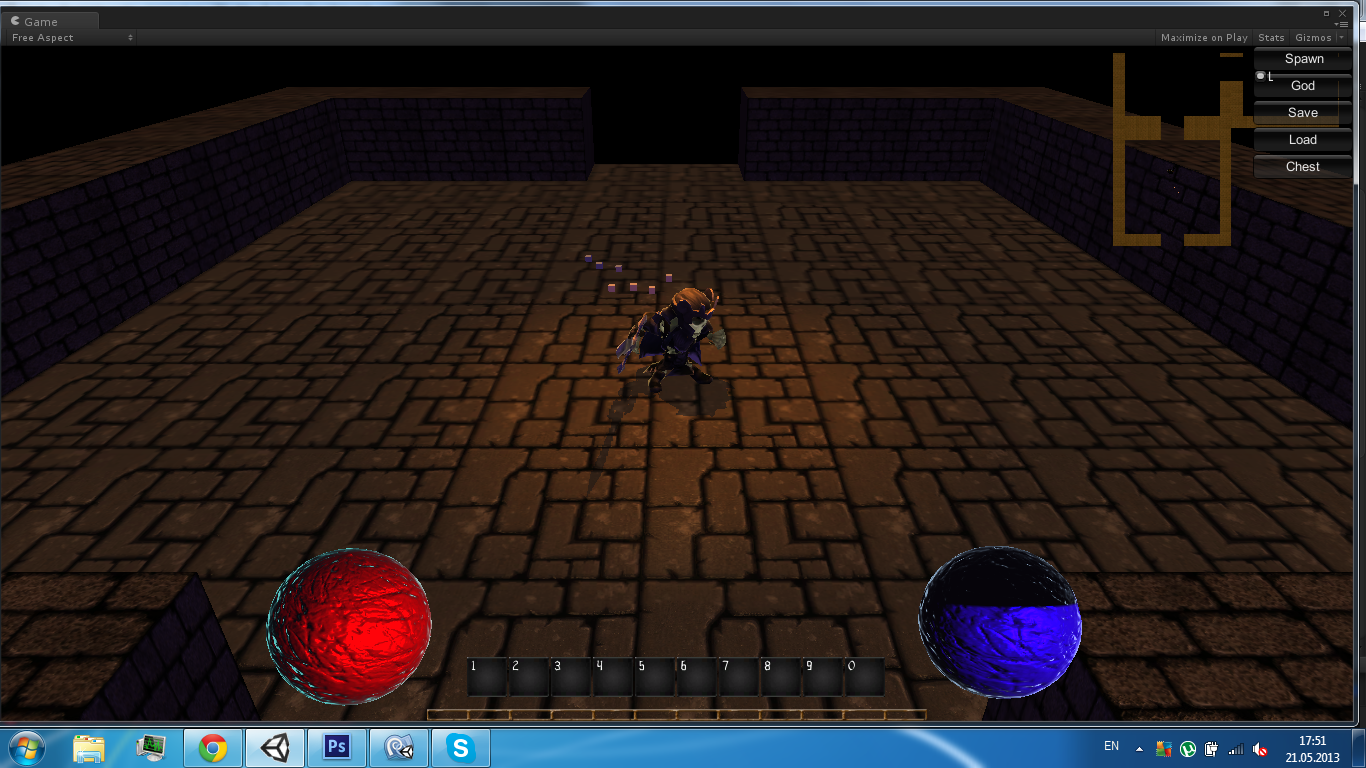 2. Equipment Slots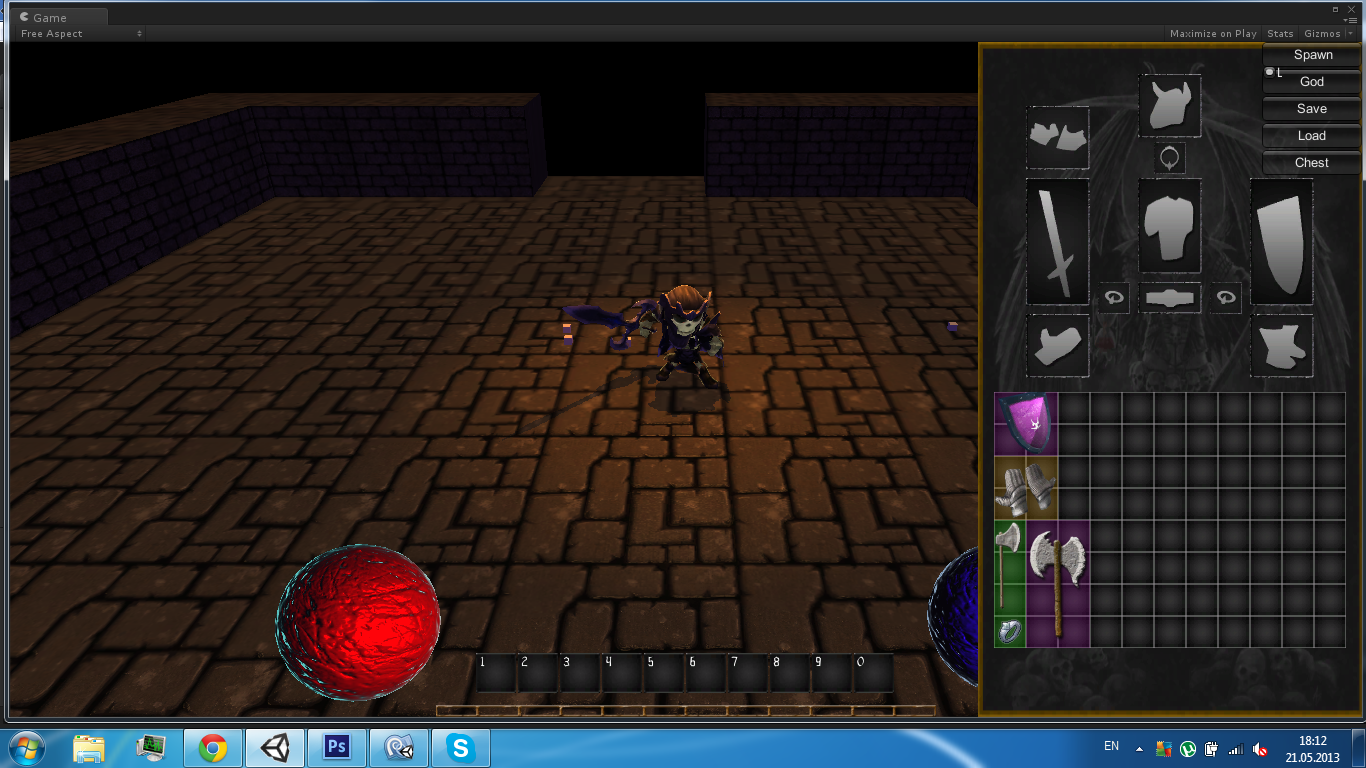 3. Equiped Items Show: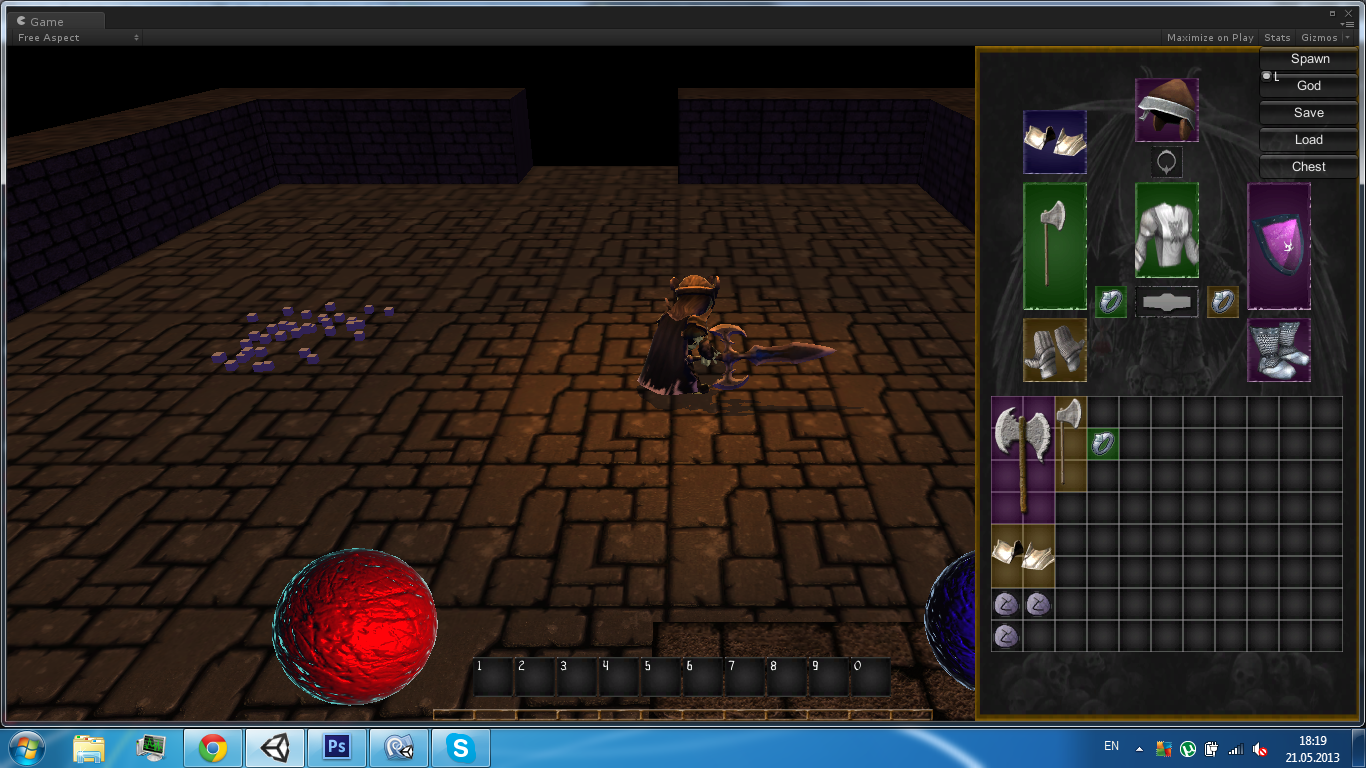 I'm waiting your feedback.
Regards,
Liviu Globa.