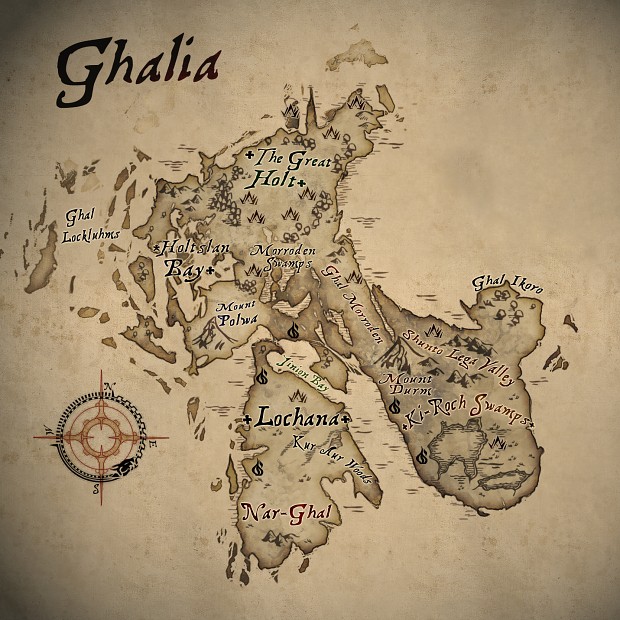 The map of Ghalia in all it's glory. Players will find themselves traveling to locations all over the continent in the search for lost relics and technology, embedded within the forests, buried in the mountains and locked away in the swamps. While Nar-Ghal has been colonized to some extent, Khagal tribes living in Lochana has made progress difficult. Remnants of not only long lost colonies can be found in many locations throughout Ghalia, but also the crumbling ruins from an advanced civilization, of which little is known today.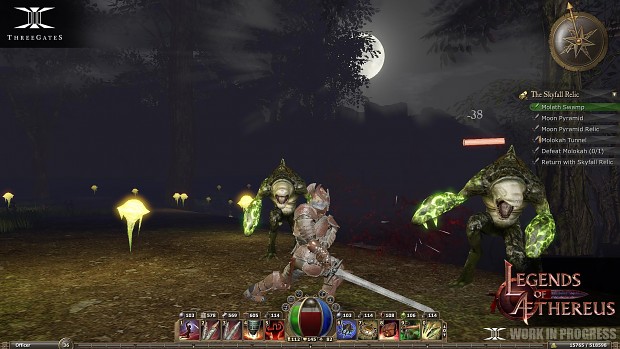 If you haven't done so already and would like to see our game released on Steam, please help us out by giving us a vote on Steam Greenlight!
As people seem ever eager to help us test our multiplayer beta (It's a lot of fun!), I'll continue to distribute beta keys:
In order to receive your key, post a comment below and I'll send you one! I have ten keys to distribute and they'll go to the first ten to comment.
These keys are valid for an account in our multiplayer beta of the game Legends of Aethereus. The beta let's you go out on expeditions alone or together with up to three friends, or fight in the Nexus arena for gold and glory.
Once you received a key, head over to Aethereusgame.com/beta to download the game. The key is used to create an account in-game (not when you download the Beta). If you find any bugs, we would be delighted to have them reported in our forum at Forum.threegates.se.