Apologies for the lack of updates since May. My (new) computer decided to die on me and I had to have the motherboard replaced which took much longer then it should have and set me back quite a bit. Nothing was lost though thankfully. Since I got my computer back I have been hard at work and didn't really find time to post updates on all the social media outlets so here is a quick rundown of what's new.
1: Updated Path-finding
Path-Finding has been updated so that enemies move better around corners. Also in the GIF below you can see different enemy types behaving differently when the obstacle is low like water.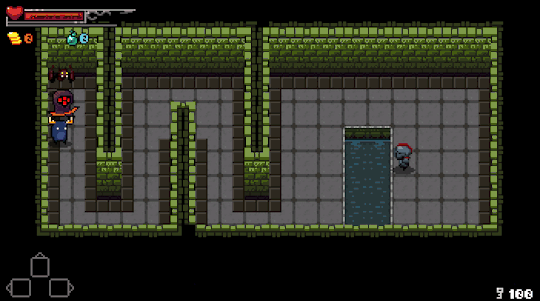 2: Map System
The map system has been entirely redesigned so that the icons that represent the rooms now also reflect the actual size of the room. Also each room icon can have up to four object icons to give a bit of information of what objects the player left in the room. Locked doors are now also displayed in the map so the player can keep track of where there are rooms left to explore. Obviously room icons only appear on the map once the player visits the actual room. The locked rooms are only visible in the first screenshot because the full map was revealed with development tools.
3: Irregular Rooms
Rooms can now have different shapes instead of all being perfectly rectangular. These variations are patterns which are randomly applied to different rooms. Randomized patterns which are not symmetrical and more chaotic will be generated later on by the generator itself.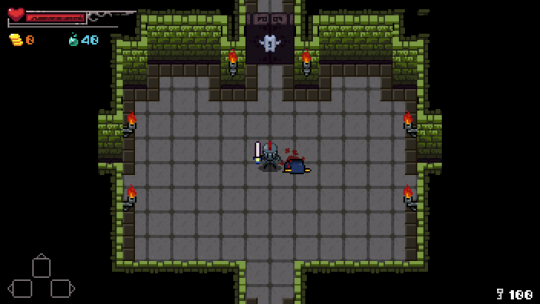 4: Dialog System
I created a new system for displaying dialogues to the player. These are to be used for buying, selling, accepting quests and reading lore material. Basic fundamentals for the shop are also in place.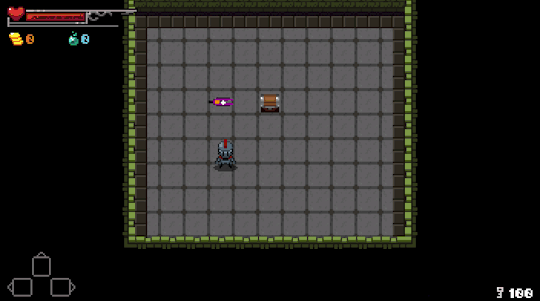 5: Necromancer Lich Boss
I started work on the first boss, the Necromancer/Lich. The boss is still WIP, most of the work so far being sprite work. However he's looking good and I should be putting him in game soon. Bosses in WG will not be at the end of each dungeon, but rather will be randomly placed in dungeons to be sought out for high value gear, gold and souls and for quests.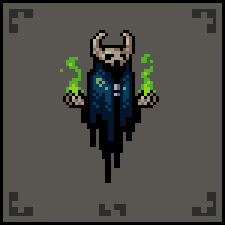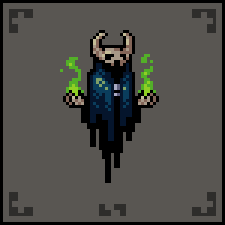 The Necromancer mostly just hovers around, teleporting away when you get too close using long-range attacks and summoning zombies. Unlike other enemies, he needs to be staggered before he can be damaged with a sword and other weapons.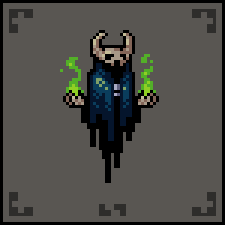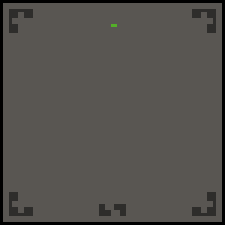 Bonus: Zombies!
The Zombies are in-game and ready to get killed mercilessly and repeatedly. Check them out!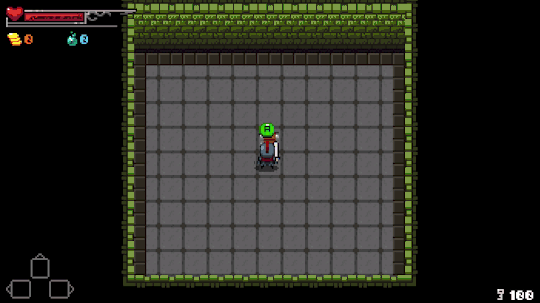 That is all for this update. Stay tuned on the project's tumblr devlog and my twitter for the latest updates. Thanks for reading and hope you like where the project is going!