Hello again LoF followers! It's been a pretty interesting week, we actually dove into some world content this week, and it's been looking awesome! A lot of our content this week was focused on making new enemies for the area Zane has envisioned, the "Crystal Mines", where you can ride carts, mine rare minerals, and fight Corinth, the devastating earth basilisk, possessed by a Kami tier Yokai.

Roly
They walk around waiting for the opportunity to rev up into a ball, and dash towards their enemy. If they clash into each other, they bounce off each other, as well as bounce off walls and other collisions.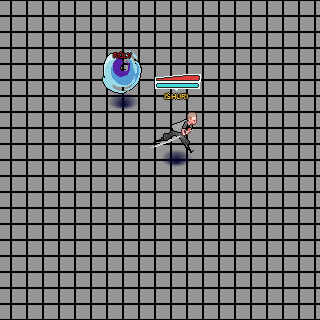 Here are the Rolies bouncing off of walls.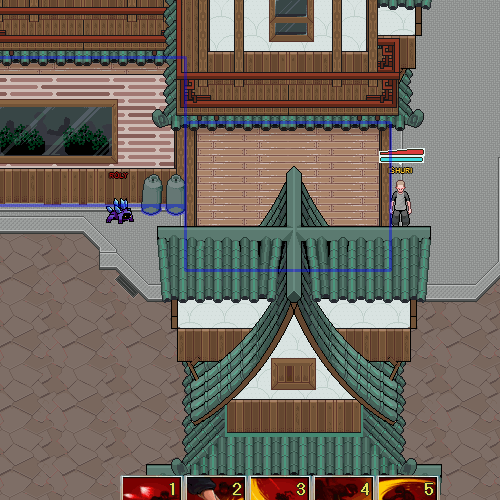 Just for laughs, this is what the Rolies used to be able to do.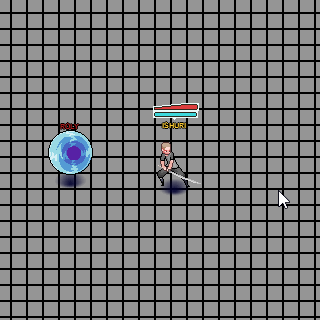 It was crazy and had to be changed! Still funny though.

Runemage
These fellas throw magic missiles towards you, and when you get too close, they teleport away, so make sure you strike fast!

Crystal Golem
These are still in development, but here's the current art in the making for them.


Bats
These guys are still in development as well, but here's an animation of them flapping about.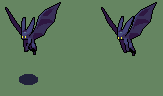 This Bear Thing
This is also still in development, it's a bear with it's head trapped in a crystal.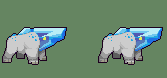 moo

Corinth
Corinth is possessed by a Kami tier Yokai as an earth type basilisk. Doing this one was extremely tricky, it wasn't easy getting the snake like movements right. We're still planning how damaging this guy is actually going to work, but we should have that to share next week.

For those interested, I've made another recording showing off Zane's mapping process. We're going to try recording work from the complete beginning for future videos.



With that, here are some of the maps Zane has completed this week. We plan on doing some really cool puzzles in this area, I can't wait to share what we come up with!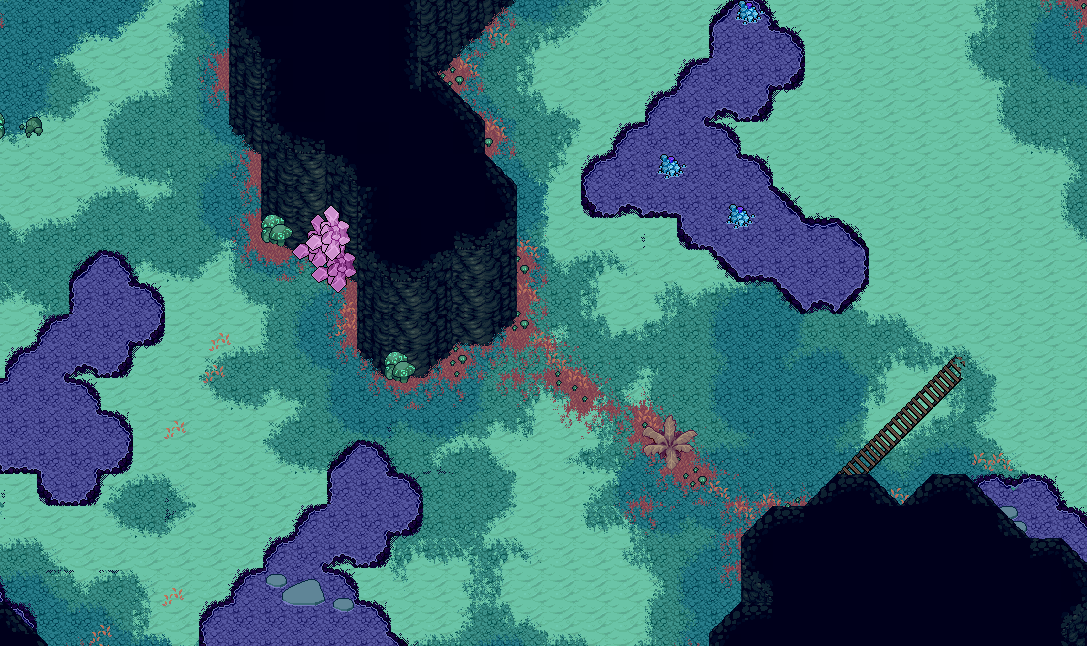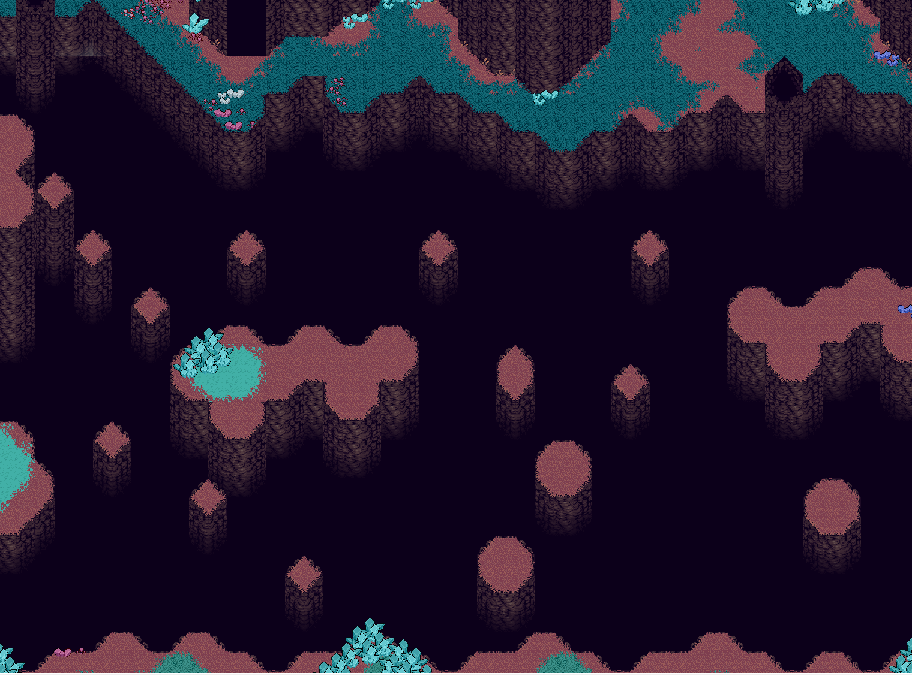 We also added a new nudge system to keep mobs from staying on top of each other, especially when spawning!

For the most part, that about covers this week. A lot of next week will involve putting the rest of what's missing together as well as polishing some of this stuff up. Can't wait to see how this whole area turns out, and I definitely can't wait to share it with you all! See you next week!