Update 2.0 – Konrad's Kittens
Besides the minor updates that we released for Konrad the Kitten, we worked on one large update that will change the game in a lot of ways. Today we finally released "Konrad's Kitten's" for PlayStation VR, Oculus Rift, Steam and Viveport.
Surely the most interesting new feature is the "night of the kittens". Originally, when Konrad (the main cat) ran out of energy, the game stopped and told you to come back the next day. With update 2.0, instead night will fall when Konrad's energy is depleted.
During the night, tiny little kittens will wake up and need the help of Konrad. You need to make Konrad care for them until they all get sleepy again. When all kittens are tired (or you manually skip the night), a new day starts and Konrad's energy is replenished.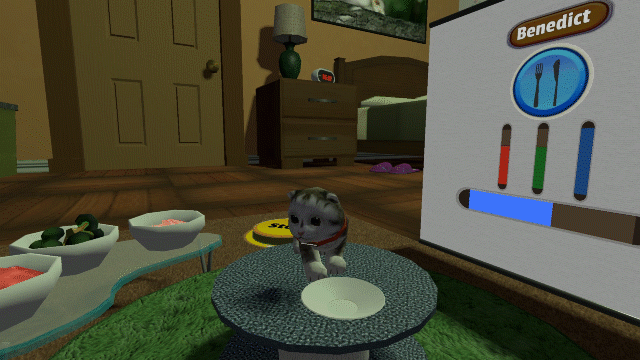 Little kittens are often hungry!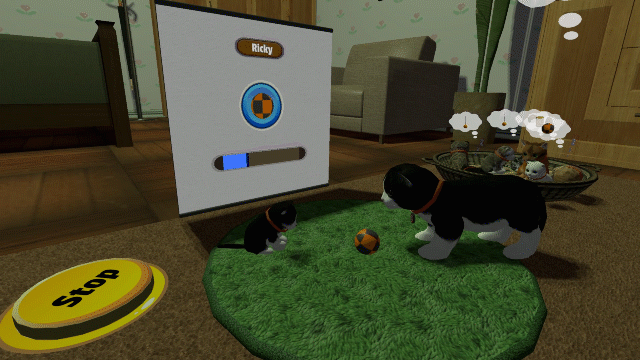 They also like to play ball.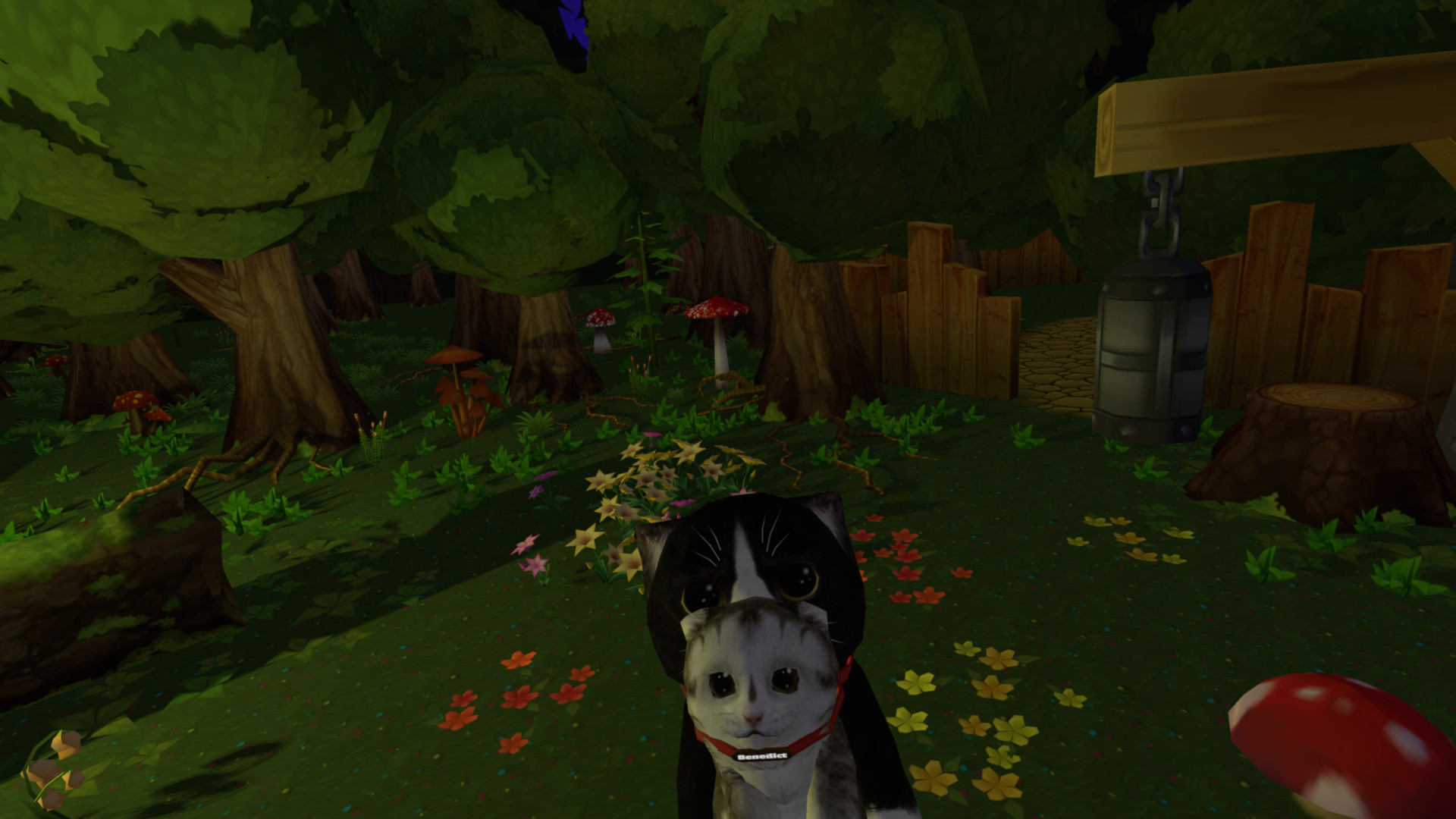 Sometimes they get lost outside. You need to find them and bring them back.


Konrad unlocks new kittens by leveling up. In total, up to 9 different kittens can be unlocked. Each kitten looks differently and has its own preferences. ( The last one to unlock is "tiny Joe" and he is really sooo tiny ;) )
Besides the cute little kittens that occupy the night, a new region was added to the game: Snowy Valley. The lovely crafted snow world is set next to a small village and has (as all areas of the game) some cute things to discover. Of course, it also has the most important things for Konrad: new interactive objects and a new minigame: Snowball fight.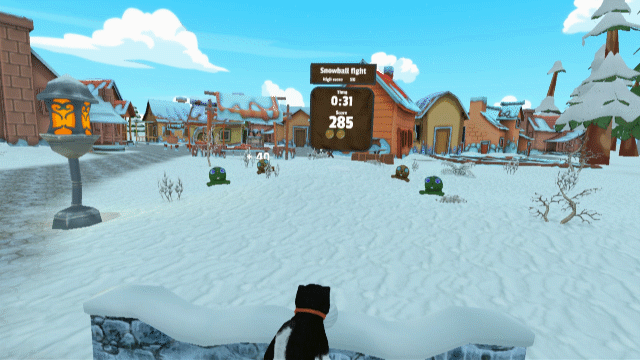 Besides the two new major features, the update also enhances a lot of the existing content. We got a lot of feedback from our fans and integrated the most frequent requested changes into the game. Animations were enhanced, a new quickstart mode was added, unlocking stuff is now faster than before and Konrad himself feels more alive. These are just the most noticeable ones.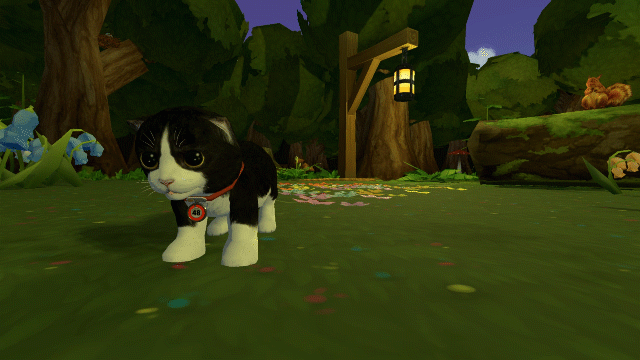 Konrad the Kitten is a one of a kind experience that makes a virtual cat tamagotchi as real as its currently possible. The available "Plushy-Mode" adds even more immersion and makes you really feel the virtual cat. But even when playing in "Normal-Mode" the game makes people smile by bringing them face to face with this little furballs.
You can visit Konrad on PlayStation VR, Oculus Rift, Steam and Viveport.