Know where you're going
Now that the game campaign map has several maps available to choose, it was time to do some work on player map progression. First up was new icons for each village map. These points now provide a clear indication of where the village is located on the road. They also give a quick indication of what maps have been completed and what maps are still locked.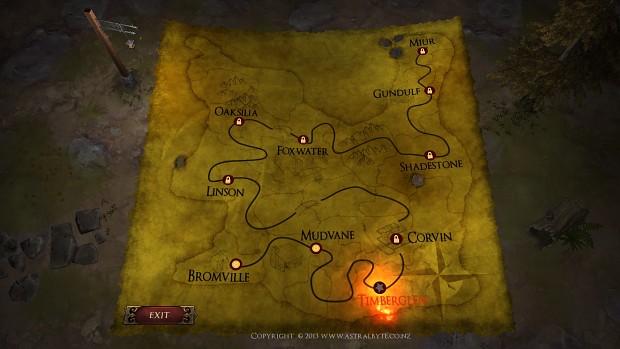 So you're not one of those people who reads the last page of the book first are you? Each map now must now be unlocked by completing the previous map. No more skipping ahead here.
Now that you know where you're going, it's time to see where you've been. Completed maps are marked with a coin icon and the current map star is moved. That isn't really fun, so how about the other big change for last week…
Be proud of what you've done
Achievements seem to one of those things that you either love or hate. One would only guess that everyone hates grinding away to get some silly trophy. Or worse be forced to reply the game over and over just to find a small hidden pick-up. As such, we feel achievements should be fun and mostly stuff you'd get just by playing the game. There will be a few thrown in that are unusual but still fun to get. "Bearhanded" – Kill a bear without using any weapons.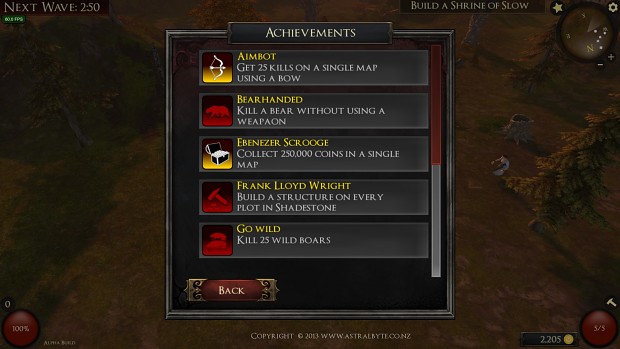 The player can access the achievements screen from the pause menu. An in-game pop-up notice will appear on screen with a sound FX while in game.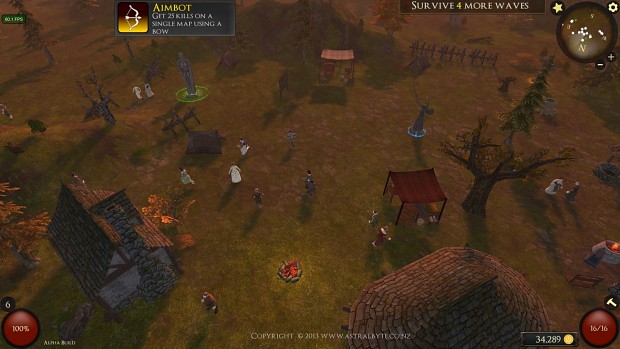 The first ten achievements have been added to test the system. What fun or unusual achievements would you like to see in Heldric?
More fixes and improvements
Being alpha means lots of bug fixes, additional features and long change logs. However, here are some of the highlights for last week:
Individual armor pieces now add to monster toughness. Those fully armored orcs don't go down without a serious fight.
Direction impact forces, units now react when hit in the proper direction. When killed the radgoll corpse has force applied in correct direction. Now bows are much more fun to use on goblins.
More animations added, HUD improvements like feedback on villager death.
More improvements to pathfinding and movement system.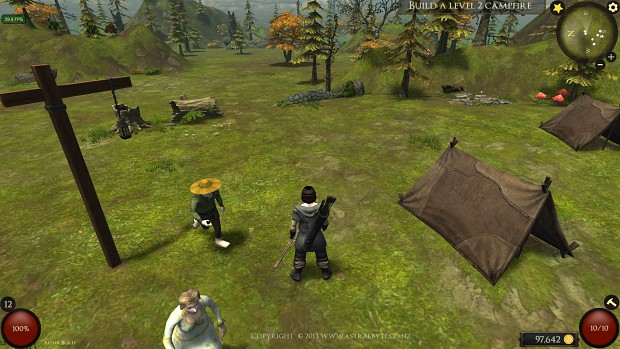 If you haven't done so already, please vote for us on Steam Greenlight. Every vote counts and we need your support! And be sure and stop by our forums and leave us your feedback on the game.