Today our Steam Greenlight page has gone LIVE!
It's been a lot of hard work lately to put together these trailers. We had our first experience dealing with hiring voice acting talent and procuring music licenses but the videos are finally done and I think they were worth the effort.
So without any further faffing about, here are our two new trailer type videos;
We have this theatrical trailer with some awesome voice over work by Dave Pettit (as heard in Dragonball and Gundam)
And to follow up the theatrical trailer we have another trailer focused on showing more raw gameplay. Most of the footage for this trailer was fraps'd live in an online match of KR, so you may notice some internet lag and such :P
Valley
Veteran fans of Kingdoms Collide will hopefully have recognized a familiar looking map, that's right, we've re-build Valley for Kingdoms Rise.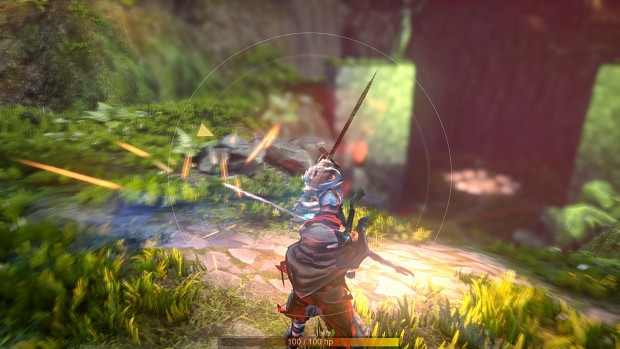 It's still work in progress, but it's already shaping up to be a big improvement on the original with much neater collisions, more lush foliage, more detailed terrain and better lighting throughout.
Character Builder
One other feature which has not been seen since our last update is the character builder!
It's very exciting to finally have this functional in game and I can't wait to get back into making more armor pieces and spells to add to the system.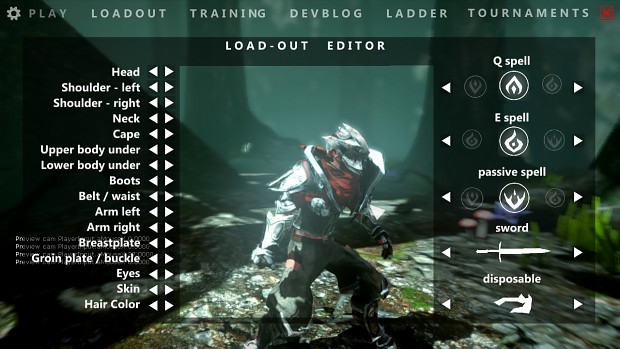 In the process of working on the videos the game new an awesome new feature. We realized that Paul and I needed to be able to record game actions so we could watch them back later to be recorded, and we needed to be able to watch them back at any angle. Thus our demo sharing functionality was built!
Demos
So now, any match of KR that is played can be saved out to a small file (about 200kbs) and sent to friends who can then watch that battle back in game, either from the players perspectives or the perspective of a new spectator camera. In addition to this the speed of playback can be controlled to watch your best kills in slow motion!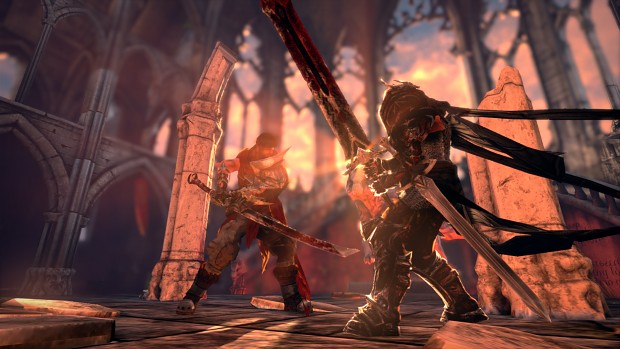 Before we started filming we set up a short ranged DoF blur effect to give a more cinematic look to our footage. You can see a good example of that in action in this shot bellow.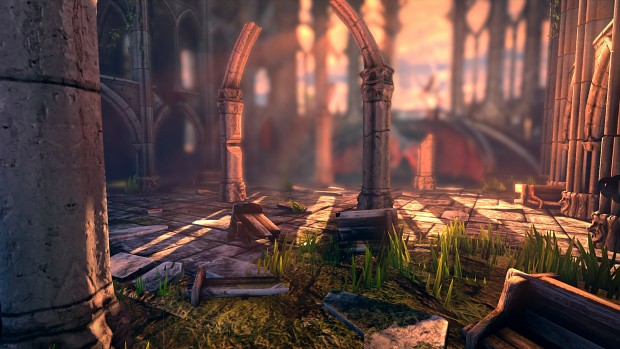 So, I hope you guys like the look of what we've shown in this update. Don't forget to please show us some support and vote up the Greenlight page here!
And as always we love to hear your thoughts on where we are headed with development in the comments bellow!
-Jackson