Kando World Profession Update
Patch 53 A
Patch 53 A features the all new crafting system in Kando World. We have listened to our tester group and have added in the profession screen which chooses the craft your character will do using the background story you chose when creating your character.
The crafting screen will look roughly like the following: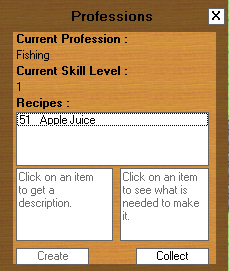 You simply choose the recipe you would like to craft and you can see all the details regarding what you need to make it and the time it will take. Every craft takes time to finish and this can range from 1 second all the way to 15 minutes depending on how difficult your character finds that item to craft. Increasing your crafting skill will increase your characters recipe knowledge. New recipes will be used to increase your skill even further and eventually will start to reduce the time it takes to craft and the amount you can craft at once.
In the latest patch we have also changed the quest screen. We have improved the layout and added more detail to the quests that were already in place. As I'm sure you will all agree this has been changed for the better and we hope it improves your experience in Kando.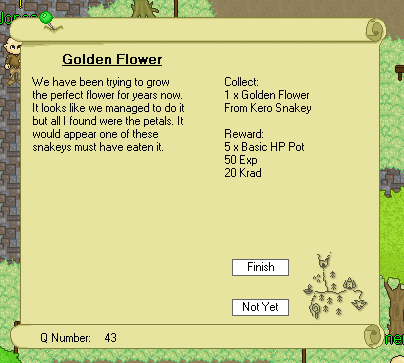 We hope you all enjoy the latest update and we will be doing Beta Key giveaways for our closed beta's that are upcoming. So keep an eye out here, Twitter, Facebook and our live streams on Twitch.TV.
- Kandonian