So, 'hoo' the heck is Devin Reimer?
Devin:
Devin Reimer is Chief Technical Owl at Owlchemy Labs.
Why are you Devin Reimer? And where is Devin Reimer?
Devin: I'm Devin Reimer because I couldn't think of anyone better to be. I live just outside Winnipeg, Manitoba, Canada.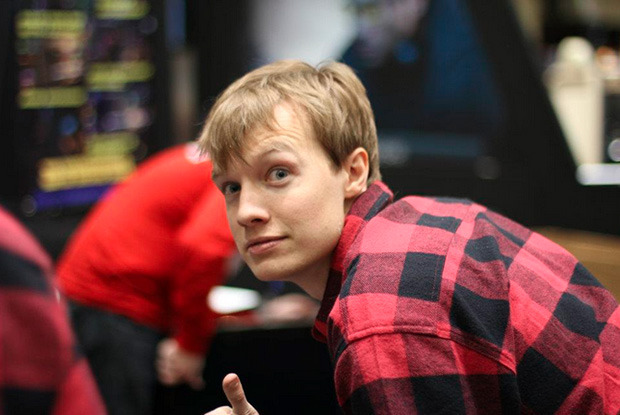 How does it feel knowing that another Canadian is on the team (Graeme) and that you are no longer a unique snowflake?
Devin: I was very excited that Graeme said yes and joined the team to work on Dyscourse. It means that I'm no longer the only person that needs to field Canada-related questions. :)

What is it that you actually do here?
Devin: I'm a programmer and game designer. I work to design and build games and head up the technical efforts. Alex and I also do all the fun things associated with running a team of people and a so-called "legitimate" company.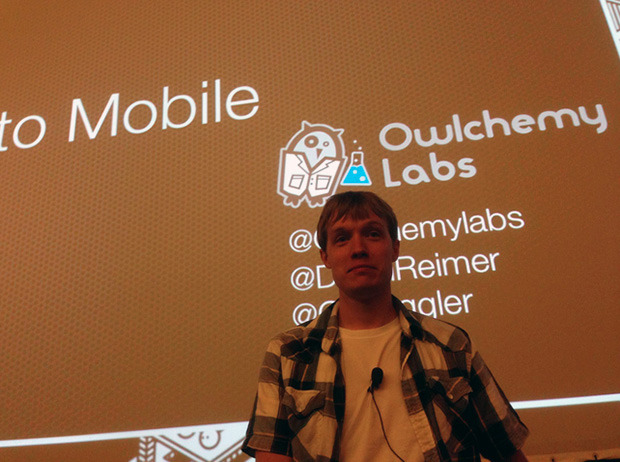 How did you first get into game development? Was becoming a famed Indie Game Developer your life's long dream?
Devin: I've been developing games as long as I can remember. From cardboard video game consoles "running" a choose-your-own adventure golf game, to a Microsoft paint based racing game, to a Lego based combat arcade cabinet. When I finally discovered what programming was at 12, I knew what I wanted to do for the rest of my life!
As for being a game developer as a career, I simply didn't think it was possible. There was no company around me doing that and I didn't know anyone in the field. Through high school, University (Computer Science) and my first programming job I continued to program games as a hobby, at which point I started to meet other indie game developers. I started thinking that maybe I could make games for a living. So I saved up some money, quit my job and the rest is history!


What do you hope to achieve with Dyscourse? And where did you first come up with the idea?
Devin: Personally, I set out to build a game that shows off great branching narrative in the context of a group situation. Building relationships and having them tested is something great that just isn't seen in games very often. We also hope to deliver all of this wrapped in our sense of humor that's been used throughout our games.
We first came up with the idea at a cabin full of other indie developers. We had been playing a lot of Werewolf so we were thinking about group dynamics (trust, betrayal and hard choices). So we got thinking could we do this outside of context of a zombie game (the default right now). A plane crash on a desert island with a ridiculous cast of characters seemed like a natural fit.

What makes Dyscourse a "Psychological Adventure" game?
Devin: The goal is for you to really get to know the characters so you will have feelings about each of them. This gives the choices you make so much more weight. The decisions you make will have consequences and you will have to think about how they could affect the other castaways and how in turn that will affect you.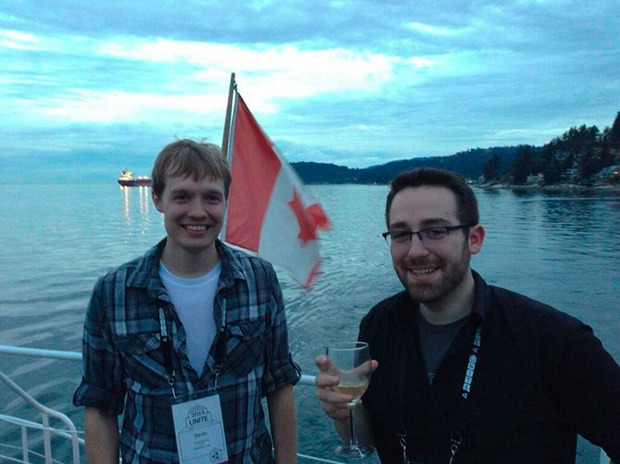 What's currently been on your "Play now" list? And is it true you've *actually* cleared your Steam back catalog?
Devin: Yes I finally won my Steam back catalog, finally got to play and complete 'Gone Home' which was an absolute masterpiece.My Play now list consists of Battlefield 4, Assassin's Creed 4, and Spelunky (this game keeps sucking me back in).
--Thanks to Devin for his snarky answers! Stay tuned to our updates for more new bits of info about Dyscourse as well as some behind the scenes features on the developers creating it.