Hello everyone!
First a few words about the developers. It's one of the small experimental games made by Elephant Games. The Just Bones team mainly consists of one person – it's me, author of the idea and programmer, Artem Ermakov. To tell the truth, apart from that, I have to draw locations and create sounds for this project and do some other really not typical for me stuff.
Background
A powerful mage conducted an unsafe experiment. Actually, you have to play for what remains of that mage after the experiment – that's what the new platformer Just Bones from Elephant Games is about. You'll be looking for and joining together the missing parts of the skeleton and collecting different useful tools to be able to come back home and restore the initial appearance.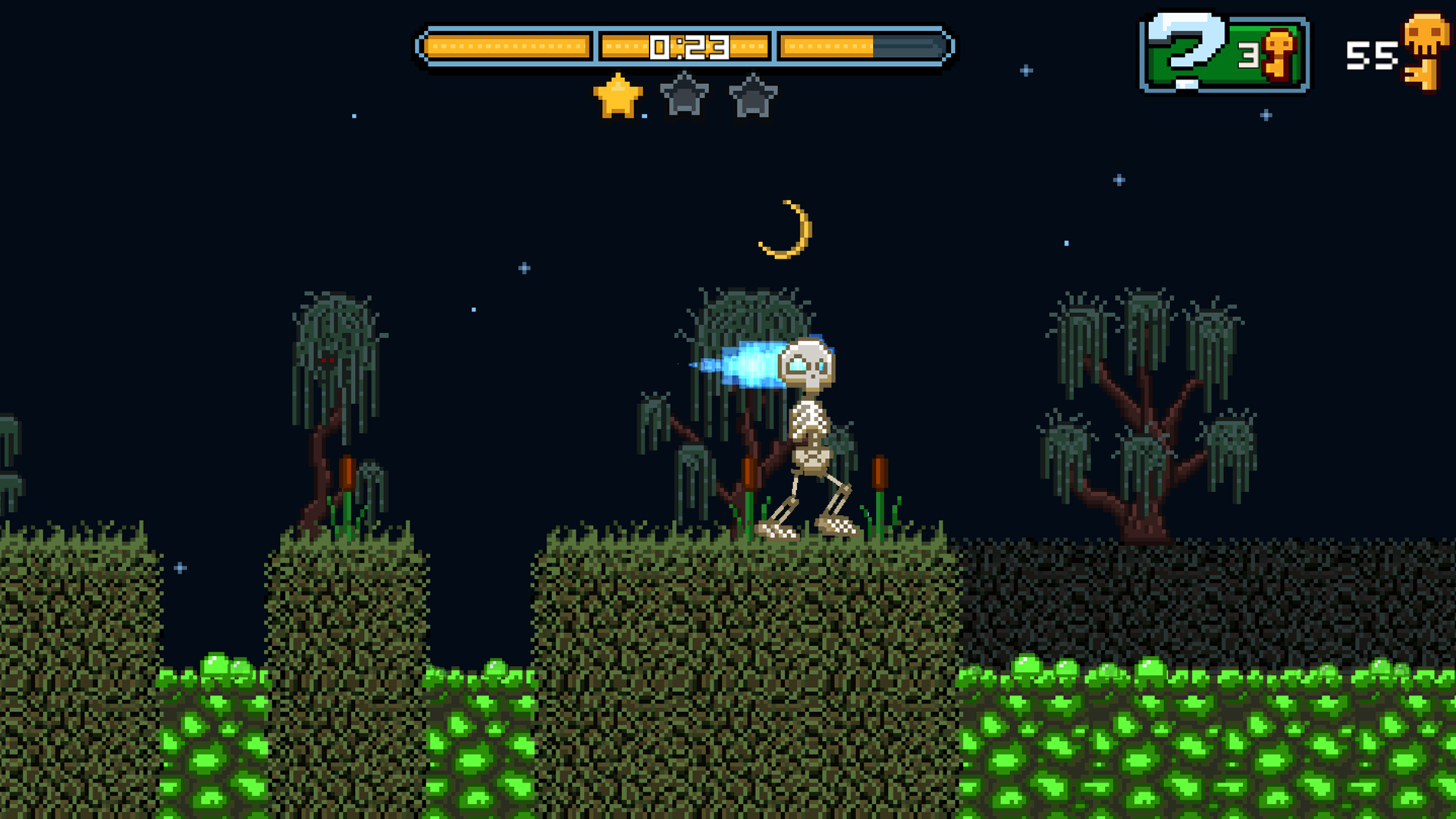 Overview
The first thing you'll notice after launching the game is the pleasant old-school pixel graphics accompanied by 8-bit music.
The second thing you'll see is that you play for skull. However it's handsome, bumpy and smart enough to be able to join the bones it finds on the levels. If you need to jump higher, find legs, and if you want to take a spade – find hands. If you should fall, your fragile skeleton will become a pile of bones again.
Development is in full swing (there're three big locations and 45 levels at the moment), and I hope to get Just Bones to Greenlight and (don't want to jinx it) to pass it. The release is planned around April or May.
Thank you for watching and reading!
Feel free to follow us on Facebook: Facebook.com
Twitter: Twitter.com