THE EVIL SADNESS
We will start it off on the sadness end of things so that we can let you all leave with a happy, satisfied belly. We sadly have to slightly post-pone the release of the Jungle DLC for 'ORION: Dino Horde' back to Wednesday, July 24, 2013.
THE EVIL REASONING
We have a marketing plan that involves a few other partners and we want to really come out fully swinging with this content as we are not only extremely proud of it but we also want to gather as much attention of like-minded gamers for you to hunt and frag dinosaurs with.
COUNTER-ATTACK PART 1 - JUNGLE DLC MP BETA
We are so proud of the Jungle DLC that to help qualm the angst this delay may create for some of you, that we are going to open a Multiplayer Beta of the Jungle DLC to any folks that want to play early or help us squash any remaining critters.
Not only this but we want / need to test the new Spiral Store some more (largely with non-USD currencies) so if you want access to some of the newer Spiral Store items or simply want to help test it this is also a great opportunity.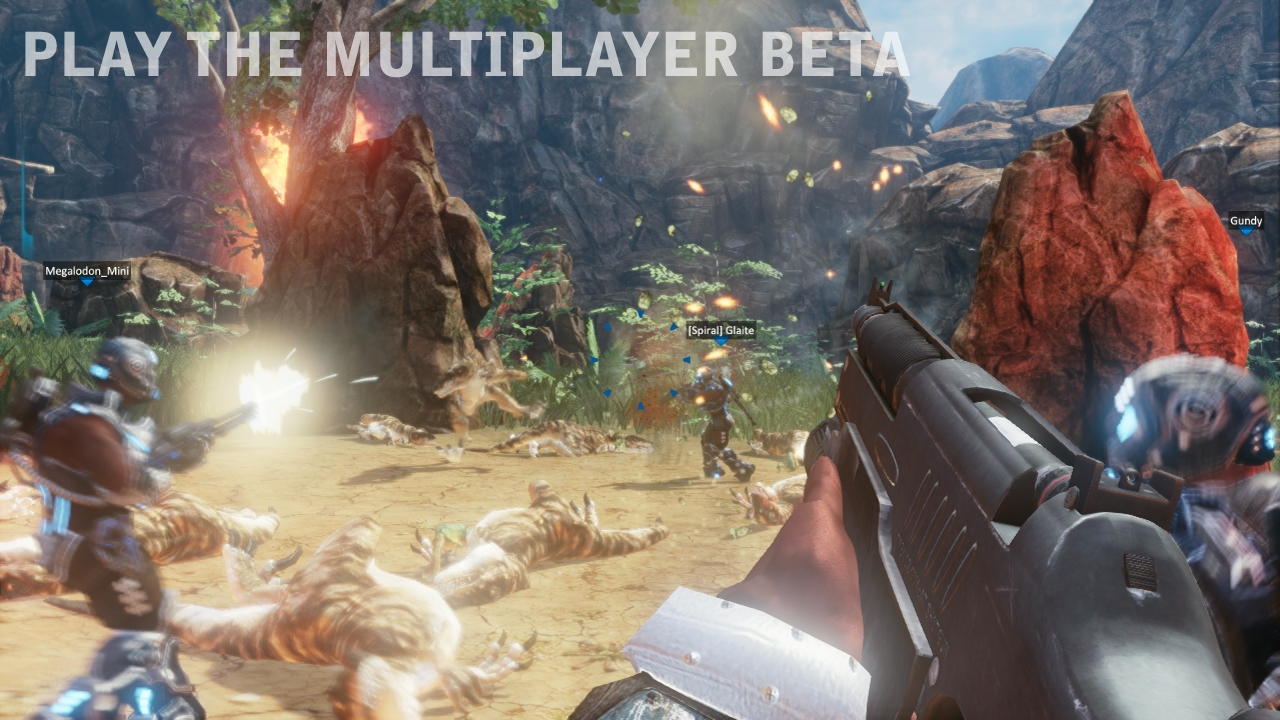 The inclusion towards this Jungle MP Beta will start on Friday, July 12th, 2013. We will be posting additional details on how to get in early this week.
COUNTER-ATTACK PART 2 - PLAYABLE DEINOSUCHUS
We are confirming that we will also be using this time to add the 3rd playable dinosaur for the Jungle DLC: Deinosuchus.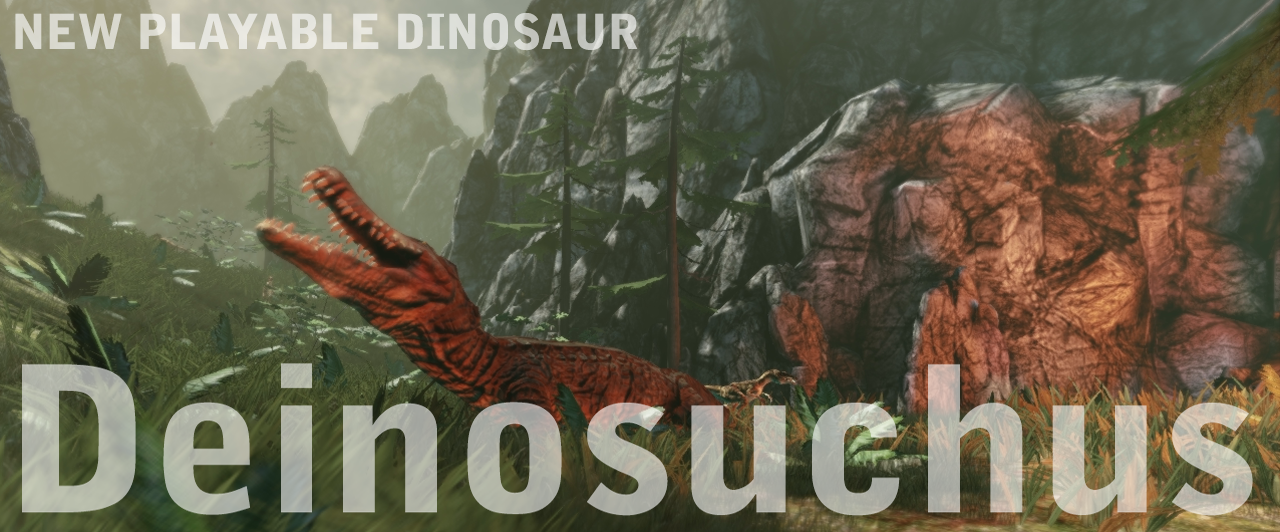 This will allow for users to play as ALL boss-type Dinosaurs in the game alongside the T-Rex and Spinosaurus. His primary attacks include Bites, Charge and Tail attacks.
We will be posting new information and media pertaining to Jungle DLC leading up to both its Multiplayer Beta and Public Release.
>>BUY 'ORION: DINO HORDE' ON STEAM - $14.99 USD
>>VISIT THE SPIRAL COMMUNITY
CONNECT