So after the demo was released, I took a break. I planned to run a Indigogo fundraiser to get the project really moving forward, but decided to not go through with it because if I was going to bother my friends and family for money, I'd do it in person. Also, the fundraiser would have allowed people to buy into roles in the game itself, essentially taking roles away from the list of people I already have to cast. It didn't seem fair at all. Instead I took a day job and in between dealing with the old and senile, I decided to craft an extensive game design document using the motley of half-dried highlighters and sharpies. I designed everything out in great detail, I even spilled cool-aid on it.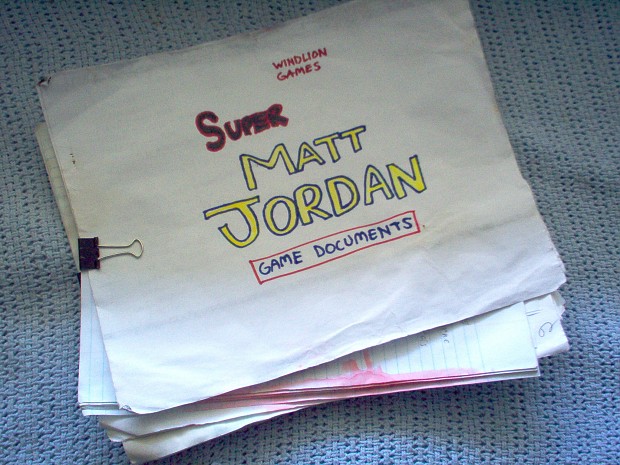 So after a year of development, don't panic, I finally know what I'm doing. With that, I've realized how accomplish-able this project is and from that point, I started prioritizing... sort of.
This screenshot shows one of the most difficult developments in the project was some advanced physics involving water.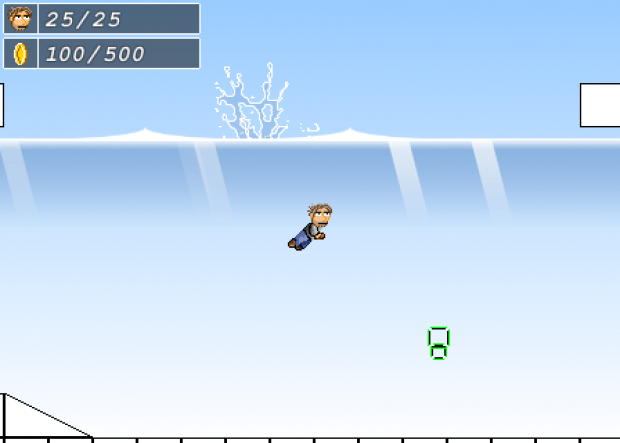 Water now is complete with object buoyancy and floating. Matt can swim by default without having to find an upgrade. Water isn't super integral to the game so you get a freebie on that. While in water, Matt can swim in eight directions using the movement key, or by using the mouse and clicking to make him swim towards the crosshair. Matt cannot attack with his fire under water, so this poses a unique challenge to the player.
Since I've been getting better with the SMJ art style, I decided to make some new graphics and update some old ones. Some of the stuff you may know from the demo has already changed.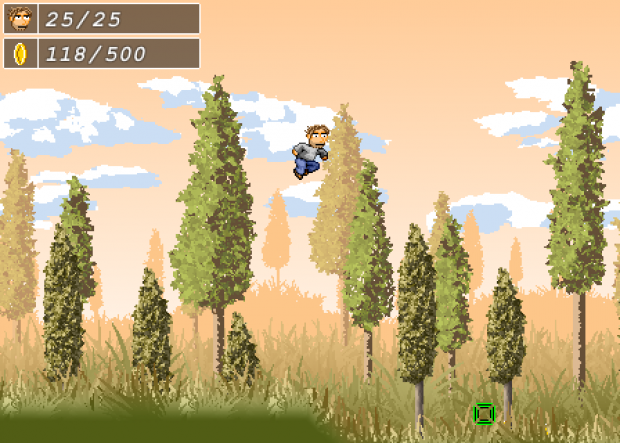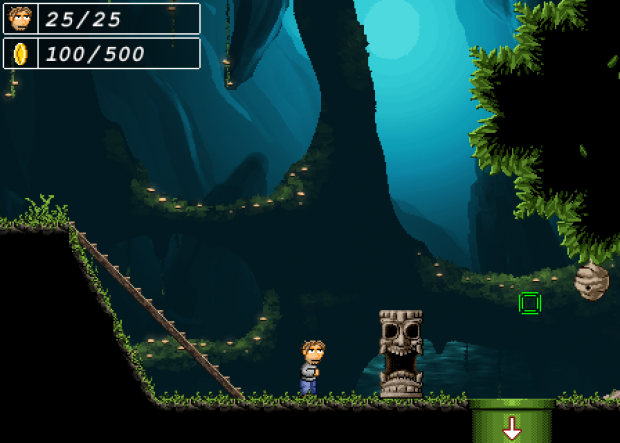 The game is really starting to look the way I envisioned it and believe me when I say that is a satisfying feeling.
A large number of refinements to coding and features we also made, a lot of them simply because I'm getting better with my tools. It happens. One of those advancements is getting a grasp on a feasible and flexible combat intelligence for bosses. Where I am in the game's progression doesn't require advanced fighting yet, but I do have it and it has been tested. Playing against an opponent that fights as hard as the player is freaking scary. Imagine a slow roasted blend between Any robot master from the Mega Man X series with the intense fighting of Super Smash Brothers. It's fast, it's challenging, it's completely unpredictable. I've managed to dumb this system down to make simpler enemies and this one particular boss...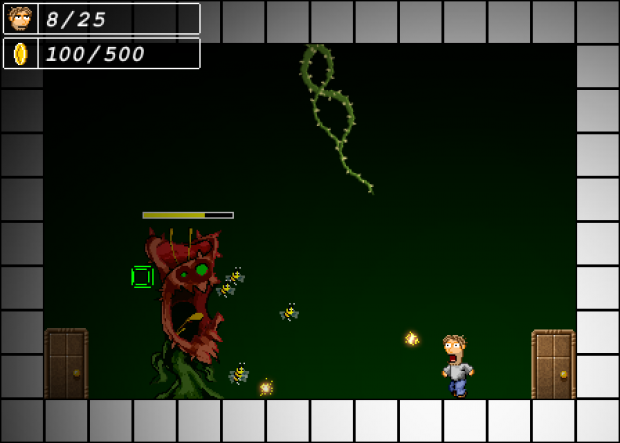 The Rose Man is the guardian of the forest temple... are those... bees?