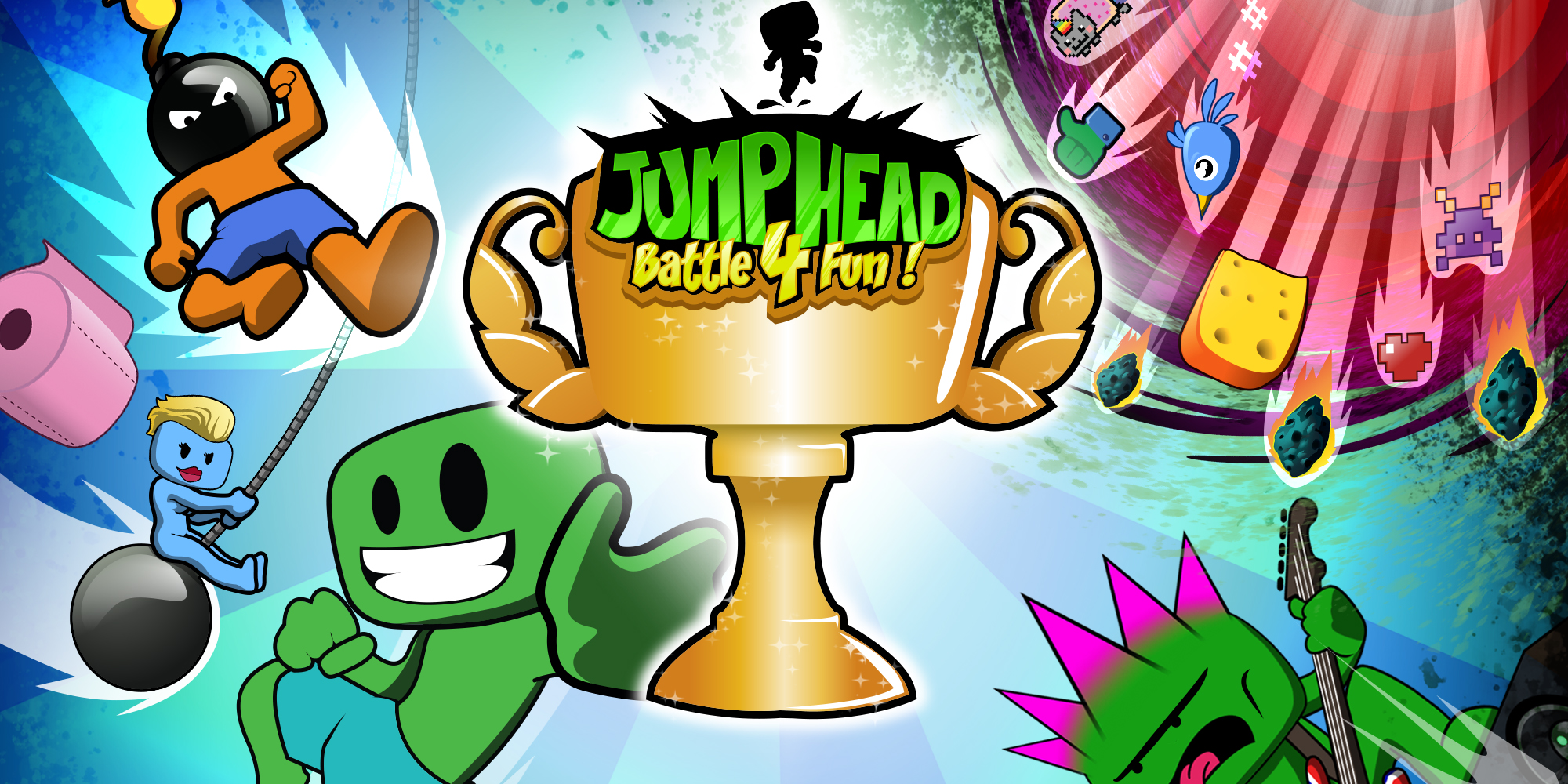 JumpHead: Battle4Fun! is now out on Nintendo Switch and Steam: Tell your friends, the greatest Jump Championship has begun!!!
Steam: Store.steampowered.com
Nintendo Switch: Nintendo.com
It's all about stomping down on your friends! Up to 4 players, dive head first into this party game with crazy, easy to learn gameplay!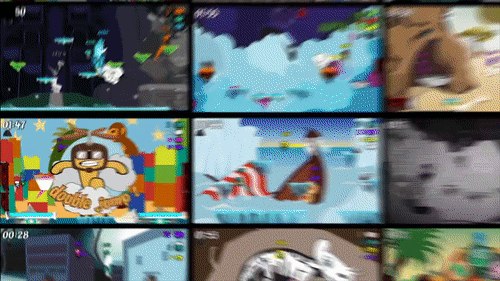 Compete to see who is the greatest Jump Champion by landing on as many heads as possible, each one earning you points.

Take advantages of combo to crush your friends before one of them uses a ridiculous, but deadly bonus from an arsenal of twenty six items to get an edge over you!

There are also thirteen different game modes to play, each of which adds a new twist to your fights. These include for example a Time Is Broken mode, where time is completely broken and a Laser mode where you could get beamed at any moment!

JumpHead: Battle4Fun! is a hilarious experience, with limitless replay value that can provide many hours of entertainment for you and your friends.
features:
up to 4 Players If Your Couch Is Big Enough

13 Game Modes

26 Bonuses

30 Levels

50(?) Differents heads to customize your character

1 head to be crowned, yours!
Screenshots: