Tripmine studios is once again looking for talented people, who would like to contribute to our projects, Operation Black Mesa and Guard Duty.
We need to expand our team in order to accelerate the development process and also, to catch up with our coding department which is working way too fast :). That's why we are looking for all kind of people, who would help out the colleagues across all departments of our team.
We cannot offer you monetary rewards, but on the other hand, Tripmine Studios can offer you unique opportunity to build your portfolio, help you gain new experiences and being part of fun projects which are being created by awesome people!

People who join our team will help us to deliver the first multi-player release in Q1 2014 and help us with creation of the additional updates and content for it. And do not forget about the single-player experience, which is still being actively developed and so is the Guard Duty.
If your position listed below, do not hesitate to apply! It's easy to do so, just read our application guidelines carefully!
Animators
We are looking for talented animators who will deliver us amazing animations for our NPCs, weapons and props.
Organic modeler
Organic modeler is expected to deliver high-quality organic models and NPCs.
Prop modeler
We need people who will deliver various kind of props (ranging from small to big props) to help us replace the old Half-Life 2 props and bring the unique feel to our levels.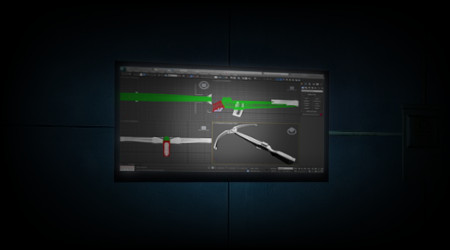 Concept artist
Concept artists are expected to help us with making important design decisions and providing other artists and level designers with proper references. We are looking for all kind of concepts, ranging from level design layout concepts, environmental concepts, characters artwork and more.
Level designer
Level designers will help us with finalizing the single-player campaign for both, Operation Black Mesa and Guard Duty project. We are also looking for level designers focused on multi-player level design.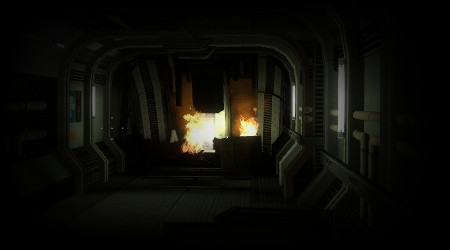 We are in TOP 100!
And before we close this news, we would like to thank you. We are in TOP 100 and we appreciate your support very much! We hope people won't stop up voting us, as we are getting closer and closer to our goal.
As a small reward, we will to share some more tidbits about how we progress on the multi-player.
The first map, op4_rubble had reached the beta stage and is completely playable. Thanks to this, we can perform all the basic gameplay testing on the weapons and other basic mechanics of the multi-player build. And more maps is in progress to be ready for the initial release. So in terms of progress, everything seems to be in order.
We have plenty of updates in the pipeline, so stay tuned for them. We will show you some more media and teaser trailer from the single-player campaign as soon as we get it ready (it won't take long). It seems like it's also about time to start introducing you the multi-player a little bit, so we plan some media from MP build as well, so we are seriously considering a gameplay trailer from it. We should start working on it as soon as more maps get into the beta stage.
PC Gamer also just released a short news about the projects, make sure you check it out as well, as there are some exclusive pictures ;).
That's all for now, thank you for your support! In the meantime, this is where I get off.