Hello everyone,
we finally managed to work out website, hope you like how it looks.
We will fix bugs and keep it updated as we go and post news there regularly.
Homepage has featured scene from the game when Joe goes to have a smoke on the window.
There's also a gallery that will get updated often.
About section has mostly information about gameplay and characters you will encounter in prologue.
Please subscribe to get latest news first.
Current homepage on Joe Kowalski Chronicles official website: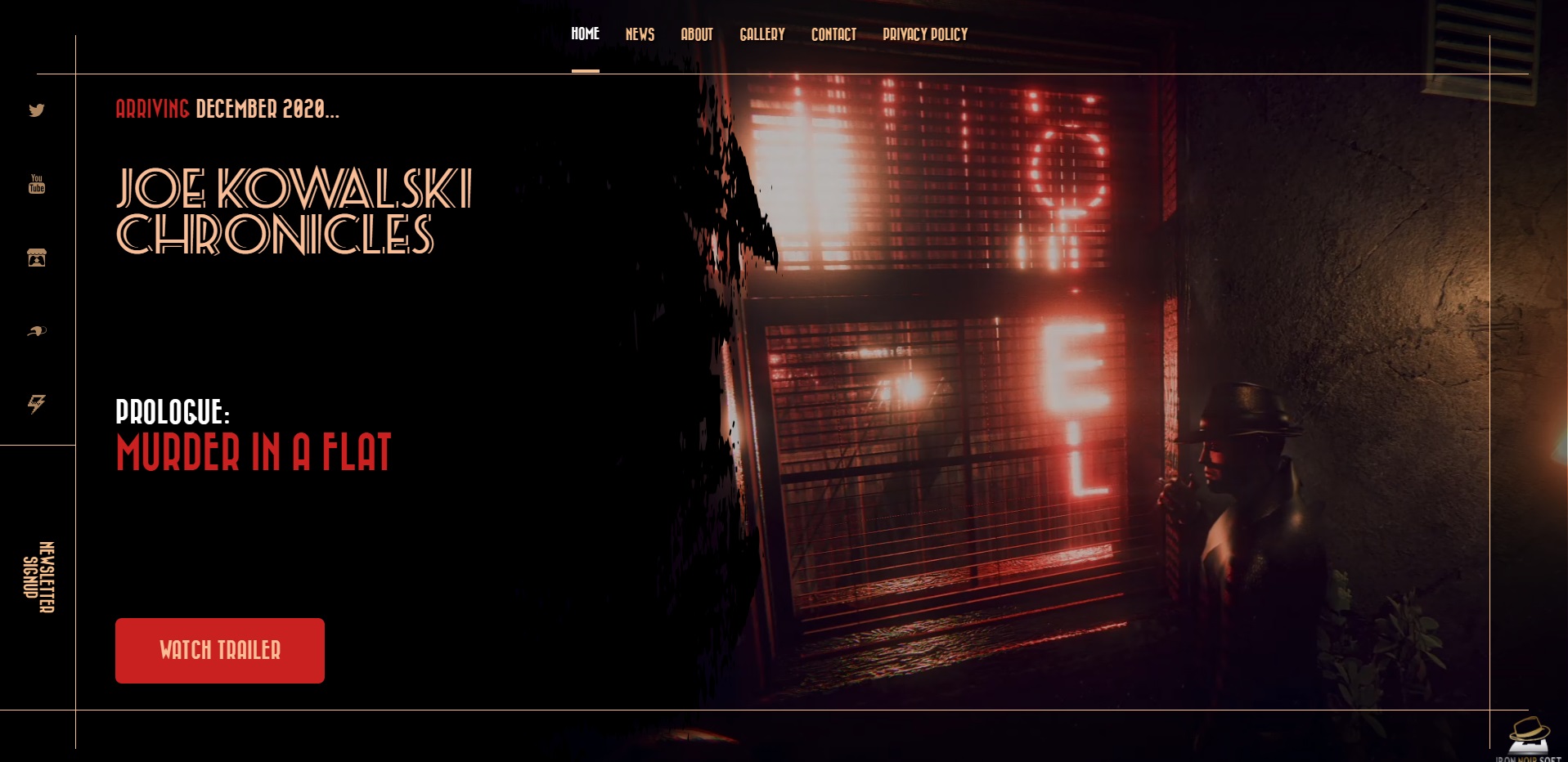 Thank you all for keeping interest in our game.
Cheers!