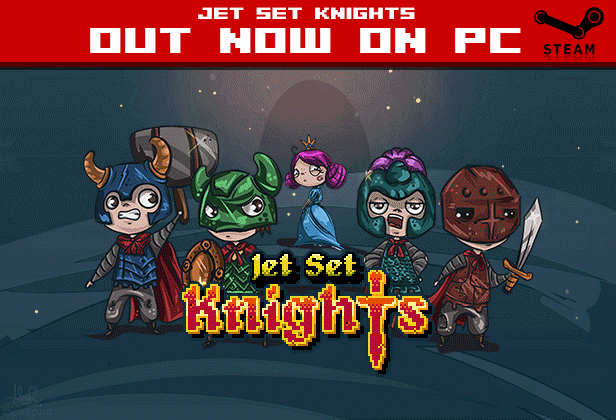 Hooray! \o/ #JetSetKnights is finally fully released! Have fun,folks!
GET IT ON Fobti-interactive.com
Thanks much to everyone who was supporting JSK during the Early Access. Thanks for all your suggestions and feedback, you're all awesome!


I will continue to gather your suggestions to improve the game. Also, in few weeks will be ready Steam Achievements feature (i'm waiting for better plugin)
Enjoy the game!