Though Jeeboman's developer, Futuretown, was at the SteamVR Developer Showcase to demo its other title, Cloudlands: VR Minigolf, it could have just as easily led with this colourful sci-fi shooter. Described as a room-scale traditional arena-style shooter, Jeeboman sees players fight of waves of enemies by dual-wielding various over-the-top weapons.
Much like stealth game Budget Cuts, one of those weapons is a teleportation gun, which allows you to warp around the arena by firing it at any number of raised platforms. And aside from the usual shotguns, lasers, and rockets, players also have a shield that they can position with the HTC Vive's motion controllers to block incoming projectiles.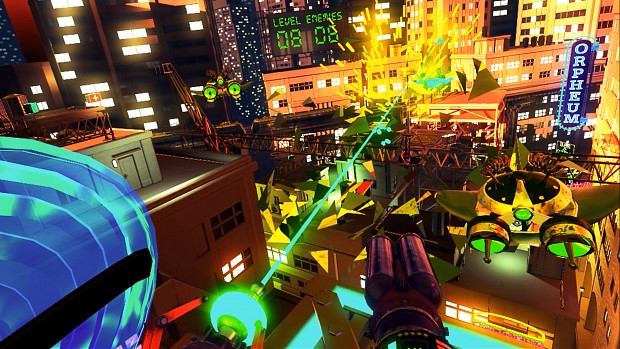 Futuretown says Jeeboman is scheduled to release alongside the consumer version of the HTC Vive headset in April. The developer also describes the project as one that taught them fundamental lessons about how to create powerful interactions in VR, so we can't wait to try it ourselves and see what they've learned, and what lessons other VR developers could adopt from it, too.