We have been working hard this last weeks since the last updates and we have lots of stuff to show you guys before the end of January.
New locations to test your driving skill of parallel parking and standing on a hill
New light system & night mode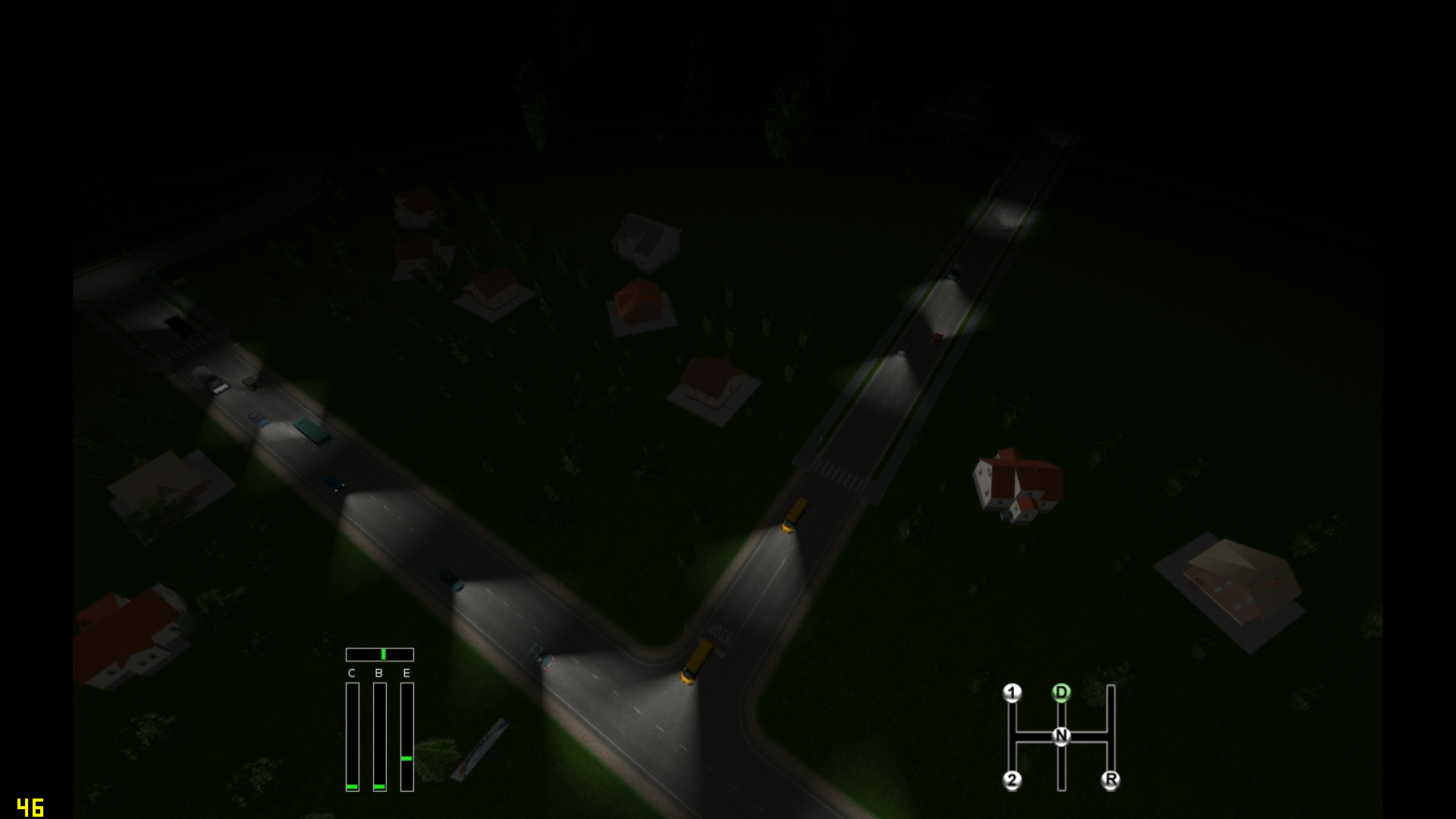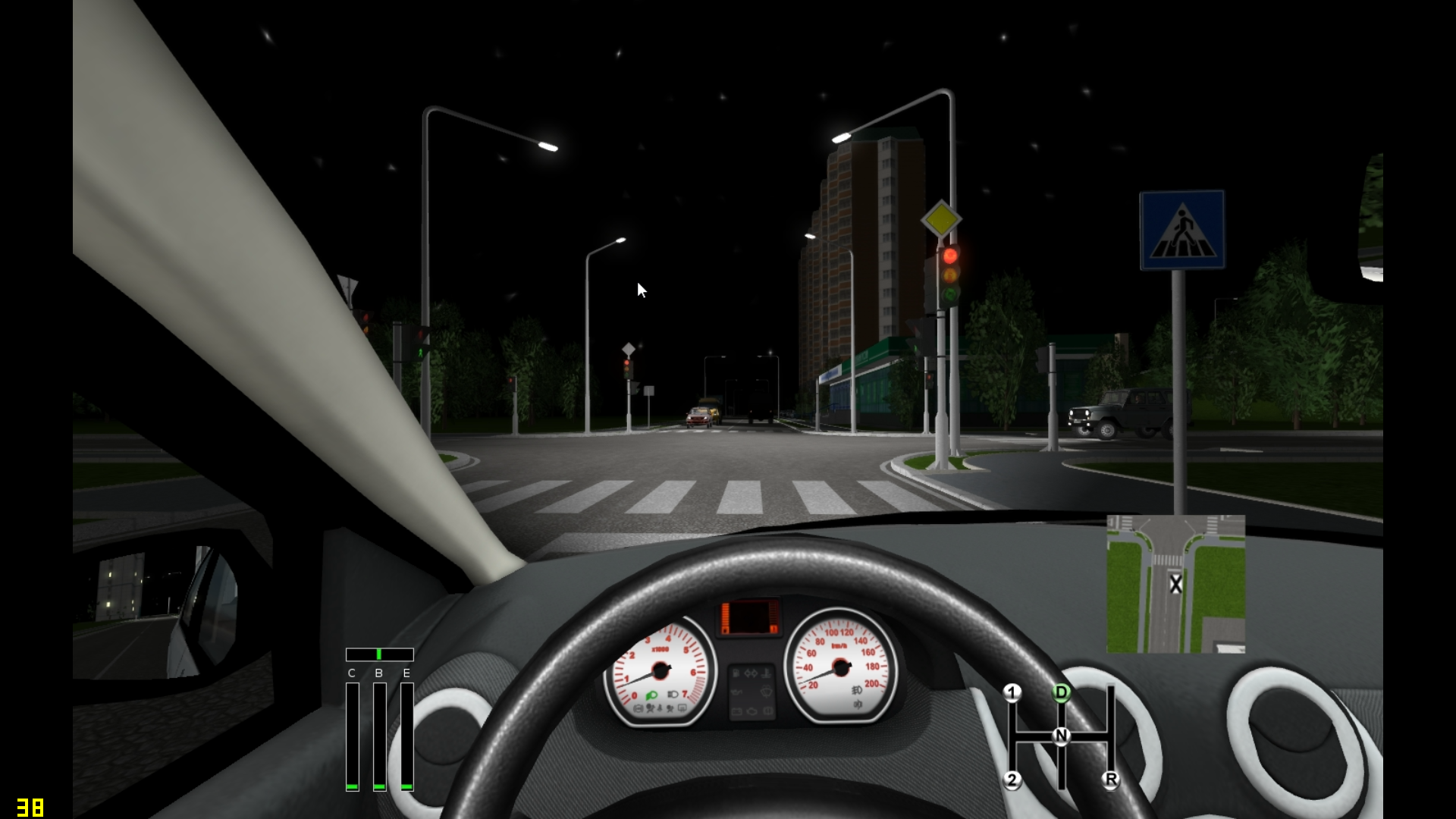 Dynamic lighting has been added to day modes as well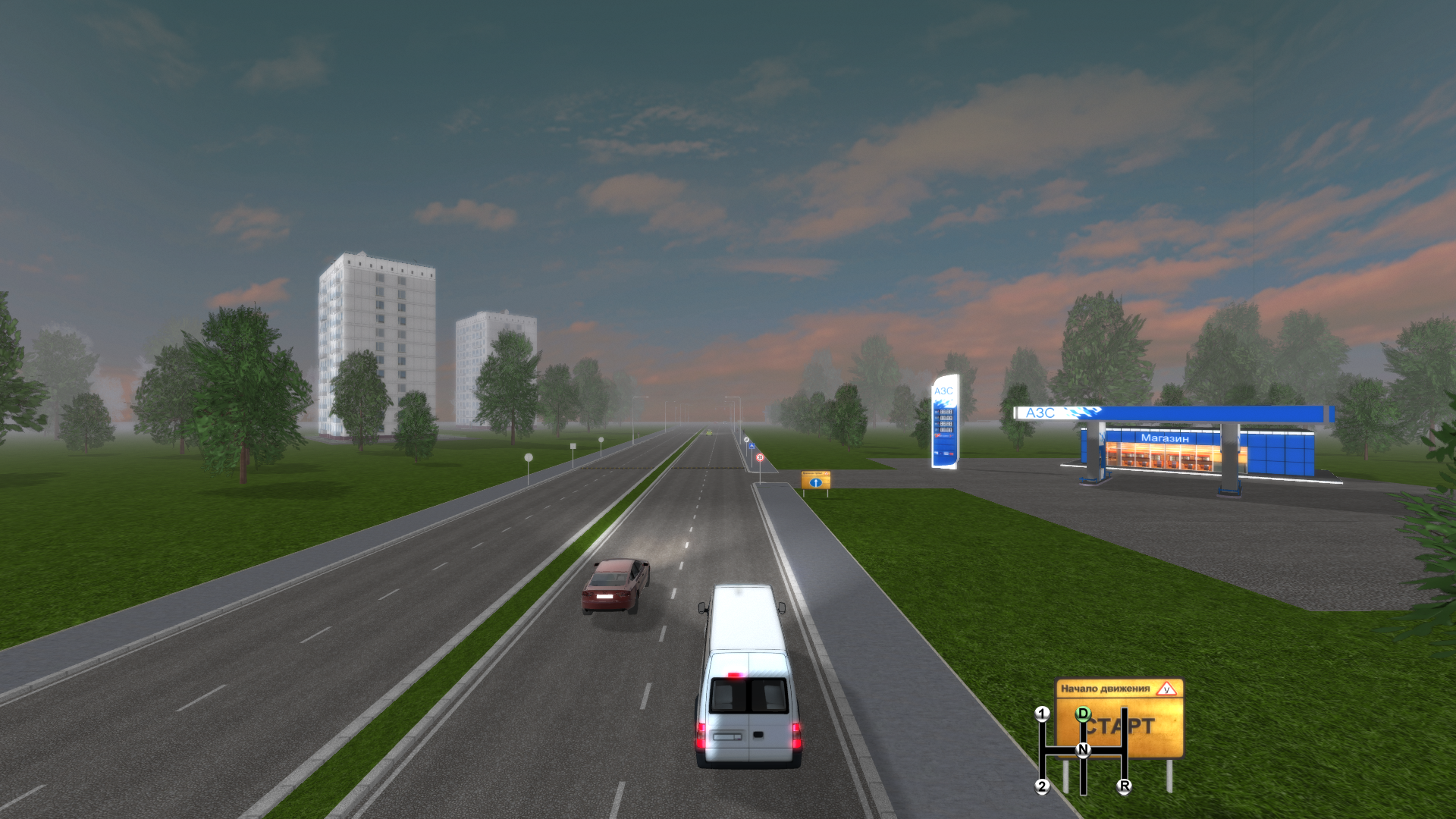 You can now select tipple monitor mode in the menu if you have multiple displays.
Tram and trees now have collision and you will bounce of them.
We have added moose that will run at you in night mode until you disable your headlights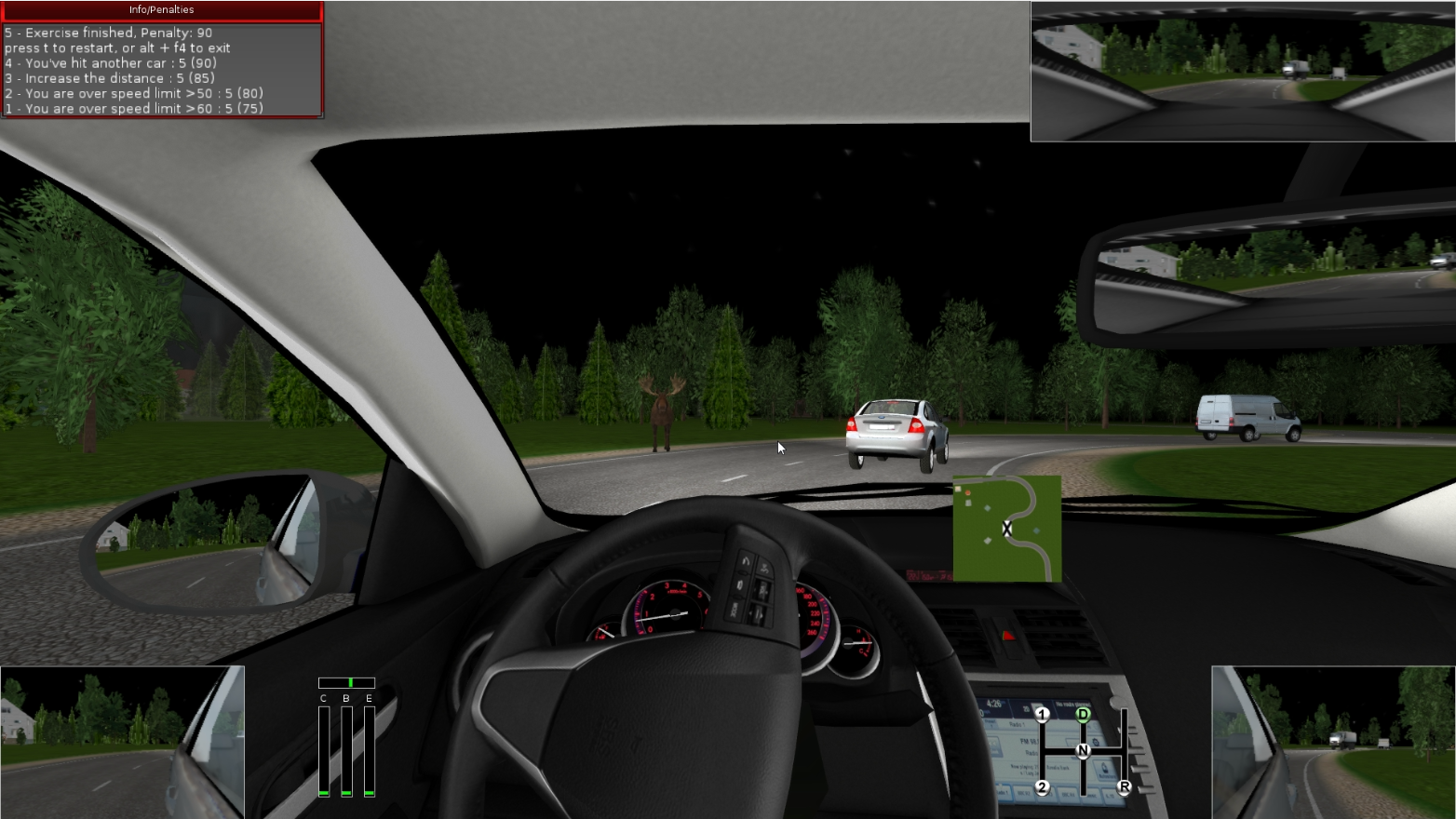 Mirror reflections and map has been improved to reduce artifacts.
Whole program has been optimized to run better.
Update is available on itch.io
Full changelog:

10:22 AM 1/27/2016
AddReplacements function need instead of load to concatenate them together!
fixing MTZ - this problem is caused by wheel radius!
moose in night and evening goes directly to car[moose doesn't turn correctly]
moose collision with the car+error report[avary error needed]
night added to menu
place moose in big city on the forest road!
fixed moose marker in city
long truck hitting groung bugfix

10:39 AM 1/26/2016
engine near and far is binded by all cars which is bad for lights!
we need to make culling tree based,otherwise it's very slow!
collect stats in our global profiler
add 3monitor mode & win_centered to graphics menu
we need to make point light list tree based as well
we now have a problem called debug->release render wrong position crashes!
newton dropping TRGL interfaces added
newton have slowdowns when we expose big city regions to it! - can be solved by having small region where user exists and clean others, or do some smart adding into 1 actor[simplest]!
add UseCarPhysicsForAI checkfor for menu
added debug mode for user to test turns!
added EnableClusteredLighting to menu
mirror lighting [] into menu
ADD gibdd/autodrom exercises to menu
added simple spot light power
add texture replacement for cars that aleks has prepared for us
daylights added
Process all cars make their light source in the right place
clustered fixed correct cpu & gpu visualization
improved point & spot light culling
patched light power for day night evening e.t.c.


10:12 AM 1/25/2016
Nuclear trees fixed
Nuclear houses fixed
Spot light returns
eEventTram hit bug problem
Spot light aabb simple culling added
Many little shader fixes to mix classic and clustered
spot Light flickers acv problem
merged old code for spot lights
making more general version of spot light for cars
each car now have it's own spot light!
spot light culling bug fixed


9:47 AM 1/24/2016
now clearing doesn't work[we miss that matrix, we have to set it directly!]
problem exists in city for some reason, some mesh runing state!
RENDER has out of bound error!
we also have huge render time problem![5-8ms pure add/render timings]
basic moose movement integrated
moose run added
night fog fixed
clustered shading fixed[for points]

11:30 AM 1/23/2016
parked cars are all white!

11:32 AM 1/22/2016
bug about soft edges and various mirror blocks are fixed
new shader merging to prevent conflicts
loading must go into texture for seq present!
added new refresh rates for camera and map
making correct map resolution[match RT]
mipmap auto add flag added
generate MipMaps for map!
Map Rate should be reduces to 1/15 or 1/30[added to gui]
MipMap resize fixed
added generation of mimaps to mirrors as well
OBJECTS/Street_2/parking street 2 lane 2 side start - fixed for exercise

10:02 AM 1/21/2016
TRAM was transparent bug + error for collision with him
fixed bug preventing correct informaton about mesh collision in cvx entitys
FIX parking map - "OBJECTS/Street_4/parking street 4 lane 1 side end", remove forward limiters!
added correct tree collisions+update all trees
added inverted UV rendering for some bad models
FLIP our map, it's incorrect!

9:58 AM 1/20/2016
color must be applied only to carpaints, we will add functions PaintCar for that instead of ColorActor!
full translation code is written
removed duplicate spawners in menu

3:25 PM 1/19/2016
eng translation fixes
started adding new map translation files for gibdd maps
bloom and cetrain things should not be color, we should have our own coloractor for CCar

1:00 PM 1/18/2016
fixed few bugs in render mostly based on glass

11:30 AM 1/11/2016
remove eWater class