With the holiday season well out of the way, HEXTERMINATE's development resumed in earnest over January. A good deal of work has gone into the game with the objective of making the combat easier to understand and more visually exciting.
Armour types
The game has long had different types of armour, varying both in weight (light, medium and heavy) and in type (reactive, powered and regenerative). Although the modules for the various weights were visually distinctive, having different models, there hasn't been a way to immediately identify what type of armour you were shooting at.
This became a problem against a number of enemies, as the player would struggle to figure out why they were dealing little damage.
I've decided to add a new "overlay" on top of the armours, representing the type. A number of ships actually have weak points, so if you can outmaneuver them you'll be hitting the armour that doesn't have a particular resistance.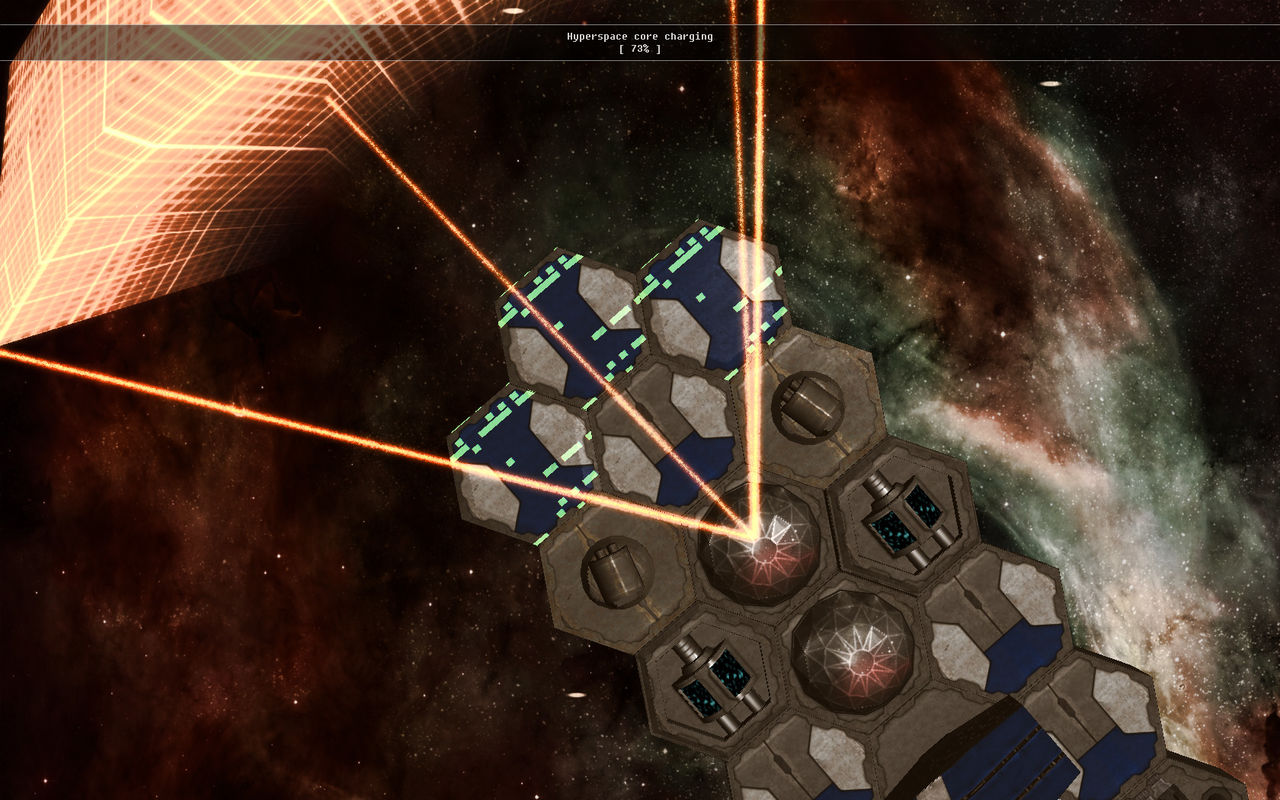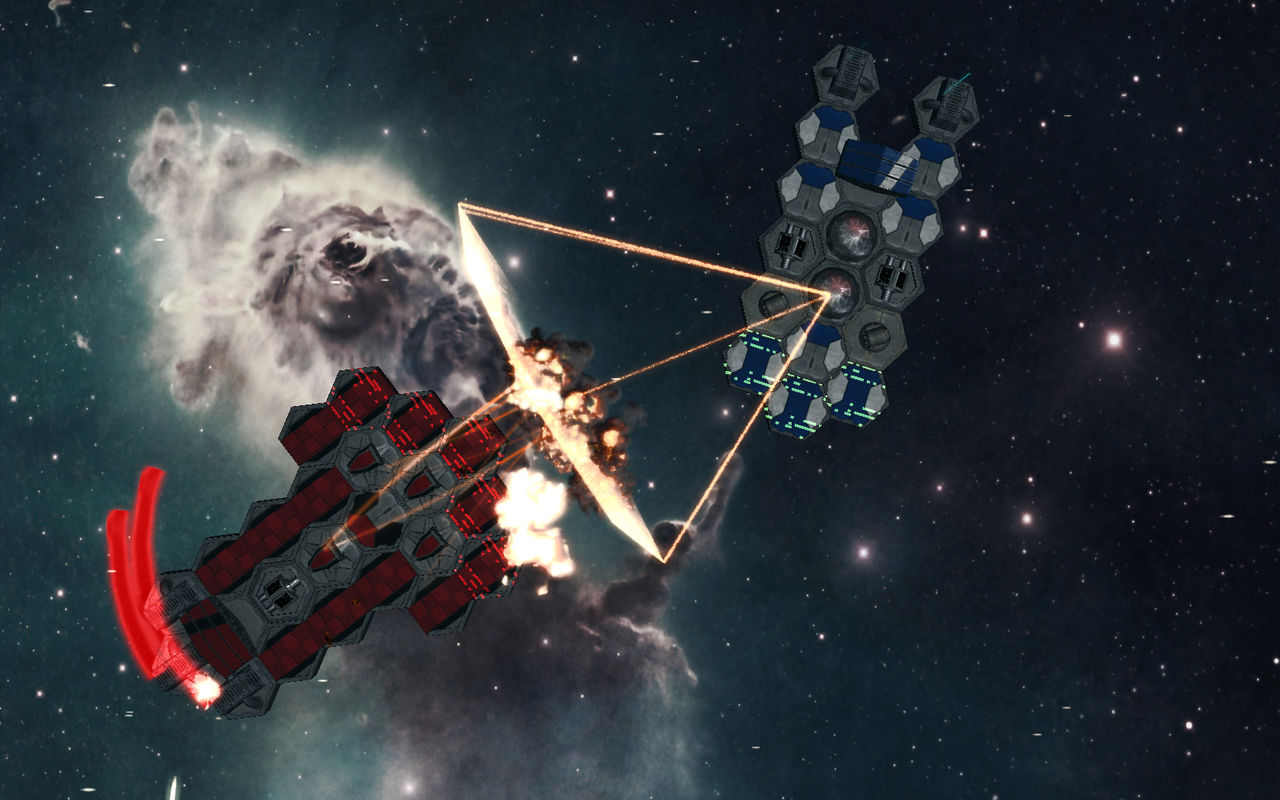 And here you can see one of the Empire's static defenses, looking mean and sporting reactive armour. These weapon platforms exist in some sectors and can be fairly formidable, as they are tough nuts to break.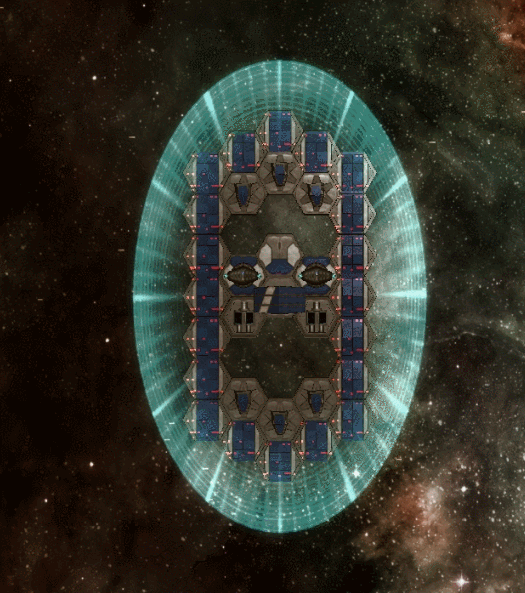 Engine glows
Although this doesn't add anything to the game from a gameplay perspective, I really wanted engine glows. Trails are nice and all (thanks, Homeworld) but when you start moving your flagship you want everyone to know that you are coming.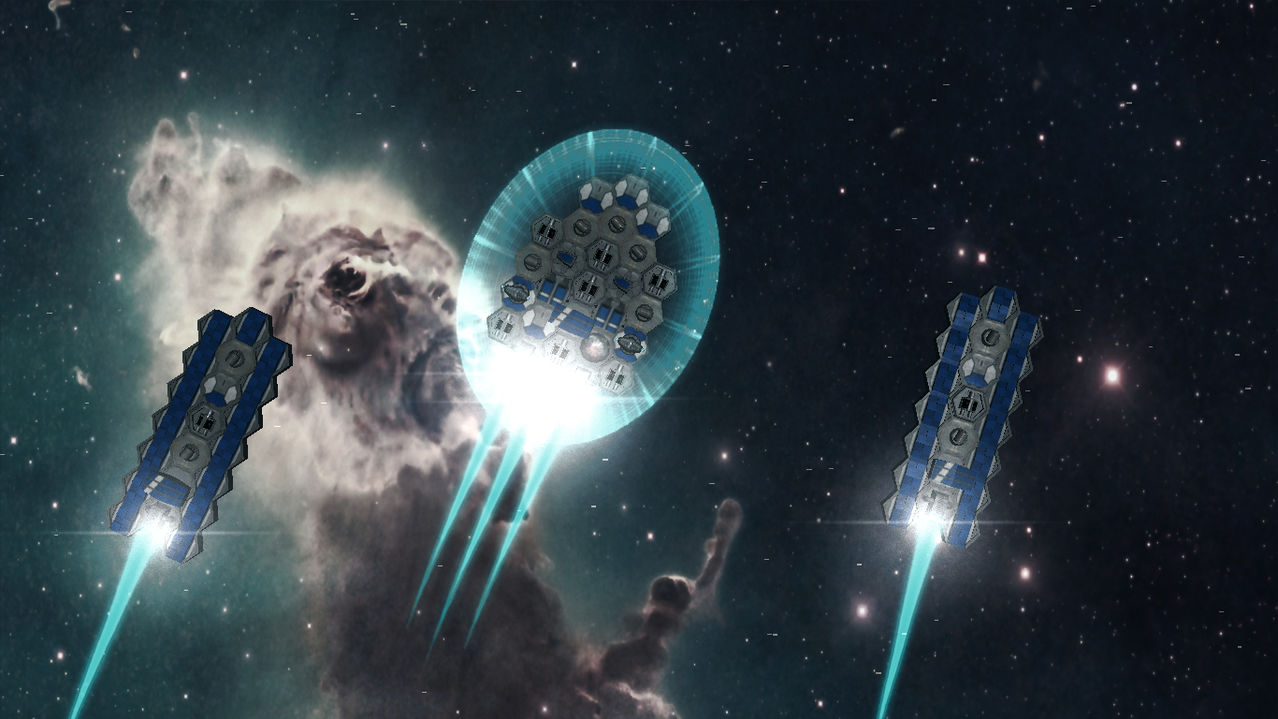 One of the advantages of this is that the system allows me to plug glows and other sprites to very much whatever I desire, with little performance cost (all of them are rendered in a single draw call). So I've attached them to missiles, rockets and torpedoes as well, which really makes for some brilliant battles.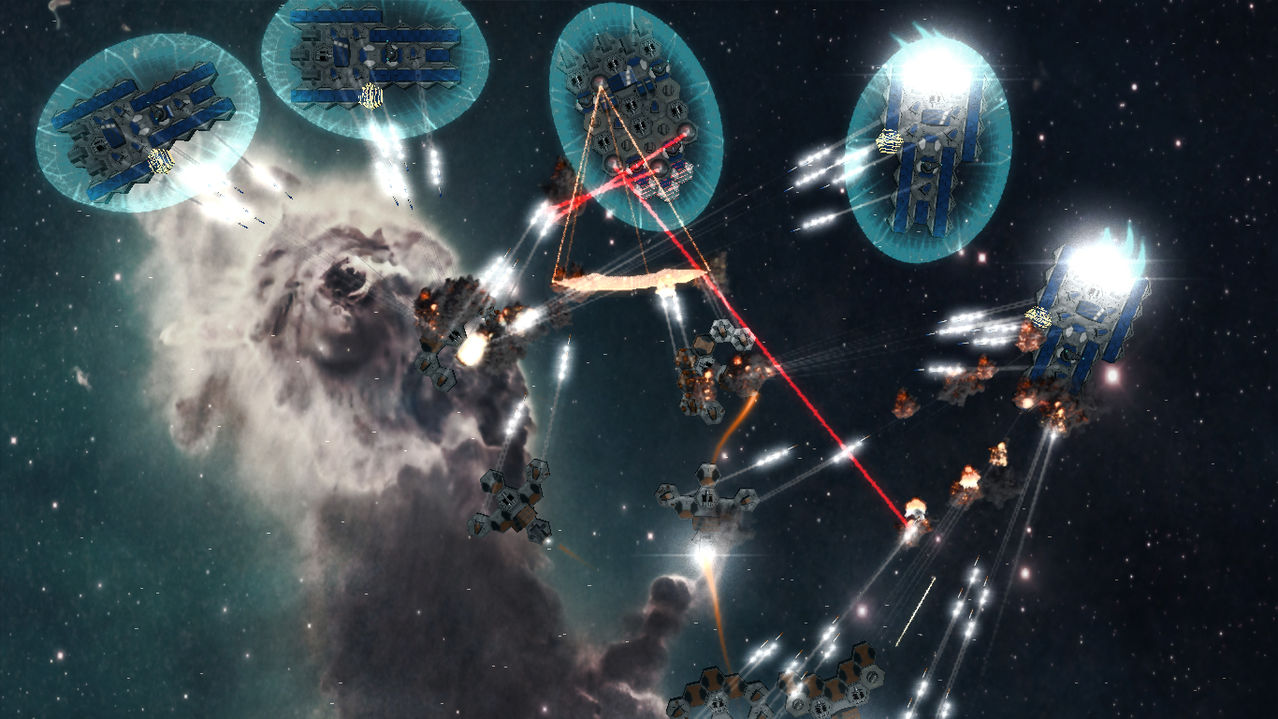 And here we have a short clip as I hammer the point into one of the Unaligned Sectors' defenses.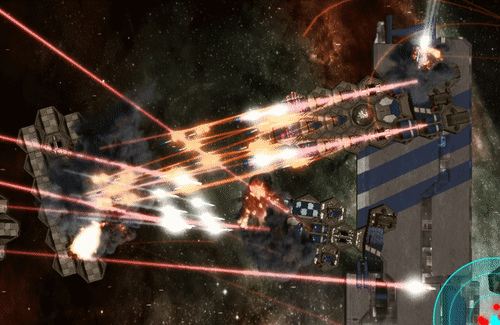 Quality of life
With the game steadily approaching a finished state, a considerable amount of time has been spent on bug hunting, stomping and general hextermination. The load screen is much more responsive, various screens now have proper support for scrollbars and a fair number of other small improvements to the user interface have been made.
For February
February will be dedicated to the Campaign, muzzleflashes (making good use of the same system used for the engine glows) and trying to get the placeholder models that still exist in-game replaced with real assets.
If somehow I manage to squeeze it in, I'd also like to get the EMP torpedoes working, which will wrap up the list of modules the game will be released with.
Thanks for reading!