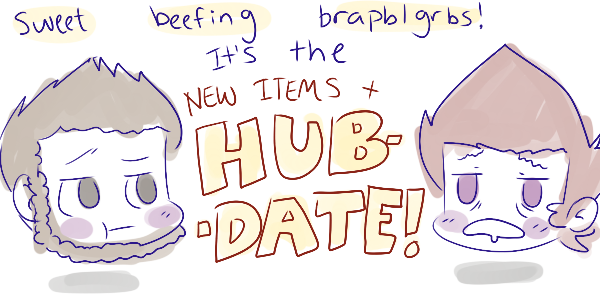 Greetings, party people!
Jordan here, with an update to your maybe-6th-favorite Zombie killing game, Zombie Grinder! The most titular part of this update is the publicizing of the HUB!!! Menus are so 2012, and to prove it, we've completely eradicated that all that unsightly text and buttons, and replaced it with an overworld with shops and stuff! There is a bank, salon, hospital, and game center which you can use to organize your finances (and even gain interest on your money!), purchase new styles for your toon, heal up and purchase healing items, and of course set up Zombie Grinding excursions with your mates!! We're aiming to make the trek between HUB and game more smooth, in an "instance" style, a la MMO's. There has also been a massive balancing of ammo modifier and such! Tim's got all the changes in the launcher's changelog!
On my side, I've been coming up with literally more guns than I have time to draw, but a few of them are in the game now! Winchester Rifle (designed by the AWESOME theDarkwing54!), Acid Gun, and the Lovethrower (healing flamethrower, unlocked by healing mates!) and... DUN DA DA DA DUUUUUUNNNN!!!! BUFF BEACON GRENADES!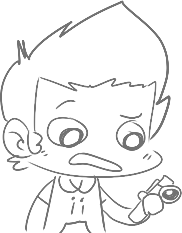 "da fuq is a buff beacon grenade?" you might be asking, in a very condescending manner.
Welp! They are grenades you throw at your mates, and instead of blowing them up into a hilariously salty mess, it turbo-charges them with a corresponding stat! The color of the grenade buffs the stat connected to the same color (red for HP, etc)
While the buff is temporary, they are stackable! Wanna get away from a horde of the undead quickly? Huck 5 or 6 speed grenades on the floor and get the hell outta dodge faster than most zombies can say "Did he seriously just reference Gunsmoke?"!!!

I personally think they ended up being super amazing, and it's gonna be interesting to see how players utilize them in upcoming game modes... Speaking of which, I have 2 or 3 new ones concepted, and will be design-doc'ing them and shipping them off to Tim as soon as I can. One of them is a "capture the survivor" of sorts, where you and your mates run around a randomly generated level saving hostages from zombies! Our current survivor game mode was more escort-based, and while it may still be implemented in some form, I'm hoping the new one is a bit more entertaining... I can't go into too much detail on the second one... yet! It's going to be fun though, and introduce a totally new way to rise up through the zombie grinding ranks MUAHAHAH!!!!
I also want to start featuring Let's Plays of the game in news updates to help potential new players get a feel of what to expect! This update's LP comes from a group of southern gentlemen, and their first impressions of the game! It's pretty raw and DOES contain harsh language, so be warned!
Pretty fun stuff!
Thanks for the spotlight, dudes!
If you have an LP of the game, shoot us a PM! I search for them intermittently as well
(that's how I stumbled on this one! Tim did too apparently!)
As for the future! There is a ton planned for the game, and Tim and I are trying to make as much time for it as possible! As we say pretty much every update, our lives get in the way of development a whole bunch, but when we do get a chance we always come back with new ideas! There are currently an estimated 500-billion ideas going through MY head personally, and I know Tim's got just as many if not more going, so we're only getting warmed up!
Enjoy the update, and look forward to what we have in store for you in this crazy world of killing... uh... not-human things?