" its better than 2007, contains alot faster simulation processor that supports more pirate simulation than the old one, by like 400% "
I didn't really get what Vitali meant at the time, it sounded like technical jargon and I just ho-hummed it off. Little did I know, however...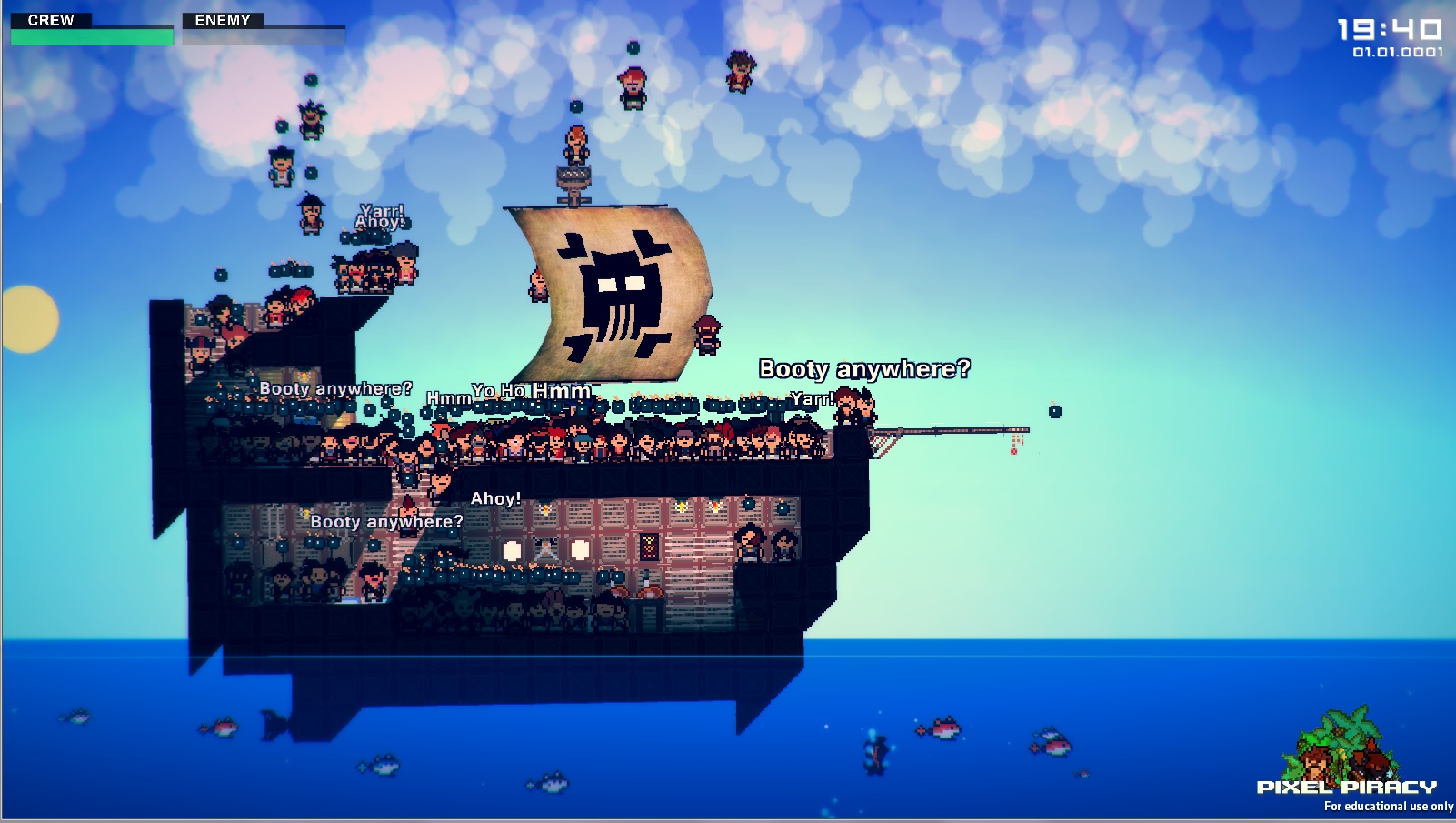 That what he meant was that he increased rendering, pirate capacity, and pathfinding lag by upwards of 400 %.
YES that IS a huge pirate sausage fest. It is LITERALLY raining men there! Of course there are three poor fools looking for booty, they don't realize there's booty all around them!
Now what THIS means for the game is that we'll be able to engorge our pirate crew. Do you want a tight knit group of corsairs or a rag-tag crew of pirates who will basically become a mock-mongolian horde? Your choice really, but know that you WON'T be suffering lag from it, at least in numbers under 1-2 hundred pirates. Get up there and you will see chunkyness, but in all honesty 200 men on one ship would cause for chunkyness ANYWHERE wouldn't it???
That's it for the weekend guys, have a good one!
Don't forget to send questions or comments to @alexpoysky or @pixelpiracygame !