VICTOLY!
So there you have it folks, after 8 weeks in development - tucked between internships and NGC and Unite Nordic, Barely Buoyant is pleased to finally present to you the fruit of our hard labour.
CUBAN CRISIS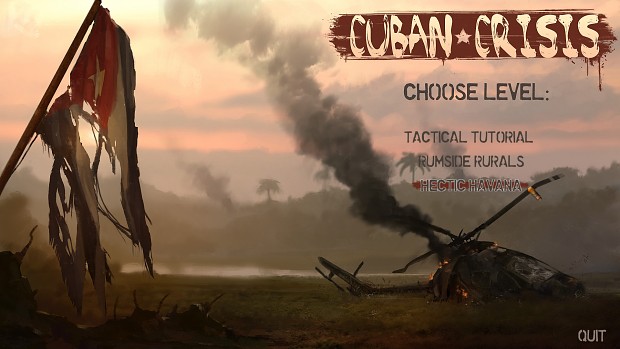 Cuban Crisis Gameplay #1 - Indie DB

It hasn't been easy, but it has been a lot of fun - and we hope you enjoy playing it as much as we have enjoyed making it. This marks team Barely Buoyant's last project together and it's a fine note to end our cooperation on. Now we're off to make other games, for other studios - but proud of what we're leaving behind.
Oh it's not perfect, it wouldn't be a BB title if it was - but it's free and we think you'll enjoy it.
See you all on the flipside.
All the best,
The Barely Buoyant team.