Your country is being invaded by a massive army. This army doesn't care how many casualties it takes, because for every soldier that falls, five more take its place. You fight well, but even your own countrymen are turning against you, and defecting to the enemy. You are forced back to the city-states - immense fortresses that are immediately besieged by the enemy. Each rush must be repelled, each rush more violent and dangerous than the next. There is only one ending to this battle: you cannot survive, but you can force the enemy to commit an atrocity. An atrocity so total that they will lose all support, an atrocity so total that all your countrymen will be outraged and rise up, an atrocity so total that even the enemy soldiers will hate themselves as they move through the rubble that was your last stand.

This is the setting of Iron Grip: Warlord, the first commercial game from Isotx. You play as one of the savagely independent Atelia warriors of Warlord Sahrab's army. Atelia has been invaded by the Confederation, a vast and ruthless army that has prepared the way for its invasion by sending in missionaries to convert the Atelians to the Fahrong cause. Atelia is rich in resources, and both the Confederation - led by the powerful Fahrong nation - and the Rahmos Protectorate know that Atelia would be a key conquest in their power struggles. Atelia itself is a fractured, anarchic country, with divided loyalties. It was Warlord Sahrab who realized that this large scale invasion cannot be resisted until the whole of Atelia unites, and so he engages in this deadly guerrilla warfare, designed to provoke the Confederation into bombarding entire cities.
As a Warlord, you must use all of your skill to defend the city against the Confederate attacks. In an innovative blend of RTS and FPS gameplay, you will employ urban guerrilla tactics to fight off the hordes. You must protect your city at all costs, by building defense structures, setting traps, and taking the enemy on yourself.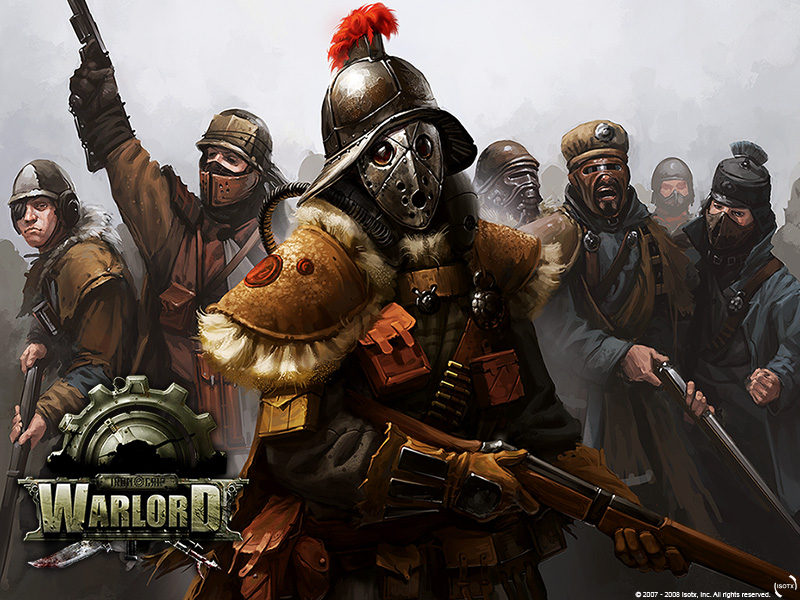 Atelian Warlord
Based on the Quake 3 engine, this project is the latest offering in the Iron Grip Universe. Team Lead and Designer Vincent van Geel states that:
"This game is all about casual fun: low system requirements, small filesize, and cool gameplay. We've taken the popular "Art of Defense" genre, and put a whole new spin on it."
The game itself will be available to purchase from the Warlord's website, and through CrosuS. It will be released early February. Meanwhile you can see concept artwork, background stories, download wallpaper and explore the Universe at Igwarlord.com<.