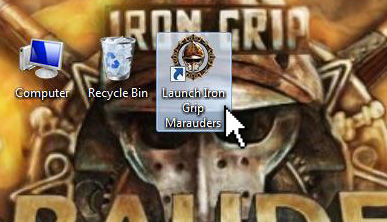 We have great news: we just uploaded a standalone launcher version of our game Iron Grip: Marauders. This version allows you to run the game right from your computer without any messy
interaction with your browser. Just hit the launch button and you'll be ready to maraud your way to the top in your usual style!
And you don't need to worry about updates either. Once a new version is released you can continue to play with no need to download the file again!