I've got a lot of exciting news to catch up on! I've been hard at work on the iOS version of my game, which will release first... because of that focus to finish I'm behind on my updates here. Facebook and Chrome releases will come next for folks on Win/Mac/Linux.
Quick Progress Update
☑ Episode 1 secrets, accomplishments, and play testing done!
☑ Episode 2 testing done!
☑ iOS porting and device resolution independence done!
☑ iOS platform payment integration done!
I submitted to Apple yesterday (Wed, Nov 6)!
So now I sit here in the Inn of the Pantsing Pony waiting for approval. ;)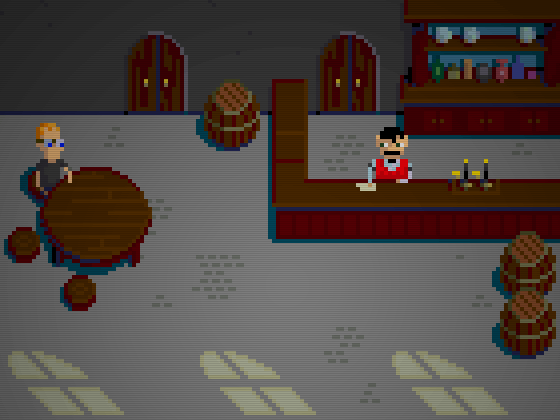 That's me over there on the left. I've put myself into the game.
You will be able to find me in the Inn in Episode 1.
In-Game Purchases
The game will be free to play. I've decided to put in some intentionally amusing (I hope!) In-App Purchase possibilities instead of charge for the game. I think a free install will make the game more accessible and encourage more people to try it out. You will be able to purchase me drinks at the Inn, and there is also a story choice that can be unlocked.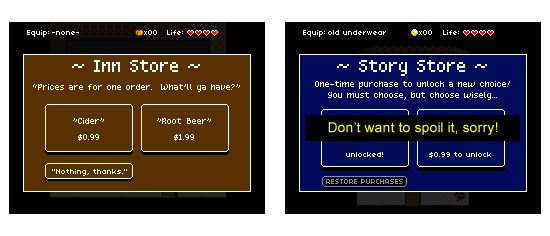 Episode 1 is titled "The Underwerewolf"
The iOS launch version of the game will have two episodes. This is only the beginning of the journey. I will need players to join me on my quest to release more episodes, and the nature of the episodes will evolve over time based on your feedback.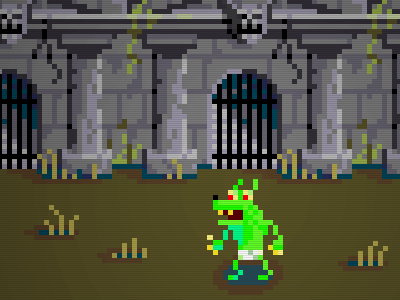 Thanks for reading!