We have going to completed our to last stage of our project, and now would to present you much more information about Touchsters! Ofcourse all of you (yes, you, our best and single subscriber!) knowed about Henry! But he is not the only one touchers!
On the picture you can see some more from them! So, now, we are ready to acquaint you with others: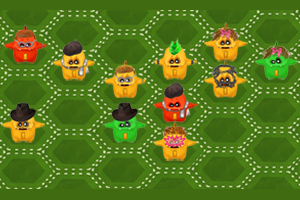 Yeah, yeah, I know, that you see - ofcourse it's only programm art, and in the next version all graphics will be upgrade! But now we are sure that you will like them just as we!
In next posts we will give more information about each of them.